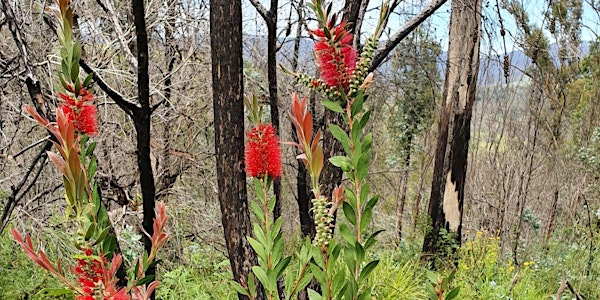 Facing the rising risk to ecosystems of wildfires floods & climate extremes
Learning from science and practice to grow preparedness and build resilience to bushfires and climate extremes
About this event
In 2021, a collaboration led by Dana Bergstrom drew together evidence of 19 Australian ecosystems facing collapse, many of them driven by the compounding effects of wildfire and climate extremes, coupled with ongoing pressures from other human-induced changes.
At the time of the publication and since, regions across Australia have experienced growing pressures from repeated extreme events. From bushfires and floods in southern Australia to devastating storms and cyclones in the north, these events have brought home the urgent need for natural resource managers, ecosystem managers and decision-makers to understand and respond to the risks of more frequent and compounding natural disasters and climate extremes.
This webinar brings together two of the authors from that study with natural resource managers to share their insights and discuss potential pathways for responding to these extremes and growing our preparedness for future events.
Speakers:
Dana Bergstrom, Principle Research Scientist, University of Wollongong
Euan Ritchie, Professor of Wildlife Ecology and Conservation, Deakin University
Simon Rowe, Program Manager, Environment, Oceanwatch Australia
Panellists:
Sarah Hoyal, Manager Biodiversity and Climate, Terrain NRM
Facilitator:
Rachel Morgain, Bushfire Recovery Knowledge Broker, NRM Regions Australia