Location
Mercure Townsville
166 Woolcock St
Townsville, QLD 4812
Australia
Description
TOWNSVILLE - Facebook Community Boost Program Powered by The Training Collective
Facebook Australia has partnered with The Training Collective as part of Queensland Small Business Week to bring the Community Boost program to your region.
The Community Boost program is focused on supporting small business in regional Australia by providing workshops for people starting and running a business on Facebook and Instagram.
You will learn directly from Facebook's Community Trainers and will walk away with the most up-to-date tools, best practices and resources that can help you grow your business.
It's free to attend, just register below to secure your spot for one, two, three or all four modules we are delivering in your town.
The content shared at each location is informed by local regional partners.
KEY DETAILS:
Date: Friday 31 May
Session 1 - Online Marketing - Arrive 830am for a 9am start, ends approx 945am followed by a light morning tea

An introduction to the importance of online marketing and key things to define when creating a Page, thinking about posts and driving customer engagement. This includes an overview of business objectives, target audience and defining a business story.
Target audience - aimed at people with limited marketing experience
[LIGHT MORNING TEA SERVED 10am - 1020am]
Session 2 - Content Rules - Arrive 1000am for 1020am start (join us for morning tea at 10am!) Session ends approx 11am.

The module focuses on some simple principles for creating engaging content, provides some practical creative tips and tools and explores how Instagram and Facebook differ.
Target audience - Foundational, but interactive session.
Session 3 - Getting Started with Instagram - Arrive 11am for a 1115am start, ends approx 1150am.

Learn how and why to use an Instagram Business Profile, what Insights you can access on mobile, how to set-up Instagram Shopping and some tips on how to encourage customers to engage with your business on and offline. Module also includes some specific examples from small businesses.
Target audience - Foundational 35-minute presentation.

Session 4 - Tools & Services for Creative Content - Arrive 1140am for a 12pm start, ends approx 1245pm.

Practical application of applying the Content Rules theory and using tools and apps available. In this session the learner will create engaging content using Layout, Messenger, Shop, Offers, Groups, Boomerang, Hyperlapse, Live and Events. In this session the learner can try all the apps as the facilitator explains the benefits and how to use each of the tools.
Target audience - Parts of this module are foundational, but some Apps and functionality are more intermediate level.
Opportunity to ask questions - 1245pm - 1pm
Choose to join us for just one session, two or all four sessions based on what you'd like to learn and your available time
TELL YOUR FRIENDS!

We're also visiting the following locations as part of this tour! Tell your friends by clicking on one of the share options below and find all event links at www.thecreativecollective.com.au/fbcommunityboost.
Gladstone - Monday 27 May - Oaks Grand Gladstone, 79 Goondoon Street, Gladstone, QLD 4680

Cairns - Monday 27 May - Rydges Plaza Cairns, Cnr Spence & Grafton Streets, Cairns

Bundaberg - Tuesday 28 May - The Waves Sports Club, 1 Miller Street, Norville, Bundaberg

Toowoomba - Friday 31 May - Burke & Wills Hotel, 554 Ruthven St, Toowoomba

Townsville - Friday 31 May - Mercure Townsville, 166 Woolcock St, Townsville

YOUR FACEBOOK COMMUNITY TRAINER - MELISSA WESTCOTT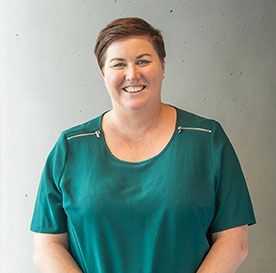 The presenter for the event will be Melissa Westcott.
As the Founder and Managing Director of Big On Shoes which she started in 2009, Melissa grew the business from a small home-based online store to a national e-commerce store for women looking for shoes that fit as well as two retail stores in Mackay and Moranbah.

In 2015, Melissa established Moranbah Blooms and Events. More recently in 2018, Melissa purchased Westend Fashion and has gone about the task of developing Fox and Frank in Town Square. A true believer in giving back Melissa supports other small businesses in finding their feet in business through TM3 Training Solutions as well as working on a range of programs across the regions to ensure continued economic development to help our community and business find stability through the good and bad times.

In the community she is the Director of Moranbah Early Learning Centre, Director of C-Res - which works in partnership with BHP, delivers the Local Buying Program in Queensland, New South Wales, South Australia and West Australia. Plus she holds a role as President of Moranbah SS P&C and the Facebook Australian Small Business Council.

And while hitting the high notes in her career and being well-known in the local community, Melissa is a mother of three boys and boasts having one of the most supportive husbands in Moranbah – Toby.

FAQs
Who are the Facebook Community Trainers?

The Community Trainers Network is new, and is a group of eight independent training professionals, who have been qualified by Facebook to deliver education and training to small businesses in Australia and New Zealand.
Why are the events at these locations?

We wanted to host events in as many locations as we could during Queensland Small Business Week and selected the five locations above, but are hoping to reach other areas in 2019 . If you would like to suggest the program be hosted in your location at another time, please contact The Training Collective.
Do I need to pre-register for these?
Yes, places are limited.
What should I bring into the event?
Depending on the session you attend, bringing your mobile device and your laptop may be useful.
How can I contact the organiser?
You can contact The Training Collective on 07 545 11315 or accounts@thetrainingcollective.com.au.
Do I need to bring my printed ticket to the event?
No, you will be registered and checked-in on arrival.
Can I give my ticket to someone else?
No, please cancel your booking and suggest they register themselves.
What should I bring to the event?
You can bring your mobile device but we ask that you leave it on silent. As we are anticipating a large group, there is no need to bring a laptop as the room will be set up theatre style i.e. no tables.