Location
Oaks Grand Gladstone
79 Goondoon Street
Gladstone Central, QLD 4680
Australia
Description
GLADSTONE - Facebook Community Boost Program Powered by The Training Collective
Facebook Australia has partnered with The Training Collective as part of Queensland Small Business Week to bring the Community Boost program to your region.
The Community Boost program is focused on supporting small business in regional Australia by providing workshops for people starting and running a business on Facebook and Instagram.
You will learn directly from Facebook's Community Trainers and will walk away with the most up-to-date tools, best practices and resources that can help you grow your business.
It's free to attend, just register below to secure your spot for one, two or all three modules we are delivering in your town.
The content shared at each location is informed by local regional partners.
KEY DETAILS:
Date: Monday 27 May
Session 1 - Digital Trends and Insights + Online Marketing - Arrive 830am for a 9am start, ends approx 1015am followed by a light morning tea
A high-level overview of how the world is changing with digital; how people's time and attention has shifted to mobile, how small businesses are growing their business on mobile and how Facebook fits in this context and an introduction to the importance of online marketing and key things to define when creating a Page, thinking about posts and driving customer engagement. This includes an overview of business objectives, target audience and defining a business story.
Target audience - all
Session 2 - Tools for Creative and Community - Arrive 1015am and join us for morning tea for a 1030am start. Session ends approx 1115am.
During this session, we'll explore some of the creative apps available and examples of community building via Facebook Groups and Events.
Target audience - Foundational, and interactive session.
Session 3 - Grow Your Business with Facebook Ads - Arrive 1115am for a 1130am start, ends approx 1230pm.
Module provides an overview of the difference between paid and organic activity, and the basics of setting up a campaign in Ads Manager.

Target audience - Intermediate. It is presumed you already have a Facebook Business Page and are prepared to allocate ad spend.
Opportunity to ask questions - 1230pm - 1245pm
Choose to join us for just one session, two or all three sessions based on what you'd like to learn and your available time
TELL YOUR FRIENDS!

We're also visiting the following locations as part of this tour! Tell your friends by clicking on one of the share options below. Register on this link: https://thetrainingcollective.com.au/fbcommunityboost

Gladstone - Monday 27 May - Oaks Grand Gladstone, 79 Goondoon Street, Gladstone, QLD 4680

Cairns - Monday 27 May - Rydges Plaza Cairns, Cnr Spence & Grafton Streets, Cairns

Bundaberg - Tuesday 28 May - The Waves Sports Club, 1 Miller Street, Norville, Bundaberg

Toowoomba - Friday 31 May - Burke & Wills Hotel, 554 Ruthven St, Toowoomba

Townsville - Friday 31 May - Mercure Townsville, 166 Woolcock St, Townsville

YOUR FACEBOOK COMMUNITY TRAINER - YVETTE ADAMS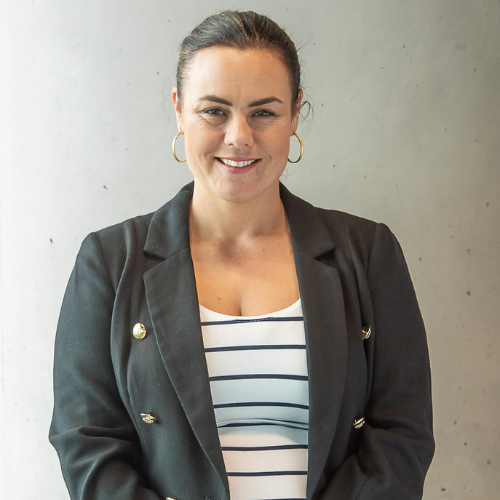 The presenter for the event will be our founder, Yvette Adams.
Yvette Adams is originally from New Zealand, travelled the world for most of her 20s, and arrived on the Sunshine Coast where she has been based since 2004. A serial entrepreneur and a multi-award winning business woman, she has started six businesses, has sold two, acquired one, and currently runs three – The Creative Collective – a digital marketing agency specialising in social media; The Training Collective – a digital skills training organisation, and awardshub.com – an online portal which helps people find business awards to enter.
In 2018 she was honoured in the Pearcey Hall of Fame at the Pearcey Awards which recognises individuals who have made very significant lifetime contributions to Australia's ICT industry.

Yvette is an ex journalist and twice published author, and is regularly called on as a media commentator and keynote speaker, facilitator and MC for events all over Asia Pacific.
She has a social media show which airs on ABC Sunshine Coast (90.3FM) every 2 weeks at 445pm on Tuesdays and a TV show called Young Entrepreneurs which can be viewed on BizVersity an app available on Google Play or the App Store which is the equivalent of 'Netflix for business'.
She is passionate about empowering businesses with digital skills for business benefits.
FAQs
Who are the Facebook Community Trainers?

The Community Trainers Network is new, and is a group of eight independent training professionals, who have been qualified by Facebook to deliver education and training to small businesses in Australia and New Zealand.
Why are the events at these locations?

We wanted to host events in as many locations as we could during Queensland Small Business Week and selected the five locations above, but are hoping to reach other areas in 2019 . If you would like to suggest the program be hosted in your location at another time, please contact The Training Collective.
Do I need to pre-register for these?
Yes, places are limited.
What should I bring into the event?
Depending on the session you attend, bringing your mobile device and your laptop may be useful.
How can I contact the organiser?
You can contact The Training Collective on 07 545 11315 or accounts@thetrainingcollective.com.au.
Do I need to bring my printed ticket to the event?
No, you will be registered and checked-in on arrival.
Can I give my ticket to someone else?
No, please cancel your booking and suggest they register themselves.
What should I bring to the event?
You can bring your mobile device but we ask that you leave it on silent. As we are anticipating a large group, there is no need to bring a laptop as the room will be set up theatre style i.e. no tables.