FACEBOOK ADVERTISING PART 2 - (Intermediate) NORTHAM - SARAH THOMSON
Description
ABOUT THIS WORKSHOP
ABOUT THIS WORKSHOP
Facebook Advertising
So you have mastered the basics of marketing your business on Facebook and now want to take the leap into using advertising on Facebook. This course is just what you need. Walk away feeling confident that you can quickly create Facebook Ads that will start converting in your business.
What organic reach!
If you are using your Facebook business page and simply not able to get in front of your fans, then you have probably dipped your toe into Facebook Advertising. But here is the thing, it is not as simple as putting some money into boosting a post.
But my Ads don't work!
This is a common complaint and is one that is generally made as there are so many variables to understand when it comes to advertising. Have you targeted your audience correctly? Are you using appropriate images? What about placements? All of this can make creating an ad a daunting process.
The Facebook Advertising course is broken down into 2 sessions:
PART 2:
ü The various types of advertising options on Facebook.
ü How to create a good ad using a proven marketing template.
Naturally, we will cover all the terms and definitions so you feel confident and comfortable. You will also receive a detailed workbook that you can refer back to so you can easily implement all that you have learned.
ABOUT THE PRESENTER
SARAH THOMSON
The pace of change in the digital world can be frightening. Keeping up can seem like a daunting prospect that becomes another item on your 'to do' list that seems to grow relentlessly as a busy business owner.
Sarah Thomson, owner of Online Social Butterfly, has been working as a digital marketing educator and strategist in a space that is punctuated by new faces that come and go. Her experience spans well over 20 years in the Marketing and Communication sector. Prior to starting Online Social Butterfly in 2011, Sarah worked in the corporate world and her career took her to Sydney and the UK and her experience ranges from large multi-nationals, government, not-for-profit and small business.
Together with her husband, Grant, who is the resident web designer, Online Social Butterfly offers expertise to guide business owners through the ever-changing waters of digital marketing. They offer a range of services that assist their clients in creating and implementing a digital strategy that encompasses websites, social media and CRM integration. Both Sarah and Grant are enthusiastic learners and love creating effective websites that their clients can use and manage to propel their online presence.
As well as extensive experience, Sarah has an array of qualifications including a Bachelor of Commerce (Marketing), Diploma in Direct Marketing, Post-Graduate Diploma Business (Management) and is about to complete her Masters in Communications (Web). She has plans to carry on and undertake her PhD in 2020.
Sarah has been running social media workshops for the past 5 years both in person and online. In that time, she has trained thousands across a range of topics, specialising in social media and understanding it as a marketing tool.
She is an avid learner and enthusiastic trainer. Her knowledge and expertise make her workshops highly sought after.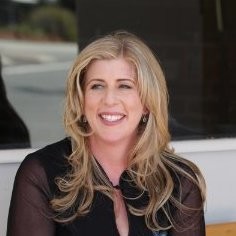 You can connect with her across the internet from Facebook to YouTube and everything in between.
Email: sarah@onlinesocialbutterfly.com.au
Website: https://onlinesocialbutterfly.com.au/
Facebook: https://www.facebook.com/OnlineSocialMarketing
Instagram: https://www.instagram.com/onlinesocialbutterfly/
YouTube: https://www.youtube.com/channel/UCerCUNyeFUv30WIx6orvzgA