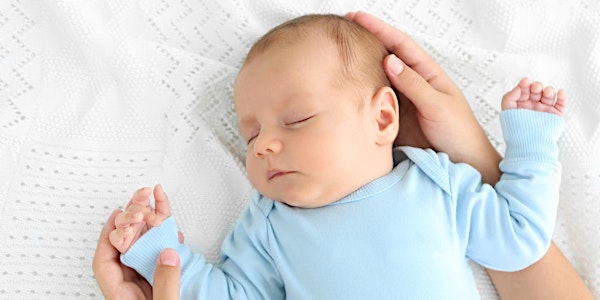 Face to Face-Bendigo Sleep and Settling Newborn (0-3month) Group Session
Location
Bendigo Tennis Association - Fosterville Gold Tennis Centre
21-26 Nolan Street
Bendigo, VIC 3550
Australia
Bendigo Sleep and Settling Newborn (0-3month) Group Session - Face to Face
About this event
The City of Greater Bendigo Maternal and Child Health Services is offering parents and caregivers free group and online Sleep and Settling Information sessions for:
• Newborns (0 to 3 months)
• Babies (6 to 12 months)
• Toddlers (18 months to 24 months)
By taking part you will learn:
• How to create good sleep habits right from the start
• What is a normal amount of time for a baby to sleep
• What a good bedtime routine looks like
• Strategies for common sleep problems
• How to avoid meltdowns at bedtime
For Face to Face group sessions: Each attendee will need to book their own ticket. All parents and caregivers are welcome. This includes grandparents etc. Children under 12 months welcome and will not require their own ticket. We will be collecting minimal personal information for all attendees - full name and relationship to child.
Face to Face sessions will be held at the Bendigo Tennis Association, 21-26 Nolan St, opposite Lake Weeroona. Ample onsite parking, room for prams. Tea and Coffee are provided from the onsite cafe.
Due to the recommendations of the Chief Health Officer and the requirements of the venue, all attendees must be fully vaccinated to stay on site, for the safety of our young families. If you are waiting to complete your second vaccination and want to attend a face to face session, please book a session for after your second vaccination appointment. If you are not receiving a coronavirus vaccine and do not have a medical exception, please book an online session. Please be aware that all children, regardless of their parents coronavirus vaccination status, will continue to be seen at MCH centres in line with the current Chief Health Officer directives.
We will continue to keep you up to date with any changes to directives if and when they occur. We appreciate your understanding throughout this changing time.
If COVID-19 restrictions are in place which do not allow groups to meet, your session will be automatically replaced with an online session in the same time block. You will receive an email with instructions if this was to occur.
For online group sessions: One ticket will cover a family attending from the same location (e.g. Mum and Grandmother from the same house). If another career, such as a parent or grandparent, would like to attend too and they will be logging in from a separate location, then they will need to book their own ticket. We will be collecting minimal personal information for all attendees - full name, and relationship to child.
Children under 12 months are welcome to attend and do NOT require their own ticket. Please book an online session if you are not able to find care for children over 12 months.
Note - If you are a first time parent and have booked in to attend First Time Parent Group, one of your sesson's will be a Sleep and Settling session. If you cannot attend that session through First Time Parent Group, you are welcome to book into an alternative session.
GROUP RULES AND REQUIREMENTS
We are required to gain your agreement to the following rules and requirements to ensure the safety, wellbeing and privacy of all involved.
All content and conversations provided and discussed in Sleep and Settling Groups are kept completely confidential and private. Under no circumstances should anything be discussed elsewhere including on social media.
Recording of sessions is not permitted in any format including still photos, video or audio recording.
All participants must agree to the above terms prior to attending the group.
By purchasing a ticket you are consenting and agreeing to the above rules and requirements.