Event Information
Refund policy
Contact the organiser to request a refund.
Eventbrite's fee is nonrefundable.
An online workshop on the science and systems to optimise your fermentations.
About this event
Fermentation is fun but it can be challenging to control the process to ensure the foods & beverages produced are consistently high quality and safe for consumption.
FermenTasmania, in conjunction with SeedLab Tasmania, has prepared this workshop to help demystify the process of food safety and quality in fermented products. This workshop is designed to help new and small producers be confident about their processes, but will also help staff looking to increase their technical knowledge.
During the workshop we will cover:
- An introduction to fermentation microbiology, covering some of the pathogens and microbial spoilage organisms to look out for.
- Critical Control Points (CCPs) and Quality Control Points (QCPs) in fermentation processes, what they are, how you identify them in your process, and how you control them.
- Applying this knowledge in your production and maintaining healthy & happy fermentation processes.
The speakers for the workshop are:
- Professor Tom Ross, University of Tasmania
- Belinda Hazell, Optimum Standard
- Karina Dambergs, FermenTasmania
The workshop includes an option for a follow-up one-on-one and access to templates for mapping and controlling processes, which will provide the support to help you apply this knowledge in your business.
AT A GLANCE
WHAT: 3.5-hour workshop on fermentation safety & quality with optional one-on-one follow up.
WHEN: Friday, November 20th, 9:30 AM - 1:00 PM.
WHERE: Via Zoom, we will email you a link when you book.
About SeedLab Tasmania
SeedLab Tasmania is a Tasmanian incubator designed to help food, drink, agrifood & agritourism businesses be export ready. Their programs use local legends and global gurus to not only cover the technical skills you need to succeed, but also build the networks and confidence you need to grow.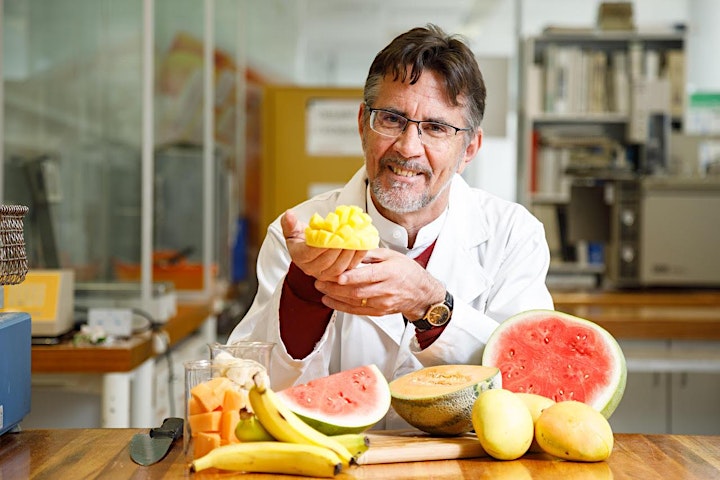 About Professor Tom Ross
Tom is a food microbiologist specialising in mathematical modelling of the microbial ecology of foods, which is important science for innovation in food safety management and food preservation.
Tom has written >150 scientific papers and book chapters on food microbiology and has served on numerous expert committees concerned with science-based food safety management for Australian government and industry organisations and international organisations including the United Nations' FAO and WHO, and particularly JEMRA, and the USFDA.
He serves on the editorial board of several international microbiology journals. He was appointed to the International Commission on Microbiological Specifications for Foods in 2008. In 2017 he was appointed to the International Committee for Food Microbiology and Hygiene of the IUMS.
Tom is energetic in translating the results of science into practical outcomes for people and society. In addition to internationally recognised published academic outputs in microbial ecology and physiology, Tom and his team develop mathematical models and science-based decision-support software tools that are in the public domain and are now widely used by the food industry and by governments in Australia and internationally for food safety risk management.
About Belinda Hazell
Belinda Hazell is the Principal Consultant at Optimum Standard, a Tasmanian consultancy business that is proud to help build better futures for business.
Before she established Optimum Standard in 2003, Belinda worked in several roles within the agribusiness sector which included her family's horticulture and mixed farming enterprises.
Belinda is a system thinker and loves to dive into the world of Quality Assurance (QA). Leveraging her extensive expertise in this space, she thrives on providing clients with the ability to broaden their thinking to see QA and their systems as business assets that can solve problems in innovative and diverse ways.
In 2018 Belinda was awarded a Churchill Fellowship to Investigate the use of horticultural QA Standards to stay ahead of social license demands. This is where she founded #howandwhywefarm; using the power of stories to build connections and promote that what growers do is for social purpose, growing amazing produce for the health and wellbeing of communities and Australian consumers.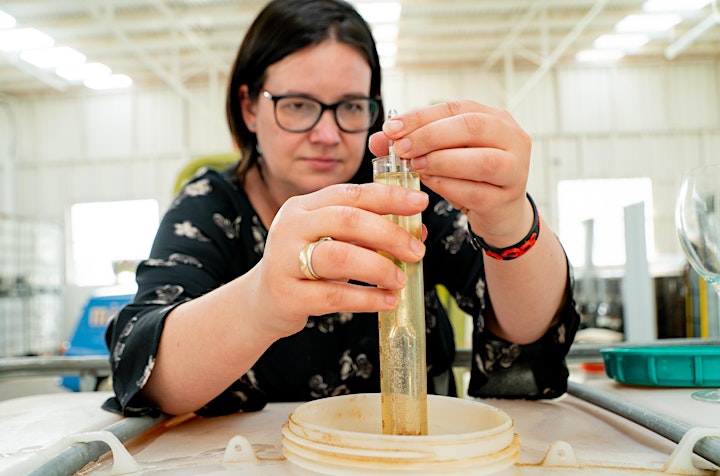 About Karina Dambergs
Karina is the CEO of FermenTasmania and the co-founder of Red Brick Road Cider, and Edward & Edward Tasmanian Distillers.
She has experience is the wine, distillation, cider and cheesemaking sectors and has worked in the industry globally with companies such as Clover Hill Wines, Taltarni, Pernod Ricard, Lion, and Champagne Jacquesson. During her career, she has worked in many aspects of the industry including production, quality, laboratory, sensory assessment, marketing, and retail.
Karina has a passion for communicating science and engineering concepts, and more importantly how you apply them to streamline and improve food and beverage production.
Date and time
Location
Refund policy
Contact the organiser to request a refund.
Eventbrite's fee is nonrefundable.