About this Event
Join us for a fun adventure through the Gallery and explore Kate Beynon's painting Graveyard scene/the beauty and sadness of bones (2014–15). Learn how the artist re-tells An-Li: a Chinese ghost tale—a supernatural story of two young spirits who traverse opposing worlds: one aquatic, the other earthly.
This tour is followed by an art-making activity inspired by the painting.
Suitable for ages 6 to 10 years. Children must be accompanied by an adult.
COVID–19 Program safety measures
Due to the COVID-19 pandemic, we will continue to monitor information from government and health authorities to ensure the safety and security of our staff, members, visitors and vulnerable communities.
Although we are keen to resume our offering of Public, Learn and Access programs, should any of the following programs or events be cancelled or postponed, ticket holders will be offered a credit or refund in full.
A full list of Geelong Gallery's COVID-19 safety measures is available here: geelonggallery.org.au/covid-19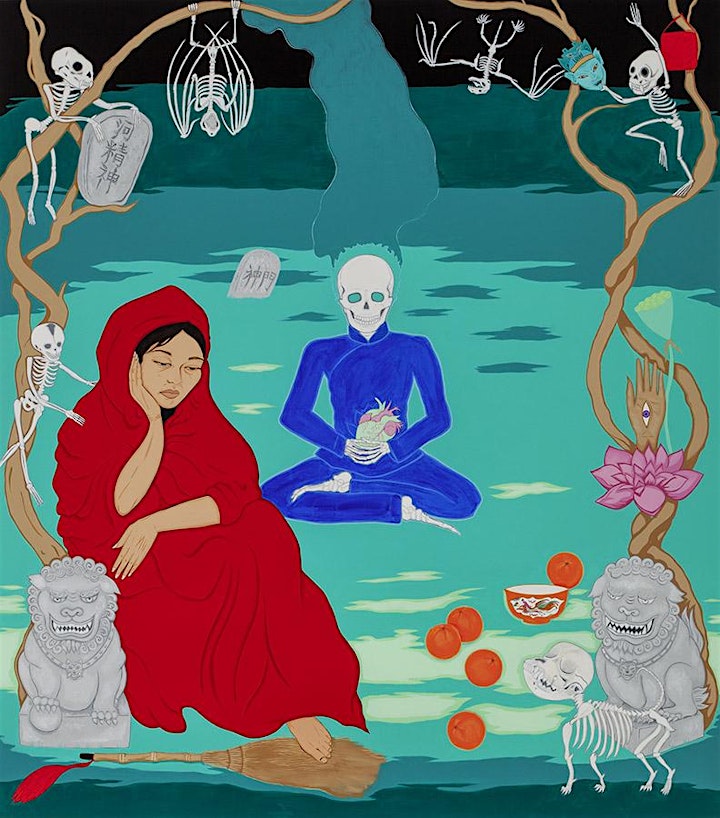 Image: Kate Beynon Graveyard scene/the beauty and sadness of bones 2014–15 , synthetic polymer paint on linen. Geelong Gallery, Geelong contemporary art prize (winner), 2016. © Kate Beynon.