About this Event
Move Laugh Live is excited to present Exuberant Women, a series of free mini workshops held at different venues around newcastle during 2020. We have a stellar lineup of amazing and inspiring female teachers and presenters ready to share their passions with the women of Newcastle. At each event there will be a mini movement workshop followed by a listen and learn presentation and an opportunity to chat and connect afterwards.
The Exuberant Women series is an opportunity for women in newcastle to come together and connect, to move and play together, to learn new ideas, to see life from a different perspective, to be inspired and to develop ideas and tools that can push you toward your best life.
At this event Nerida (Womens fitness coach) will present 45 minute training session followed by a listen and learn presentation from Ruby Marsh (womens career & Life coach)
This is a free event but tickets are limited so please make sure you register for the event!!
More information on the presenters and what to expect below.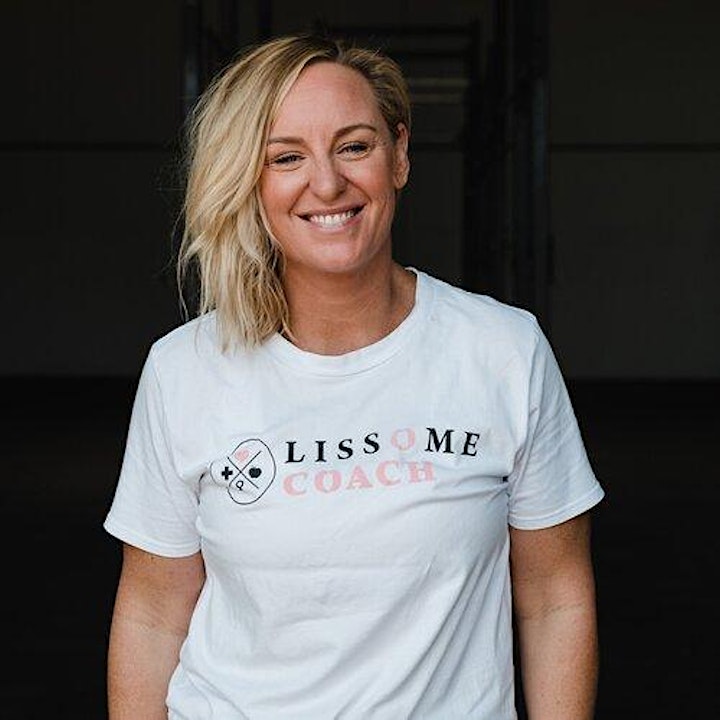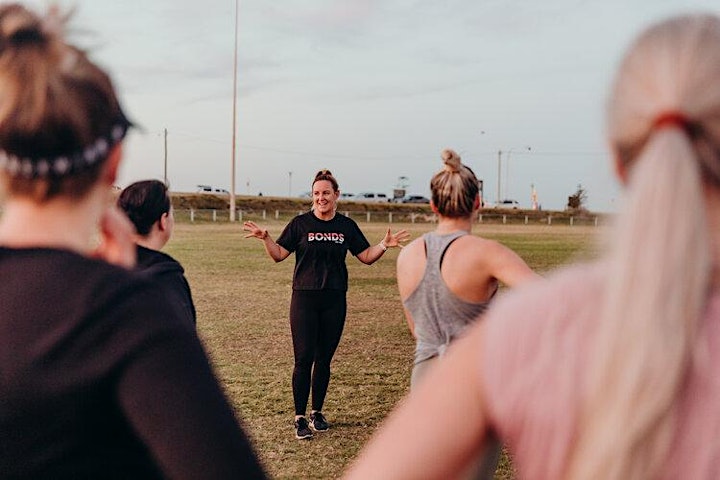 About Nerida Bint
My fitness journey started unlike most people's…
I grew up constantly having struggled with my weight. In 2011, I found myself at my absolute heaviest, weighing 84kgs. I was overweight, depressed and extremely unhappy.
I eventually gathered up the courage to go over and ask about joining up. I met the owner and after babbling on about how excited I was to try this sort of training, I began to sense his distaste… The last thing I remember is him looking me up and down, and the words, "Darling, this is not for you."
I was mortified.
For months, I would watch the incredibly athletic members of that gym train right outside my front door in envy, wishing I could train that way and live that life.
On Australia Day in 2012 I bumped in to a friend who looked amazing and had lost 15kgs! I immediately asked him what he had been doing. He told me he had been training at a functional strength and conditioning gym that he loved it and that I should come! I was terrified at the thought of being treated so poorly and possibly even being rejected again. But I was desperate to lose this weight so the curiosity eventually won out.
I remember arriving to my first session and thinking to myself, "Everyone here is SO FIT! I don't belong here!" The moment I entered that gym, my life changed forever…
The first workout was crazy - 5 rounds of 400m run, 20 box jumps, 20 pull ups and 20 burpees. One thing is I'll remember forever was how friendly and supportive everyone was. Even on my last set of burpees, when everyone else had long finished, they jumped in with me, so I didn't have to do them alone! I received nothing but high fives, the biggest smiles and the most positive, uplifting words of encouragement I've ever known. It was official. I was hooked.
Thanks to a caring and kind coach who believed in me and gave me a chance, it only took me 12 weeks to lose the 21 kilograms of body fat. 12 weeks. These two things were all it took, and I was the fittest, happiest and most confident woman I had ever been.
I spent the next few years immersing myself in this new style of functional training and the amazing people it was introducing me to. With each year, I grew more confident and made more choices to live a bolder, happier life and actually go after the things I wanted.
I left a relationship that I was no longer happy in. It was the scariest and hardest thing I've ever done. I also left the job that was making me miserable, something I wasn't even aware of it at the time! I quit on the spot and my boss at the time suggested I become a trainer. I laughed at him and couldn't understand why he would suggest such a thing, until he said, "Nerida, your face lights up when you talk about burpees!"
I took a few months off and eventually applied for a role at a local women's supplement store, Pink Muscle. They didn't have any work selling supplements in store but the owner Erin, also suggested I run a boot camp under the Pink Muscle brand. I didn't have any clients or any gear, but she did. She
gave me a list of 10 names and a few skipping ropes and slam balls. At 6am on Monday, 20th January 2014 at Nobby's Beach foreshore, I ran my very first boot camp with 8 girls in attendance.
From that day onwards, I didn't dare look back. The girls soon loved the training so much they were asking me for extra training sessions. I would suggest to them they come along to my gym with me. They were way too intimidated by the men, the atmosphere and potentially being judged. So that's when I soon became obsessed with the idea of opening a women's only cross training gym. As soon as I mentioned my idea, the girls jumped at it and couldn't wait for it to become a reality!
I was much the same and soon, it was all I could think about.
Saturday 16th August 2014, we opened our little Lissome at Tighes Hill with 45 members! It was a tiny space of 90 square metres. Three years later and my passion for training women is still as strong as ever. There's only one thing I love more than watching women learn new skills and get fitter and stronger every day… That's the incredible community and support these women give to one another, to be the best versions of themselves that they can possibly be. I've watched these girls band together through good times and bad, and this community is by far the strongest I have ever known.
My negative initial experience to this fitness industry was at the time, one of the worst possible things to ever happen to me. I was disgraced, humiliated and felt worthless. But looking back, it was actually a defining moment in my life. It was in fact the very thing that has made me so fiercely passionate about creating a place where anyone can walk through the front door and feel welcome immediately. Every woman that we meet is accepted into the sisterhood no matter what age, shape, size or ability they are. That and helping women achieve their goals from a place of love, support and encouragement means more to me than anything else.
In 2011, I bought a house across the road from a strength and conditioning gym. I became fascinated with the style of training. Every day, something different.
What to expect from Nerida on the day
Expect a high energy strength and conditioning session in a fun girls only environment. Walk out of the room with a swagger in your step, boosted confidence and a smile on your face.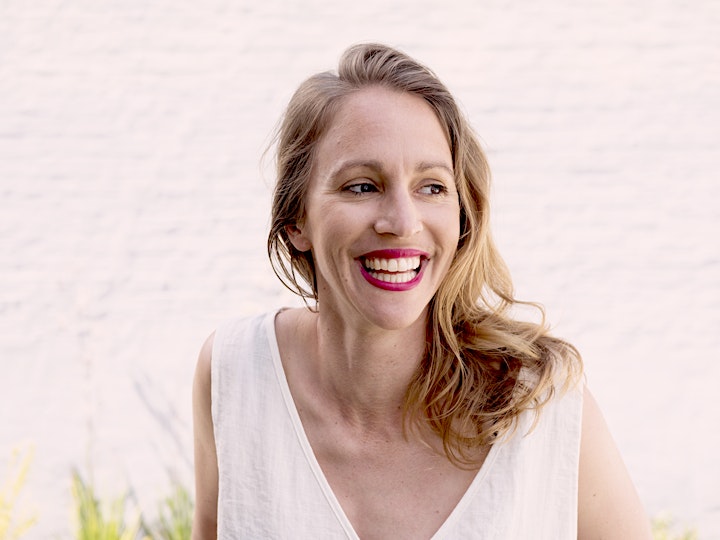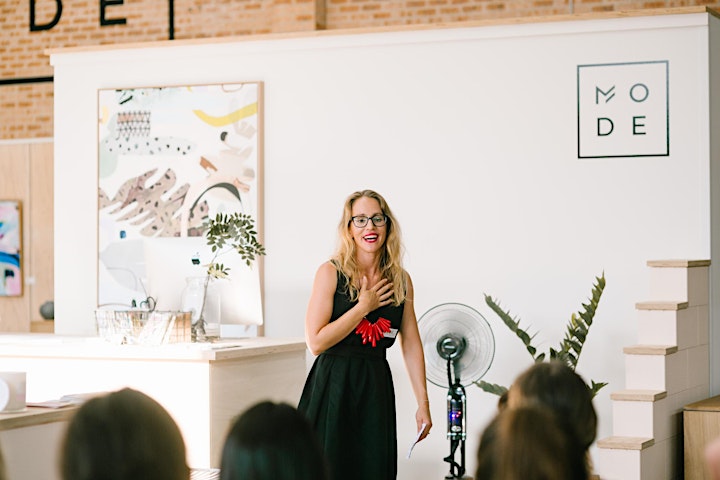 About Ruby
Ruby is an Architect turned life coach, speaker and host of the career-focussed podcast True To You. Her mission is to guide high-achieving professional women to unlock their creative bravery and do work that feels meaningful.
Through her 1:1 coaching program "The Unstoppable Woman" she guides her dream clients through her proven 3-step system to go from feeling stuck in a job they don't love to starting a side hustle and attracting first clients.
What to Expect from Ruby at the event
Rise up and Go: How to navigate a new career path that's true to you
In this fun 45min presentation, Ruby will share the 3 tools she uses to create the right foundation for change:
+ Strengthen your boundaries & energy for productivity
+ Develop a powerful inner voice to wire your brain for optimism & possibility
+ Why you need to own your story
Q+A