This in-person event is livestreamed and broadcasted across multiple online platforms, generating hundreds of views.
About this event
You are invited to a networking event with a difference!
On the night:
Training from a Confidence and Accountability Coach on how to use constructive communication to change your life
An opportunity to present your business in front of a live audience and in front of a camera
Network with a high-energy group of business owners
The event is livestreamed on social media and watched by hundreds of people 🎥
Drinks, nibbles and a lot of laughter.
===========================
Marketers consistently name video as the most effective tool for promotion and advertising.
Our Exponential Networking Event's point of difference is that you can pitch your business online or in-person using the power of video.
This event is live-streamed and broadcast from the Freedom Potential Centre in Varsity Lakes across multiple online platforms, consistently generating hundreds of views.
Speakers can attend in person or join through Zoom and present their business from anywhere in the world.
===========================
How is it different?
First of all, we are meeting in person in Varsity Lakes. 🤝 (You simply can't beat real, face-to-face networking for building strong business relationships).
Second of all, the event is livestreamed and broadcasted across multiple online platforms, generating hundreds of views.
Thirdly, you get an opportunity to pitch and present your business in the best light.
===========================
Event Structure:
1. Every participant is invited to pitch on stage, 3-min. All members and guests have the opportunity to introduce themselves and their business, ask for connections to their ideal referral partners or pitch their ideas.
2. Everyone shares the livestream to their online network to increase the reach to hundred and thousands of people.
3. The evening continues with casual networking, drinks, snacks.
===========================
A great way to connect with new people and grow your business both in-person and online.
Special guest: AnneMie Decatte - Accountability Expert
AnneMie is an accountability coach who is known to calls a spade a spade! She helps people glide through the challenges they face in our modern day life, by teaching them how 'being accountable' can change their entire life around, and consequently turn it into a beautiful and joyous experience.
LinkedIn: https://www.linkedin.com/in/annemie-decatte-2b928079/
====Limited to 30 ppl only====
If you:
- enjoy intelligent conversations and discussions
- interested in networking and building professional skills, connecting to local businesses and promoting yourself
- appreciate a fun, casual and collaborative atmosphere
Come for a fun night of networking and learning and pitch your business.
🎥🎥🎥 Note: For an extra $100 you can purchase a professionally edited video of your pitch.
🎥🎥🎥 If you are outside of the Gold Coast - purchase a hybrid ticket and deliver your pitch from the screen!
5 Tickets are available for purchase on Qoin.
www.freedompotential.com.au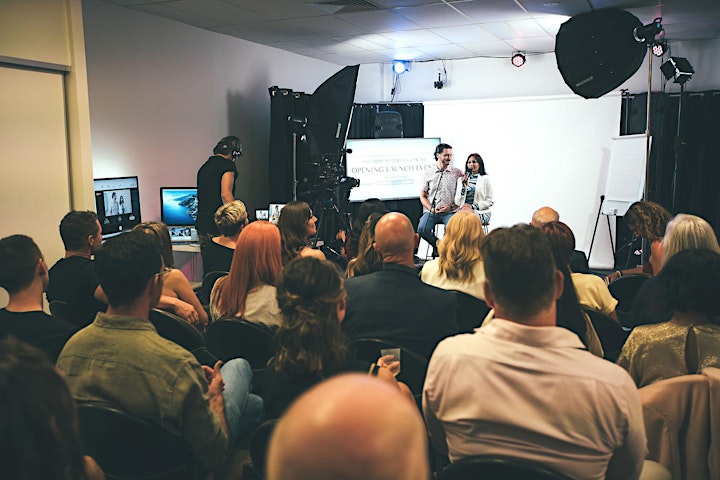 Organizer of Exponential Networking Event with Guest Speaker AnneMie Decatte