Description
Voices for Indi was a people-powered movement that led to the election of Independent MP Cathy McGowan to the Federal Parliament. It continues to be a key community voice in the seat of Indi in north-east Victoria.
Residents and leaders in central Victoria are invited to a workshop on October 28th with Voices for Indi President and Past President, Denis Ginnivan and Alana Johnson, to explore how this model could invigorate our communities and democracy.
About the workshop
The conversation will begin with a panel conversation with Alana and Denis, followed by Q & A and a brief workshop. Of the course of the workshop we will explore if central Victoria might use the Voices for Indi approach in our district, not necessarily to elect politicians but to help identify opportunities for community-led and community-wide change.
The aim is to learn from Voices for Indi's experience and explore whether the 'kitchen table' model of engagement could work effectively and inclusively to address key matters in our region that affect us all - things like energy, water security, health, housing, employment and others identified as important by the community.
As a pilot, we will take time during this event to explore issues that matter to us using the kitchen table model.
More details about the event, the convenors, and our contact details can be found below.
About the speakers
Denis Ginnivan
President, Voices for Indi; Co-chair-Totally Renewable Yackandandah; Director, Events That Matter
Denis was raised in farming communities in the beautiful foothills of the Australian Alps, near Benalla in north-east Victoria. His undergraduate studies majored in psychology, sociology and behavioural sciences; with postgraduate studies and qualifications in social work, agricultural economics and mediation.
Denis has always lived and worked in rural and regional Australia. His early work in disability and community services; rehabilitation, and support services for farmers in financial difficulties was followed by a career in leadership and Director roles across community services, research, and allied health.
Since Voices for Indi was formed in 2012, Denis has shifted his efforts to effective engagement and strategic community building through Voices for Indi, Totally Renewable Yackandandah and his company - Events That Matter.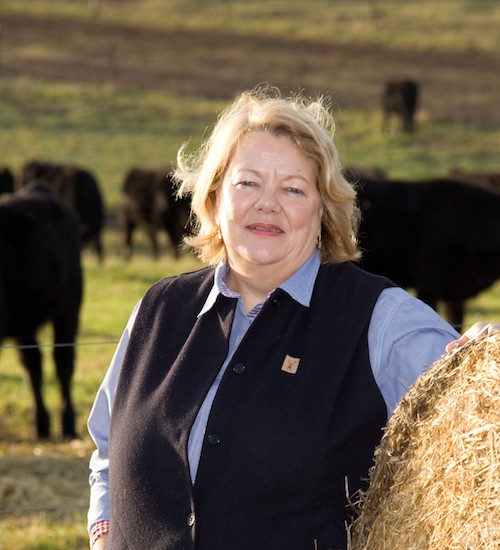 Alana Johnson
Alana Johnson is recognized nationally and internationally for her work in leadership, rural development and gender equality. This year she was inducted into the prestigious Victorian Women's Honour Roll.
Alana is a founder and past President of Voices for Indi, the nationally renowned democracy project in the electorate of Indi.
Currently Alana is the Chair of the Victorian Women's Trust, Dep. Chair of the Victorian Catchment Management Council, a member of the Victorian Ministerial Council for Women's Equality, the Victorian Rural Women's Network reference group and the Museum Victoria Invisible Farmer Project.
A renowned public speaker and facilitator, Alana has appeared on ABC's Q&A, is a recipient of the Victorian Rural Women's Award and was named in the inaugural 100 Women of Influence in Australia and the inaugural 100 Women in Australian Agribusiness.
Voices for Indi
Voices for Indi is a voluntary community organization based in the Federal seat of Indi in North East Victoria. It was formed in 2012 to nurture ways in which people could engage as citizens and participate in our democracy. It has developed a range of processes and resources to bring people together and activate their interests and responsibilities as a good citizen.
V4I endorsed Cathy McGowan's candidacy for the 2013 federal election. Denis was a key strategist, co-campaign manager and event organizer in the successful 2013 and 2016 election campaigns, which saw Cathy McGowan elected with an increased majority in 2016.
Contact details
If you would like discuss the event and broader project, please call one of the event leads listed below, or email Lexi via info@democracy4dinner.org.
Nikki Marshall - ‭0432 232 073‬
Lexi Randall-L'Estrange - 0458 922 220
Refreshments
Tea, coffee and a light afternoon tea will be provided.
About the workshop convenors
Resident in Yandoit, Nikki Marshall is active across the communities of Mt Alexander and Hepburn shires. As one of the organisers of Castlemaine's Local Lives Global Matters- a Conference for Future's Sake in 2015 she continues to promote relocalisation across central Victoria through Localising Leanganook's community conversations and e-news.
Warwick Smith is a Castlemaine resident and is Senior Economist at public policy think tank Per Capita. He has strong professional and personal interest in regional development, democracy and social innovation.
John Terry has been involved in health practice and education for over 30years. He was part of the group that established the Winters Flat Primary school community class and is currently an organiser for the Castlemaine Rites of Passage for men and boys.
Cathy Wheel is convinced we can do democracy better. And she has a passion for trying.
Lexi Randall-L'Estrange is Convenor of Democracy for Dinner, business owner based in Castlemaine, and emerging leader in governance and social innovation currently serving on the CDCH Board.
Gen Barlow is a freelance journalist, writer and communications specialist.
Cam Walker is the campaigns co-ordinator for environmental group Friends of the Earth. He writes widely on environmental issues, and has spent much of the last decade working with regional communities across the state to build support for renewable energy and to oppose destructive developments.
Photo credit, Voices for Indi (via Twitter): https://twitter.com/voicesforindi/status/830572228295077889
Organiser of Exploring 'Voices for Indi' model to create change in Central Victoria
Democracy for Dinner - Sharing the burden of democracy
Democracy for Dinner (D4D) is platform for reinvigorating individual and collective interest and trust in our democracy as a mechanism for change in the places where we live.
Our events cover social, economic and environmental policy issues, as well as alternative models for democracy including mechanisms for representation, voting, and borader concepts of community governance and decision making. We encourage balanced views and a non-partisan approach to ensure events are inclusive and informative.
Speakers explore a topical policy issue or democracy innovation relevant to the local community where the conversations are based, and apply both a local and national lens. The speakers learn through teaching, and share the burden of being informed, engaged citizens with fellow attendees.
Events are held over dinner in a relaxed, conversational environment, and offer a way to engage with locals in your area. 
On occasion we will run larger public events to stimulate community conversation and action.
Sign up to our newsletter here: http://eepurl.com/b8jIDX. 
If you would like to run events in your own town, please contact Lexi Randall-L'Estrange via info@democracy4dinner.org.