Description
Date: Thursday 9 February 2017
Time: 6:30pm for 7pm talk
Cost: $19 Members, $28 General public (includes welcome drink on arrival)
---
What do Mars and Iceland have in common, and could you really grow potatoes there? What have Australian facilities such as the Synchrotron taught us about Titan or Europa?
Dr Helen Maynard-Casely is an instrument scientist for the WOMBAT High-Intensity Powder Diffractometer. Her expertise is in the study of small molecules and ices under pressure. She is as passionate about understanding the planetary bodies in our Solar System as she is about promoting science to a wide audience, for example, in her column 'The Shores of Titan' for The Conversation.
Join us for a wonderful evening introduced by Dr Rebecca Johnson, Head of the Australian Museum Research Institute, and hear Dr Helen Maynard-Casely share her fascinating insights as we celebrate the United Nations' inaugural International Day of Women and Girls in Science.
Presented with the support of ANSTO
Image: Dr Helen Maynard-Casely - credit: Susan Bogle
---
Presented by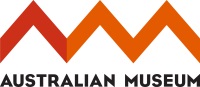 With the support of

Supported by