Exploring the Essentials of Therapy - with Rob McNeilly

Saturday, 27 June 2015 at 9:30 am

-

Sunday, 28 June 2015 at 5:00 pm (AEST)
Event Details
Proudly Presenting an
Academy of Hypnotic Science
Exclusive Event 
EXPLORING THE ESSENTIALS OF THERAPY
Revisiting and Enhancing the Therapeutic Relationship, Therapist Factors and Professional Development
with Rob McNeilly MBBS
Saturday 27th June-Sunday 28th June 2015
Academy of Hypnotic Science, Melbourne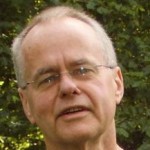 Dr Rob McNeilly MBBS
'I promise that after this workshop, you will have a significantly enhanced effectiveness in your clinical work, an increase in your genuine confidence, as well as in personal and professional satisfaction whatever your level of experience'
We are delighted to welcome to Melbourne acclaimed therapist and trainer Dr Rob McNeilly. Rob had the privilege of learning directly with Milton Erickson, was inspired by his human approach to therapy, and created his own interpretation to assist clients in a respectful, dignified way with the human dilemmas that affect individuals, couples and families. He is co-author of 'Healing With Words' and 'Healing The Whole Person.' He has presented numerous times at the Milton H Erickson Foundation's International Congresses in the USA since 1980 and workshops all over the world. He can be seen being interviewed about his experiences with Milton Erickson in the new documentary, 'Wizard of the Desert' 
---
Overview
In this two day workshop we explore the essential components of any effective therapy in a simple, easily accessible and practical way through lecture, demonstration, small group practice and reflective conversations.
Topics include listening, generating rapport, restoring genuine trust, creating expectancy, accessing resources in the client and self-care and learning for us therapists.
In Rob's own words: 'This workshop is the result of my learning directly with Milton Erickson, including what I learnt from him in my clinical practice over 40 years, and teaching my version of his approach nationally and internationally throughout the last 35 years.
'I promise that after this workshop, you will have a significantly enhanced effectiveness in your clinical work, an increase in your genuine confidence, as well as in personal and professional satisfaction whatever your level of experience.'
---
What They Say About Rob
Rob McNeilly lectures at the Academy as part of our 2015 Diploma program. Here's some of the feedback we've had about him from just two classes so far this year:-
'All I can say is... Wow! First day back and Rob McNeilly completely exceeded any expectations. I'm pretty sure I can say that for any of us who attended today and for those guys starting their Diploma next month or mid-year, you're in for such a treat. This man is so brilliant in his presentation style and the day just flies - he is an absolute treat.'
'I think our group universally agreed that we need more Rob. I completely get why you've brought him in at Diploma level and we all found his approach and insight to have had such an amazing impact in such a short amount of time, not just in what he taught us but even just in the confidence we can bring to hypnotherapy. Amazing weekend.'
'And so practical and simple. A great technique to add to our repertoire. And so much practice! I'm exhausted....in a good way.'
'After having the cherry before the cream as our first weekend (Diploma) Rob - that was a great stimulator with non conventional and simple way to say that Hypnosis is in each of us and we just need to learn experience, and practice, experience, learn......practice. Great teacher, great group... great school...'
'Had an amazing weekend with such a wonderful teacher. Thank you Rob :)'
'It is so exciting to learn another method and being able to practice it so much has been really helpful.'
'I'm still amazed at how effective exploring the 'likes' are that Rob taught us recently. I used it with a new client the other night and it proved to be one of the more useful and effective elements of the session. I think it is one that we'll never underestimate the power of and very thankful it is something we were taught.'
'Just wanted to share that yesterday I had a "play" with the Ericksonian technique we learned with Rob on the weekend. I used it with twp clients (one intentionally and the other one it just happened) and it had amazing outcomes. I did guided imagery as an induction and then did an age regression (both clients needed them) and then both clients had difficulty reframing the belief so i had them experience their "Like" and how they learned that then had them connect it to the problem then go back to themselves as a child in the regression and tell the child what it needed to hear. They both had massive shifts in their thinking and reported something along the lines of "Wow I know what I need to do, I have the answers." 
---
When:
9:30am-5:00pm Saturday 27th & Sunday 28th June 2015
Where: Academy of Hypnotic Science, 6 Riddell Parade Elsternwick Victoria 3185
Cost: $495 - Limited Early Bird Tickets at $395 - SAVE $100. (Note: both ticket types also attract Eventbrite booking charge.)
---
 FAQs
Do I need to be trained in hypnosis to attend?
You need to be a current or past student of the Academy or of another government-accredited hypnotherapy training course; or alternatively a member of the Australian Hypnotherapists Association or one of the other national professional hypnotherapy Associations.
What is the refund policy?
If you let us know a month in advance or more we'll refund your ticket, less $50 for fees and administration. If you let us know less than a month but more than a fortnight in advance we'll refund 50% of your ticket. Cancellations within a fortnight of the event won't be refunded.
Where can I contact the organiser with any questions?
Email Steve Carey on steve.carey@ahs.edu.au; or call the Academy during office hours on 9532 4433.
Is my registration/ticket transferable?
No. If you are unable to attend you need to email the organiser (see previous question) to arrange for a refund.
Do I have to bring my printed ticket to this event?
Yes - if you want to get in!
When & Where

Academy of Hypnotic Science
6 Riddell Parade
Elsternwick, VIC 3185
Australia

Saturday, 27 June 2015 at 9:30 am

-

Sunday, 28 June 2015 at 5:00 pm (AEST)
Add to my calendar
Organiser
Australia's biggest and best place for government-accredited Clinical Hypnotherapy training.
We offer the government-accredited Diploma in Clinical Hypnotherapy, 10177NAT.
Academy of Hypnotic Science is a division of Stirling Institute of Australia, TOID 21132.