Description
Exploring Critical Digital Literacy Practices: Everyday Video in a Dual Language Context
Professor Jessica Zacher Pandya (California State University)
In this exploration of the everyday digital videomaking practices of students in a dual language, under-resourced school, Professor Jessica Zacher Pandya (California State University) examines the ways children interrogate their worlds, the kinds of identities they craft, and the language and literacy learning practices that emerge from digital video production.
Using Bakhtinian and Bourdieusian lenses, the focus is particularly on vulnerable populations— including English language learners, immigrants, and children with special needs—who are often left out of innovative in- and out-of-school digital media projects, aiming to show the affordances for transformative social justice of videomaking as part of the ongoing regular curriculum.
Two themes cut across the talk: the ways children use and reuse language in the service of creating agentive identities and powerful texts, and analysis of children's and adults' social and cultural capital within the nested contexts of the classroom, school, district, and state, encompassing (but not limited to) arguments about bilingual education and dual-language programs, charter schools, English learner and immigration policies and special education policies in the U.S.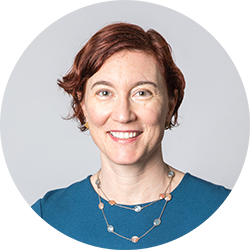 Jessica Zacher Pandya
Jessica Zacher Pandya is Chair of the Liberal Studies Department and Professor in the Departments of Teacher Education and Liberal Studies at California State University, Long Beach. Her early work focused on children's identity work in diverse urban classrooms. More recently she has investigated the ways English learners make meaning in multiple modes as they create digital videos on iPads.
Jessica was named a Foundation for Child Development New American Children Young Scholar (2012-15) for her research examining the ways English learners compose on iPads. Findings from the longitudinal study have been published in Teachers College Record and the Australian Journal of Language and Literacy, among other places. Her forthcoming book, Exploring Critical Digital Literacy Practices: Everyday Video in a Dual Language Context (Routledge, 2019), stems from this project.

Jessica has published in journals such as Research in the Teaching of English, Language Arts, Teachers College Record, and Review of Research in Education. Her first book, Overtested: How High-Stakes Accountability Fails English Language Learners (Teachers College Press) was published in August 2011. In a book that represents her turn towards digital literacies, she and co-editor JuliAnna Ávila published Critical Digital Literacies as Social Praxis: Intersections and challenges in Peter Lang's New Literacies and Digital Epistemologies Series in November 2012. The book won the Literacy Research Association Edward Fry Book Award in 2014. Pandya & Ávila then coedited Moving Critical Literacies Forward (Routledge, 2014).
Jessica is the Past Chair of the American Educational Research Association Writing and Literacies Special interest Group. She and the other Executive Board members of the Writing & Literacies SIG have recently edited the Handbook of Writing, Literacies, and Education in Digital Cultures (Routledge, 2018).