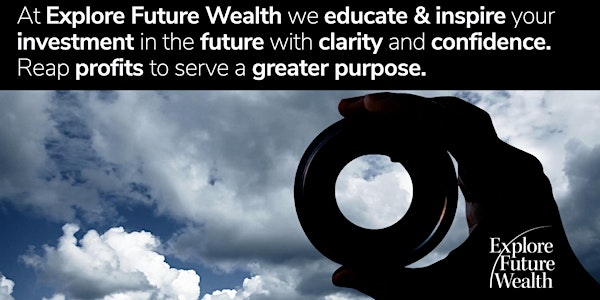 Explore Future Wealth - Invest in the 4th Industrial Revolution
The 4th Industrial Revolution will create more wealth & philanthropy in the next 20 years than ever before. Be a part of the future...
About this event
The world is changing faster than ever before, because of the rise of the Fourth Industrial Revolution…
Some of our clients have heard or know about the 4thIR - but they say they are too busy, and don't have the knowledge to invest with confidence.
Put simply, they don't explore and won't invest in things they don't understand.

Many are surprised by the rate of change and are then disappointed they didn't take any action.
Explore Future Wealth is co-founded by:
Craig Rispin CSP, Business Futurist &
Peter Leggett CFP, Portfolio Curator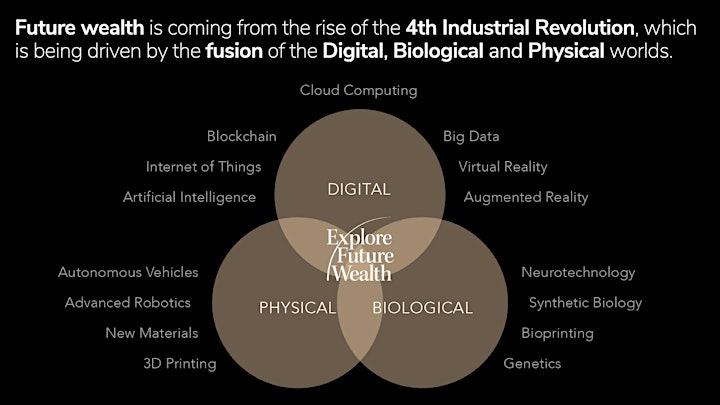 Please watch our intro 'music video' for more info. We think you'll like it...
Need proof because it's 'inconceivable' because of the COVID-19 market craziness right now?
Below is Craig Rispin's 4th IR Portfolio (and his family's) as of 19 June 2020 - Started in May 2013 with under $30k it is now over $324k***
*** Craig Rispin is not a professional investment advisor and not offering professional financial advice of any kind or offering any kind of investment opportunities. Then how are the results are so good? Craig Rispin is an expert on the future - over 520 people on Linkedin say so - and Petter Leggett is a professional portfolio curator. They both educated their own family office and family offices that book them educate them on their own investment decisions.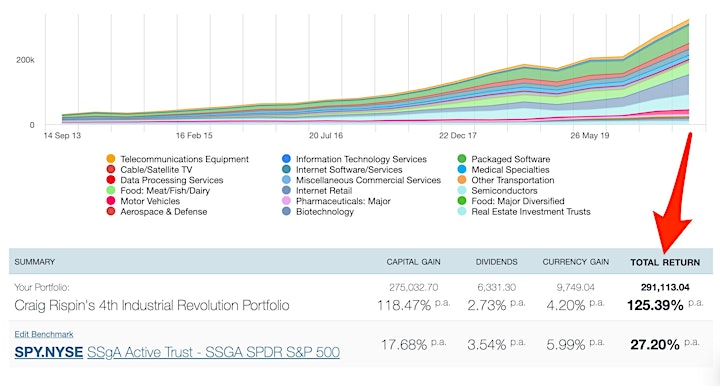 Our 5G/IoT Portfolio Results Since 2 April: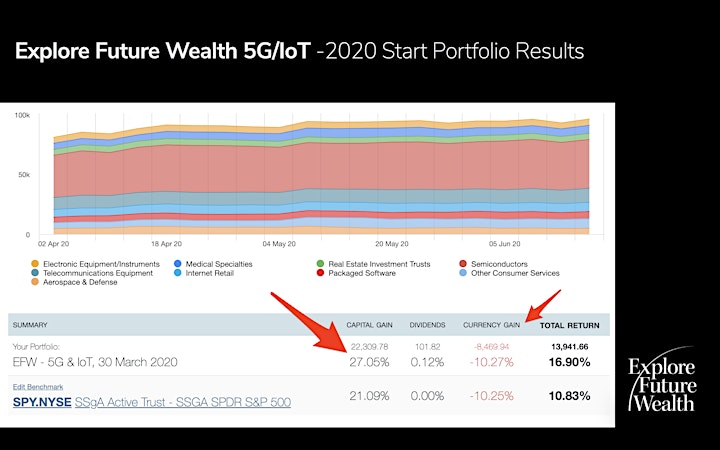 Our Could/Big Data Portfolio Results Since 2 April: