Description
Kids aged 8-12 years will hear the classic story, The Legend of the Paintbrush by Tomie de Paola and discover the meaning behind the colours of sunset. Kids will learn an ancient, meditative craft, wrapping and weaving different coloured wool to make a striking mandala. Using rustic sticks or more refined smooth sticks as a frame, every design is totally unique and the colours we choose tell a story about ourselves. These beautiful creations can be hung anywhere, in gardens, patios, from light shades, in trees or on walls.

For children 8-12 years. Children 10 years and under need adult supervision.

For more activities for children download our latest What's On click here.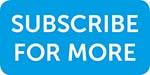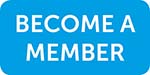 Photo and video consent information.
Inner West Council is strongly committed to ensuring people with a disability have equal opportunity to take part in local activities and have fair access to Council and community programs, services and resources. All Marrickville Library branches have step free entry, though please note there is no accessible toilet at Stanmore Library.