Description
To celebrate Mother's Day, explore the clandestine tales of the women behind the foundation stories, industrial boom and cultural renaissance of Chippendale.
Led by public historian, Dr. Bronwyn Hanna, the tour will offer intimate glimpses into the lives of working class women that remain hidden beneath the heritage remains and historical architecture of Chippendale. Join us and uncover what it was like to be married to a brewery worker in the 1850s while wandering through the narrow streets of Chippendale.
Meeting point:
32 Kensington Street Chippendale, 2008
Bronwyn will expertly guide you to:
St Benedict's Catholic Church, one of Sydney's oldest surviving Catholic churches

Coopers Cottages, Elim Place

Michael Mobbs (and wife Heather Armstrong and family's) Sustainable House, Myrtle Street

Corner of Abercrombie and Dangar Streets; supposedly where Lanfranchi was gunned down by Roger Rogerson, discredited by Sally Anne Huckstepp

The Kastle, Sydney's only licensed fetish parlour

The Block, Eveleigh Street, Redfern

Strickland Flats, model housing from the early days of Australia's town planning movement

Mortuary Station (and Florence Taylor mural)

White Rabbit Gallery, Balfour Street

HALO, Central Park, a kinetic sculpture by Michaelie Crawford and Jennifer Turpin
Dr Bronwyn Hanna is a public historian who has worked for both government and industry helping develop heritage assessments for significant historical sights. She was project manager for the successful World Heritage Nomination for the Sydney Opera House in 2005. She is published widely having written three research theses on the Australian built environment and is the co-author of two award-winning books about women architects in Australia.
---
Lunch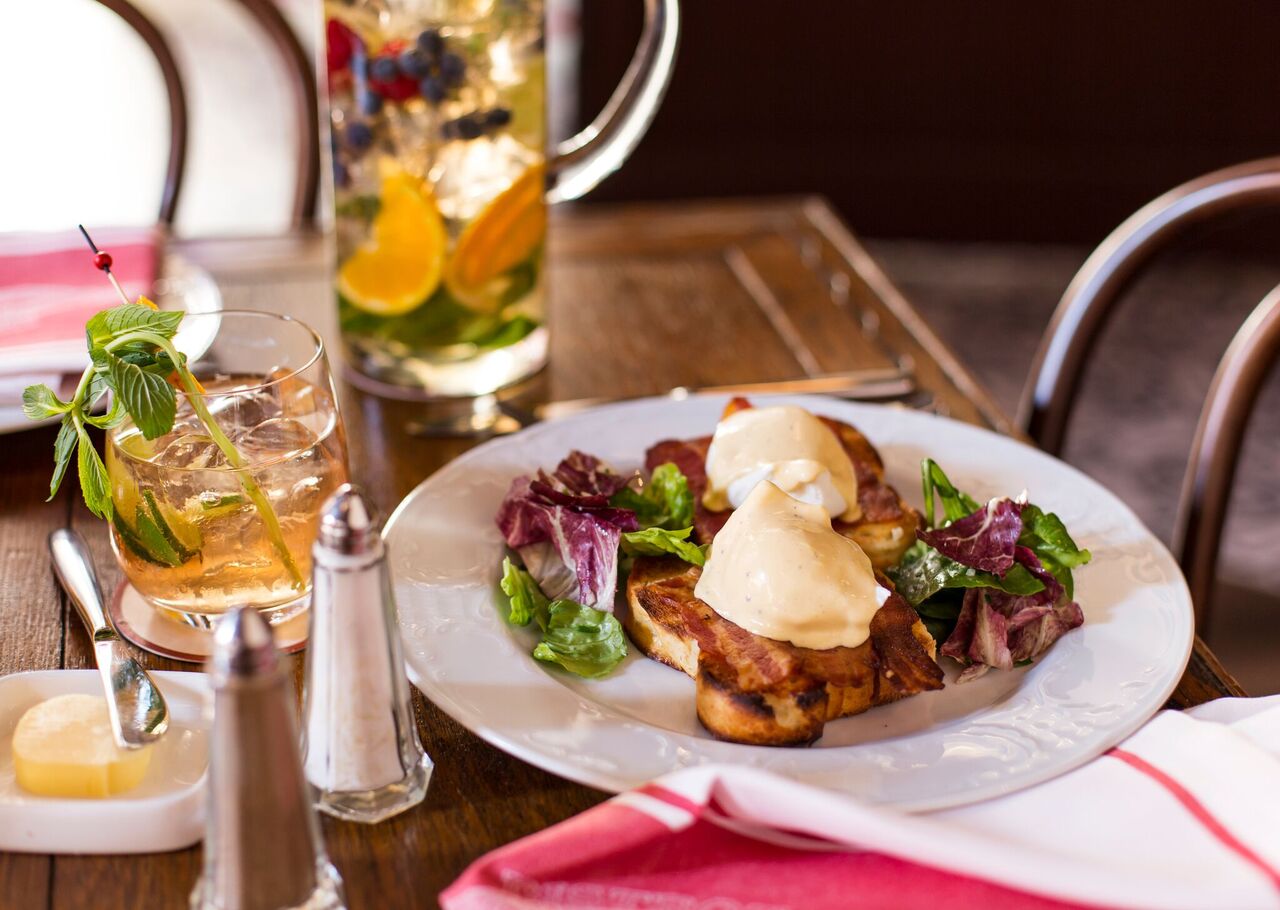 Photo Credit: Chris Court
12- 2pm
Bring your mum to meet Mistress Scarlett for a French gastronomic adventure prior to our May Historical Walking Tour.
With Mistress Scarlett by your side, we invite you and your mother figure to delight in sumptuous French fine dining at Bistrot Gavroche before the tour. Housed in a beautiful old rum warehouse, Bistrot Gavroche respects the historical structure of this timeless Sydney space while evoking a traditional Parisian bistro atmosphere unique to the city of love. Executive Chef Frederic Colin serves up a French bistro menu in celebration of his roots, by paying homage to recipes studied in his youth at Grand-père Henri's restaurant. Miss Scarlett will delight you with many a tale before the tour, join her and experience the beauty of Paris in the heart of Sydney.
Appetizer
Velouté de courge et huile de noisettes/Butternut squash veloute with hazelnut oil
Main Course
Poulet Rôti, jus à l'estragon et pommes Lyonnaises/Whole roasted Barossa Chicken, tarragon jus and pommes Lyonnaises
Dessert
Mousse au chocolat/Chocolate Mousse
To organise specific diatary requirements please email sallylewis@chippendalecreative.com.au
Meeting point:
Bistrot Gavroche
The Old Rum Store
1/2-10 Kensington St, Chippendale NSW 2008
Bistrot Gavroche review, Good Food.com.au, April 2016
Date and Time
Location
Kensington Contemporary Gallery
32 Kensington Street
Chippendale, NSW 2008
Australia