Relax and enjoy a day delving into the vibrational healing of colour and sound.
About this event
Colour and sound are intricately linked, every colour we see and every sound we hear, is a vibration. How do these vibrations, these colours and sounds, effect us and how can we utilise them for our own healing and well-being?
Here's an outline of what we'll be covering on the day.
We will explore the 12 Primary Colours
Understanding Your Chakras
Sound and Chakra Meditation
Working with Colour and Sound
Discover Your Personal Colour
Gong and Tibetan Bowl Meditation
Please bring a plate to share for community lunch.
Hosted by Vicki Engeham - International Colour Teacher and Author
and Renee Cashman - Sound Healer at Sound Angel Music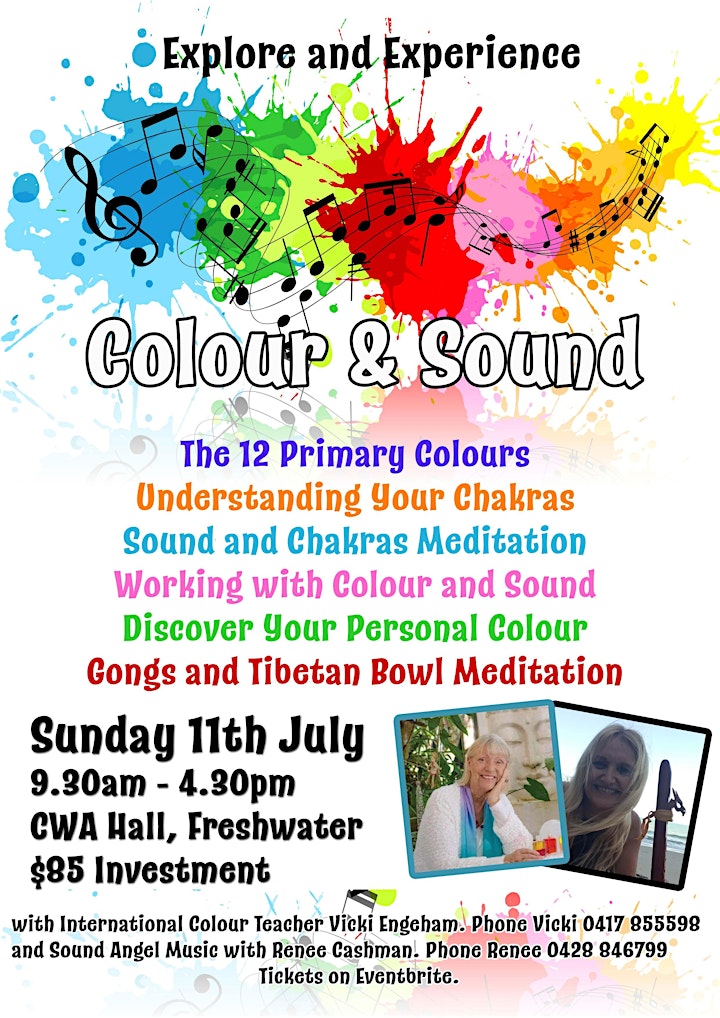 Organiser of Explore and Experience Color and Sound