Event Information
Refund Policy
Refunds up to 7 days before event
Eventbrite's fee is nonrefundable.
About this Event
Articulating the value of Human Centred Design is difficult.
Human Centred Design (HCD) is an approach that combines research, design and strategy to create human-centred solutions to the complex problems that the world, people and organisations face.
In this two hour workshop, we will explore ways to talk about and frame the value of this practice to your stakeholders, executives and clients, especially when alternative approaches are the status quo. We will clarify the situations and project contexts in which it is particularly beneficial to both organisations and the communities they serve.
After the workshop you'll receive a HCD advocacy handbook for framing the practice in a way that satisfies the concerns of even the harshest critics.
This workshop will cover:
What characterises HCD and why this practice emerged
Situations when HCD is valuable and other common situations when it is not fit for purpose.
The applicability of HCD to both the public and private sectors
The relationship between HCD and other user-centred and innovation practices such as Co-design, Service Design and Agile
Key criticisms of the discipline and how to answer common tricky questions
Who this workshop is for:
This workshop is for you if:
You know HCD is valuable but find it challenging to explain exactly how it works to others;
You are considering HCD as an approach for an upcoming project or program and would like more information about when and why it is valuable; and
You would like to build more sophistication in the way you talk about HCD in relation to other concepts such as innovation, risk, user centricity, culture change, co-design and service design.
NOTE: A discount exists for attendees of our recent PSIN workshop on July 30th (you know who you are) - please see the pricing or email us for clarification.
About Paper Giant
Paper Giant is a strategic design agency that helps organisations understand and solve complex problems. We have worked extensively across the public, not-for-profit and private sectors, and have developed expertise in government at all levels, in health, education, social justice, community development and finance.
Questions?
If you have any questions about this training, please get in touch with us via hello@papergiant.net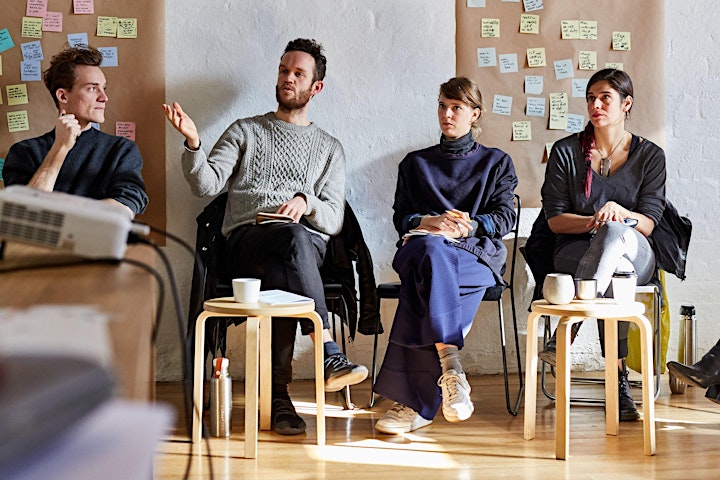 The Facilitators
Ashlee Riordan
CAPABILITY DIRECTOR, PAPER GIANT
Ashlee is one of Australia's most experienced Human Centred Design practitioners. With a background in neuroscience, a masters in educating innovators and creative problem solvers, and deep experience in business transformations, Ashlee blends the very best critical, creative and strategic thinking.
Dan Woods
GENERAL MANAGER CANBERRA, PAPER GIANT
Dan has broad experience in the public and private sectors both in Australia and APAC, he is focussed on leading teams to understand user and community needs and to design solutions to address them. He is passionate about the intersections between public policy and Human Centred Design, and the role of ethical technologies and open standards in bringing them closer together.
Date and Time
Location
Refund Policy
Refunds up to 7 days before event
Eventbrite's fee is nonrefundable.