Event Information
Location
Cuatrecasas
Avenida Diagonal 191
08018 Barcelona
Spain
Description
Expert seminar with Professor Jason Potts, Director of the Blockchain Innovation Hub at RMIT University in Australia.
The event will also include expert insight from blockchain specialists in Europe including Marc Rocas, President of the Blockchain Catalonia Association, Andrea Ortega, a Privacy and Technology Lawyer at Cuatrecasas, and Montse Guardia Güell, General Manager, Alastria Consortium and President, Quantum Blockchain Alliance.
The Distributed Ledger Technology (blockchain) is the next generation of economic infrastructure. It enables shared agreement about facts, such as identity, ownership, data, contracts, and commercial record-keeping.
This seminar will review how the technology works and explore its economic significance for global trade, finance, health, education, construction, arts and culture, and advanced technologies. It will also cover blockchain in a local context, in terms of its application and opportunity in Europe.
Who should attend?
Those who want to learn about the economic opportunities of blockchain, and how it will transform different industry sectors, business models, organisations, and markets.
This event is supported by the Australian Embassy in Spain.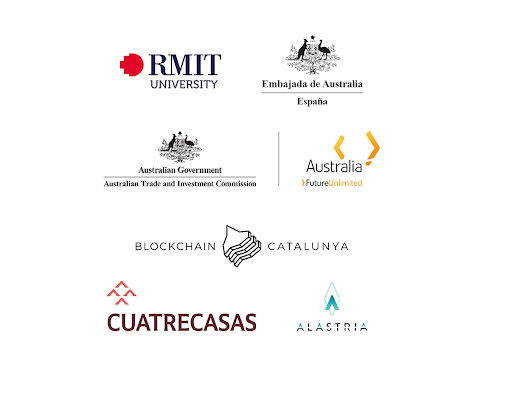 Date and time
Location
Cuatrecasas
Avenida Diagonal 191
08018 Barcelona
Spain