Event Information
Refund Policy
Refunds up to 1 day before event
Description
Expert Hour: Ethics in Data Science
The webinar link will be emailed to you upon registration.
You will also get the opportunity to provide us with some pre-webinar questions we can present to the authors.
The Warren Centre is proud to present Dr Roman Marchant and friend
Hosted by Ashley Brinson from The Warren Centre
Expert Panel: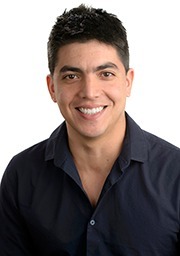 Dr Marchant completed a PhD at the School of Information Technologies, University of Sydney in 2015. His current research at the Centre for Translational Data Science explores applying data science to the social sciences, currently focusing on predicting crime and understanding criminal behaviour. His area of expertise is Sequential Bayesian Optimisation (SBO), which is a novel probabilistic method for finding the optimal sequence of decisions that maximise a long-term reward. Although SBO has been readily applied to robotics and environmental monitoring, it can be applied to any optimisation problem.
Register your interest in attending 2020 Ethics in Data Science
Date and Time
Refund Policy
Refunds up to 1 day before event