Description
In the majority of industries, 8 or 9 out of every 10 products launched will fail. This costs organisations billions of dollars every year. One of the biggest reasons for this failure rate is due to companies either ignoring the customer, or relying on what customers say they will do, rather than testing how they will actually behave when presented with a new product or service.
Organisations around the world still rely on outdated research techniques such as focus groups and online survey research to test how likely customers would be to buy their products. But relying on this data to make innovation decisions is incredibly risky. What customers say they will do, and what they actually do are two very different things.
Inventium's Experimentation Masterclass will provide you with powerful tools to effectively de-risk your innovation efforts. The Masterclass is underpinned by The Experiment Loop model, as pictured below.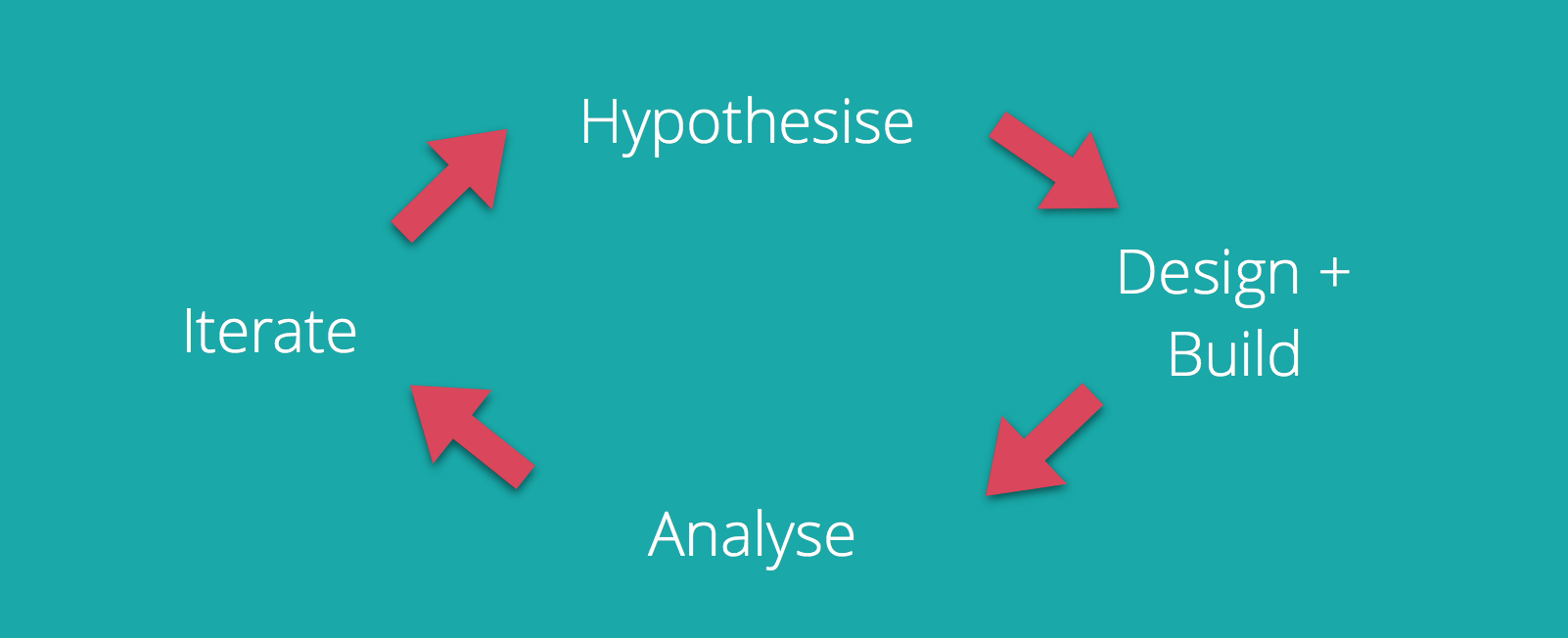 Masterclass Agenda
The topics covered in this Deep Dive into Experimentation include:
- The Experiment Loop - The four steps to ensuring customers will actually value your innovation
- Setting Hypotheses - How to test your key assumptions
- Designing a Minimum Viable Product - How to build an MVP
- Experimental Design - How to design an experiment that tests customer behaviour, not just intentions
- Customer Recruitment - How to identify the right customers for your experiment
- Analyse - How to analyse the results of your experiment
- Iterate - How to make your idea better
- Metrics - How to measure whether your idea is a success
- Pivot - How to know whether to persevere, pivot, or kill your idea
Masterclass Objectives
We guarantee you will leave the Experimentation Masterclass with the ability to:
- Apply scientific method to de-risk innovation
- Set hypotheses that allow you to test key assumptions
- Design experiments that will test customer behaviour, not just intent
- Create Minimum Viable Products in order to cost-effectively test ideas
- Accurately assess whether you are improving an idea, and how to iterate it
- Put forward an alternate method to business case development for assessing which ideas to invest in.
Access to Inventium's Experiment Online Learning Portal
And as an added bonus, if you select the "Videos, Tools, and Templates package", you will receive access to Inventium's Experimentation online learning portal for six months. This will provide you with a refresher on every single tool covered during the day from Dr Amantha Imber (Founder of Inventium), plus downloadable templates that will help you apply your learnings from the day.
Finally, if you are keen to be involved, but can't make the date work, get in touch with us at hello@inventium.com.au and we can keep you posted on future Masterclasses.