Speakers: Chris Henschke & Lichen Kelp
About this Event
For the final Experimenta Social of the year, we hear from two artists using the power of chemical compounds to fuel their creative practices. By harnessing the energies from chemical reactions, they are vividly transforming the ways we experience sound and light in live performance and dynamic installations.
Chris Henschke's practise explores high-energy physics and experiments with the nature of chemical synthesis through live response installation art. His recent research has seen him develop experimental sound work based on programmable molecules at the CSIRO and harness radioactive energies from his work with CERN.
Lichen Kelp is a performance chemist and sculptor who works with scientific principles of experimentation, colour chemistry and chemical reactions. Her performances typically involve sound, live experimentation and observation resulting in surreal sensory landscapes.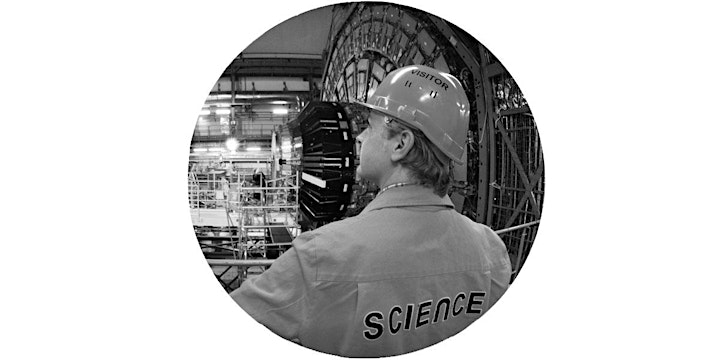 Chris Henschke is an artist who works with digital and analogue media, sound and light, and high-energy physics. Since the end of the 20th Century, he has been exhibiting around Australia and internationally. A key component of his practice is in interdisciplinary and collaborative projects, and he has undertaken a variety of art residencies, including an online artist residency at the National Gallery of Australia, 2004, an Asialink residency, 2007, and two residencies at the Australian Synchrotron, supported by an Arts Victoria Arts Innovation grant, 2007, and the Australia Council for the Arts Synapse program, 2010.
Since 2000, he has developed courses and lectured in time-based and interactive media at RMIT University and Monash University, and the 'Art vs Science' seminar series at the Victorian College of the Arts Centre for Ideas. In 2012, he produced and presented at the 'Colliding Ideas – Art, society and physics' symposium, part of the International Conference on High Energy Physics, where the discovery of the Higgs Boson was announced.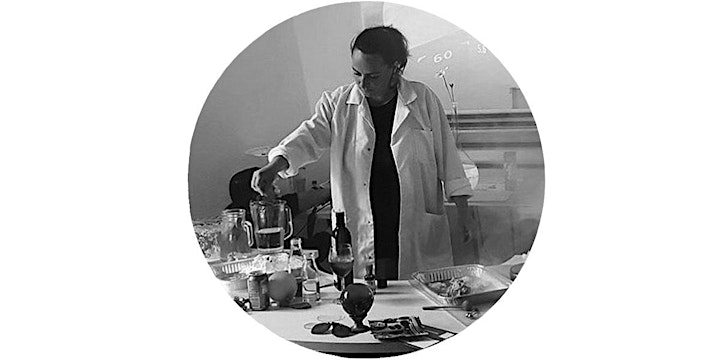 Lichen Kelp works with scientific principles of experimentation, colour chemistry and chemical reactions to investigate the materiality of process, replicating changing weather patterns and reimagining nature. Fluid and subversive experiments and performances arise and result in submersive liquid paintings combining bubbling solutions and localised flora. Otherworldly landscapes created by domestic ingredients and a lurid botanical palette disrupt our notions of beauty and the (un)natural.
Lichen Kelp's practice encompasses performance, photography, musical collaboration, curating artist residencies and group shows and public engagement through workshops, group actions and publications.

Experimenta Social is a series of talks, discussions and demos designed to provide proximity to some of Australia's most adventurous contemporary artists, researchers and creative technologists.
This artist-led series is curated by Experimenta Media Arts explores practices at the nexus of art and technology, science, culture and design. You will hear from artists sharing their latest projects and researchers presenting projects that grapple with the concerns of our time. Beyond inconsequential debates over the role of media arts in a post-media world, Experimenta Social will combine activated audiences drawn from contemporary art, social research, electronic art and non-professional spheres for lively debate and discussion. Free drinks and refreshments are available.
Experimenta Social is a free event, taking place every third Wednesday of the month. 20 November 2019
www.experimenta.org/experimenta-social
Experimenta Social is presented in partnership with ACMI X, and supported by Marc Besen AC and Eva Besen AO.
ACMI X - VENUE ACCESS:
The venue is wheelchair accessible. Enter the Australian Ballet Centre building from Kavanagh St, into a lobby with elevators. Take the elevator to Level 4. ACMI X is further up the corridor and on the left. Amenities with wheelchair access are available on Level 4. There is on-site parking with elevator access.
Alternatively you can also get to ACMI X via St Kilda Rd, across the pedestrian bridge behind Arts Centre Melbourne to Australian Ballet Centre. ACMI X is located immediately to the right of the entrance.
For more info on how to get there, visit: https://www.acmi.net.au/acmi-x/#location
Please note that your email address will only ever be used to communicate with you regarding Experimenta Social events. Your information is strictly confidential and will never be shared with any third party organisations.
Image Credit: Kelp D/J with Benjamin Hancock, performing as part of 'Why Listen to Plants' (2018). Photo by Keelan O'Hehir