Speakers: Tamara Saulwick and Nat Grant
About this Event
How is technology facilitating new forms of audience engagement and experience of sound in art? This month's speakers use digital and analogue technologies to experiment with sound technique, composition and listening, redefining the fields of performance, installation, dance and public art.
Composer and sound artist Nat Grant creates electroacoustic and improvised works for live performance and installation, with an emphasis on storytelling and the intricacies of sound. Performance-maker and Artistic Director of Chamber Made, Tamara Saulwick, utilises digital, mobile and analogue technologies, with a particular emphasis placed on the role of sound in live performance, reflecting on how we connect, confront and negotiate with one another.
Come and listen to our speakers as they discuss collaborating across artforms, their use of technologies and how they confound audience expectations through experimentation.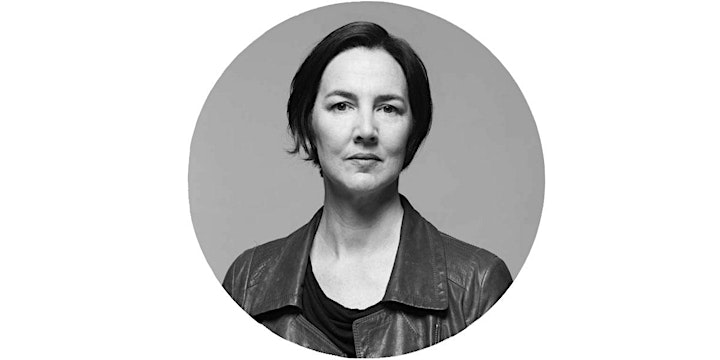 Tamara Saulwick, is a performance-maker, director and dramaturg who works across and between artforms to create works for theatres, galleries and public spaces. Building on over twenty years experience, Tamara's individual practice has coalesced in recent years into a singular and compelling voice. Utilising digital, mobile and analogue technologies, with a particular emphasis placed on the role of sound in live performance, her works reflect on how we connect, confront and negotiate with one another. Tamara's work has toured nationally and internationally and been adapted for radio. Recent touring projects include 'Endings', a work for portable record players, reel-to-reel recorders and performers presented in Canada, USA, Ireland and the UK, and immersive audio-visual work Alter, which toured throughout China in 2018.
In 2017 Tamara was appointed Artistic Director of Chamber Made, a Melbourne based company, which has been innovating at the nexus of performance, sound and music for thirty years. In this role, Tamara continues to conceive and direct new works, collaborate with lead artists from outside the company, and mentor emerging artists exploring cross-artform practice. Tamara is an Australia Council Theatre Fellow (2015/2016) and has a PhD in Performance Studies from Victoria University (2015). Her doctoral research investigated dramaturgies of sound in live performance.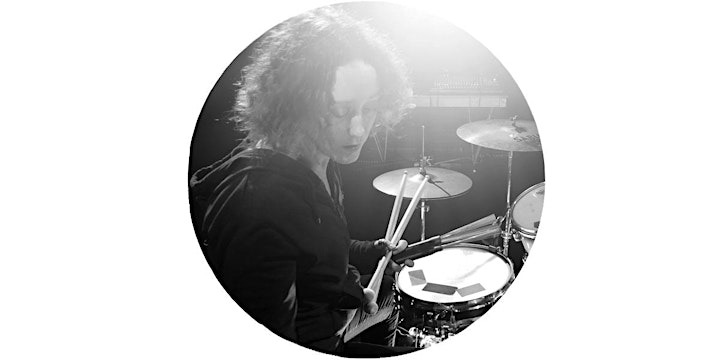 Nat Grant is a multi-skilled artist and researcher with more than 15 years experience across live performance, recording, digital arts, and community arts: a drummer, percussionist, composer and sound artist with a focus on creating multidisciplinary, long-form musical compositions, performance events and installations using traditional and graphic notation as well as improvisation. Nat's music and sound art works are through-composed, texturally focused and minimal, with an emphasis on storytelling and the intricacies of sound.As a composer Nat has created original chamber music, durational sound art works, and has composed and created sound design for theatre, dance, film, and live art, including for ITCH Productions, Jonathan Homsey Productions, and The Stain. As a teaching artist Nat has been involved in projects with a number of community groups including the Asylum Seeker Resource Centre, Footscray Community Arts Centre, and the Crashendo! Sistema program.
Nat performs regularly at venues around Melbourne and has also presented creative and academic work internationally, at the Sound: Gender: Feminism: Activism conference in Tokyo, in Hong Kong and China with fellow sound artists the Amplified Elephants, the Percussive Arts Society's Annual Convention and two Y2K live looping festivals in the US. Nat has attended residencies in Melbourne and Mexico, and has had work presented in galleries in Australia, New Zealand, and Norway. Collaboration is key to much of Nat's work, including previous and current partnerships with Jolt Arts, the Adam Simmons' Creative Music Ensemble, Liquid Architecture, and La Mama Musical.

Experimenta Social is a series of talks, discussions and demos designed to provide proximity to some of Australia's most adventurous contemporary artists, researchers and creative technologists.
This artist-led series is curated by Experimenta Media Arts explores practices at the nexus of art and technology, science, culture and design. You will hear from artists sharing their latest projects and researchers presenting projects that grapple with the concerns of our time. Beyond inconsequential debates over the role of media arts in a post-media world, Experimenta Social will combine activated audiences drawn from contemporary art, social research, electronic art and non-professional spheres for lively debate and discussion. Free drinks and refreshments are available.
Experimenta Social is a free event, taking place every third Wednesday of the month. 16 October, 20 November 2019
www.experimenta.org/experimenta-social
Experimenta Social is presented in partnership with ACMI X, and supported by Marc Besen AC and Eva Besen AO.
ACMI X - VENUE ACCESS:
The venue is wheelchair accessible. Enter the Australian Ballet Centre building from Kavanagh St, into a lobby with elevators. Take the elevator to Level 4. ACMI X is further up the corridor and on the left. Amenities with wheelchair access are available on Level 4. There is on-site parking with elevator access.
Alternatively you can also get to ACMI X via St Kilda Rd, across the pedestrian bridge behind Arts Centre Melbourne to Australian Ballet Centre. ACMI X is located immediately to the right of the entrance.
For more info on how to get there, visit: https://www.acmi.net.au/acmi-x/#location
Please note that your email address will only ever be used to communicate with you regarding Experimenta Social events. Your information is strictly confidential and will never be shared with any third party organisations.
Image Credit: performance still from 'Endings' (2017) by Tamara Saulwick. Photo by Heidrun Löhr.