Speakers: Roslyn Helper and Dr Tom Penney
About this Event
Technology dictates the way we engage, behave and act in the world. Social posts, predictive txts and photo-filters are just some of the digital tools we use to operate within the online structures of the internet-age. How aware are we of the limitations of these software tools and the data sets and algorithms that drive them? For artist's who employ digital technologies, to what extent do these tools prescribe the limits of creative practice and experimentation?
Our speakers this month are artists and curators who push the boundaries of these technologies and critically examine and reflect on the social and cultural impacts of these digital tools. Roslyn Helper is the Director/CEO of New Wave, her artistic practice is centred on experimenting with technology based art and sound. Dr Tom Penney is an academic and digital artist whose research and practice involves 3D imaging, games technology and digital art.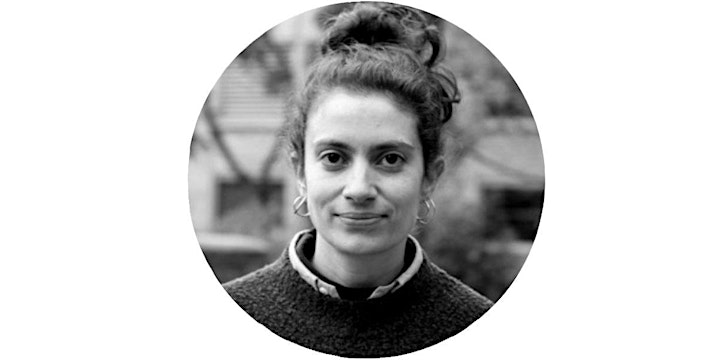 Roslyn Helper is an artist and writer interested in the effects of new technologies on human relations, psychosomatics and politics. Prior to joining Next Wave in 2018 as Director/CEO, Roslyn directed Underbelly Arts, a biennial festival and ongoing platform committed to uncovering, developing and showcasing experimental artists from across Australia. She has also curated exhibitions and events for ISEA (2013), This in Not Art (2013), Vivid Ideas (2014) and the Brisbane Powerhouse (2015), as well as numerous DIY and artist-run spaces nationally.
Roslyn's thinking and practice is inextricably linked to the contemporary environment: the networked society, automated taxonomies and hierarchies of information, free market economies, crowd-sourced cultural capital, and the increasingly blurred online/ offline divide. She is dedicated to promoting and presenting work that illuminates, challenges and furthers us via new modes of expression.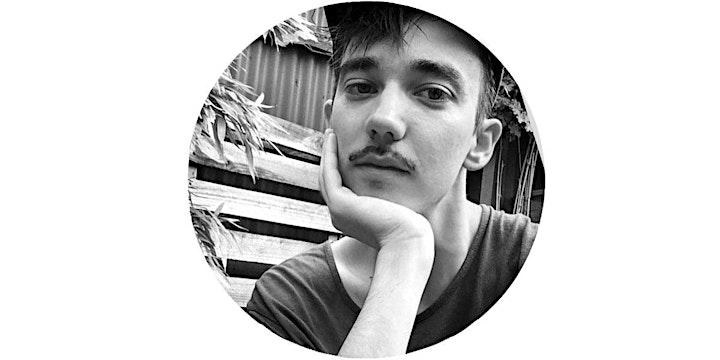 Dr Tom Penney is a lecturer in Digital Media at RMIT University and digital artist. His practice involves 3D imaging, cross-reality (virtual and augmented reality) games technology, artificial intelligence and digital design. Tom was one of the first contemporary artists in Australia and the world to use the game engine Unity3D, 3D photogrammetry and laser-scanning for critical and experimental purposes in the post-internet and post-digital art contexts. His teaching and design of educational studios focuses on digital interaction, immersive environments, experience design, media art and 3D imaging. This involves technical as well as soft skills, work-integrated-learning and critical theory. He has shown work and published through exhibitions, journals and conferences including Media International Australia, The Feminist Journal of Art and Digital Culture, The International Journal of Contemporary Humanities and the International Symposium of Electronic Art. His PhD research project "Critical Affection" developed an expanded notion of "critical play" and "affection-image" in digital media and games through contemporary art practice. Much of this drew on a series of artworks that critically represented gay online dating apps. His current research develops a theory of how the ubiquity of sorting algorithms in digital experience design enables personal micro-fascisms across a variety of social media platforms. Tom has previously worked in an augmented reality fashion company, as well as teaching art and design at Curtin and Monash Universities.

Experimenta Social is a series of talks, discussions and demos designed to provide proximity to some of Australia's most adventurous contemporary artists, researchers and creative technologists.
This artist-led series is curated by Experimenta Media Arts explores practices at the nexus of art and technology, science, culture and design. You will hear from artists sharing their latest projects and researchers presenting projects that grapple with the concerns of our time. Beyond inconsequential debates over the role of media arts in a post-media world, Experimenta Social will combine activated audiences drawn from contemporary art, social research, electronic art and non-professional spheres for lively debate and discussion. Free drinks and refreshments are available.
Experimenta Social is a free event, taking place every third Wednesday of the month. 21 August, 18 September, 16 October, 20 November 2019
www.experimenta.org/experimenta-social
Experimenta Social is presented in partnership with ACMI X, and supported by Marc Besen AC and Eva Besen AO.
ACMI X - VENUE ACCESS:
The venue is wheelchair accessible. Enter the Australian Ballet Centre building from Kavanagh St, into a lobby with elevators. Take the elevator to Level 4. ACMI X is further up the corridor and on the left. Amenities with wheelchair access are available on Level 4. There is on-site parking with elevator access.
Alternatively you can also get to ACMI X via St Kilda Rd, across the pedestrian bridge behind Arts Centre Melbourne to Australian Ballet Centre. ACMI X is located immediately to the right of the entrance.
For more info on how to get there, visit: https://www.acmi.net.au/acmi-x/#location
Please note that your email address will only ever be used to communicate with you regarding Experimenta Social events. Your information is strictly confidential and will never be shared with any third party organisations.
Image Credit: Artwork by Tom Penney.