Speakers: Efterpi Soropos and Kate Geck.
About this Event
This month we invite audiences to stimulate their senses through meditative installation design and experience. What effects do colour, sound and texture have on our states of being? And how can artworks be used in a broader context to activate the mind?
Our first speaker is Efterpi Soropos, an artist and designer whose practice has concentrated on developing interactive artworks using video, sound and coloured light. Influenced by embodied memories, her focus is in hospitals and palliative care units to guide audiences through spectrums of emotion and sensation. Efterpi is joined by Kate Geck, an installation artist whose work utilises sculpture, kaleidoscopic projections and augmented reality to affect sensory experience. Her research explores speculative XR spaces, exploring connectivity, experience and the differences between what she terms mediated and non-mediated immediacy.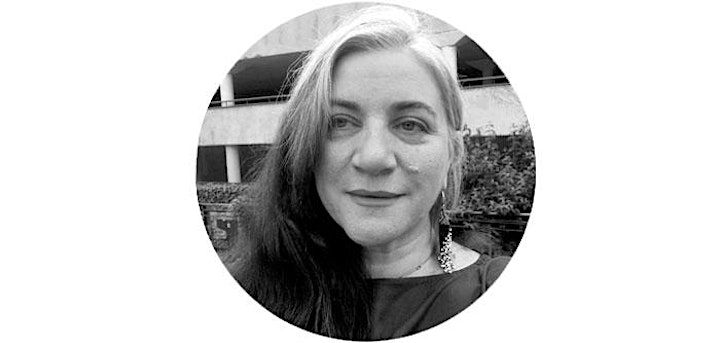 Efterpi Soropos is an interdisciplinary artist/designer working in the space between performing arts design, technology, community and health, and visual arts. She graduated from NIDA 1987 and worked as a theatre lighting designer and lecturer in design at WAAPA, NIDA and the VCA. In 1995, when her Mother was dying of cancer, Efterpi began to imagine a different kind of hospital room where art and design could provide a positive influence on the human body in institutions, hospitals and public spaces.
In 1999, Efterpi developed one of the first large public art lighting works in Melbourne, Light Love, for Melbourne Festival, Platform, Spencer Street Station. Post teaching design at WAAPA in 2005, she began development of HUMAN ROOMS an immersive experiential concept as a Masters project at VCA. The first Human Room, funded by Arts Victoria, The Disambiguation Room (Monash) created in 2007, became permanently installed in 2009. Further funding from The Australia Council, for a collaboration with Child Mental Health Unit to trial an art-based interventionist installation for distressed patients. In 2013, a Winston Churchill Fellowship enabled research internationally interactive art and health programs, led to art consultation with Alzheimer's Australia for an interactive video game that provides a sensory experience for people with Dementia.
In 2016 Human Room was implemented at The Albany Community Hospice in WA. The commission emphasized the importance of locality to assist patients and families to reconnect with memories such as homeland, landscape, ecology and Noongar myths. It is a case study in Arts and Health Report Chamber of Arts WA, as a Best Practice arts program. In 2017 entered the Australia Council Arts Leaders Program, as an independent leading artist in the medical field to start developing strategies for my practice to engage with a wider audience career development. In 2018 commenced a new project Oompah! with Artplay, New Ideas Lab, to create a multi sensory play mat for babies and parents.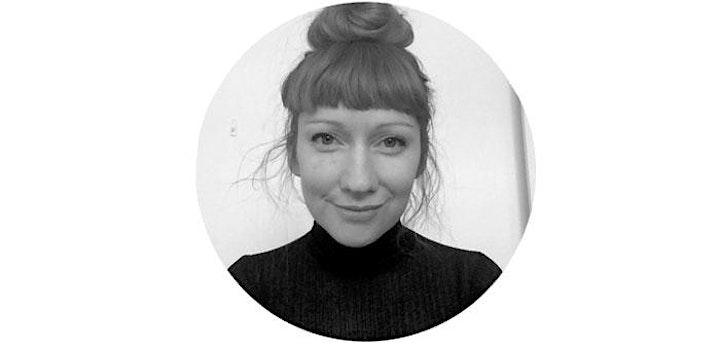 Kate Geck is an artist intersecting digital and sensory space through media and fabrication techniques that include neon, textiles and code. Her work explores ways to materialise the effects of network culture in the design of technological experiences that centre wellbeing.
Exhibitions include Hong Kong Business of Design, Athens Digital Art Festival, NARS NYC, ISEA, Wrong Biennale, Singapore Institute of Contemporary Art, Nextwave, Liquid Architecture, Channels, VAMFF and MFW, with awards and commissions from a number of Australian arts organisations. She is an industry fellow in Interior Design at RMIT, where she is also undertaking a PhD in Design exploring speculative XR spaces and their attentiveness to wellbeing.
Kate has an established community arts practice centred on inclusion, access and support. As a resident artist at Artful Dodgers Studios from 2010-2018, she developed the Spectrum of Practice framework for youth arts engagement. This model infuses wellbeing and wrap around support into the design and development of collaborative creative projects for young people who may be surviving under difficult circumstances.
These projects partnered with a range of established Australian artists across a variety of public platforms with support from a number of arts and philanthropic bodies. She has worked on many digital arts projects with diverse collaborators through organisations such as Fog Theatre, Polyglot, Wacol Youth Detention Centre, TAC (NYC), 100 Stories Project and Signal Arts.

Experimenta Social is a series of talks, discussions and demos designed to provide proximity to some of Australia's most adventurous contemporary artists, researchers and creative technologists.
This artist-led series is curated by Experimenta Media Arts explores practices at the nexus of art and technology, science, culture and design. You will hear from artists sharing their latest projects and researchers presenting projects that grapple with the concerns of our time. Beyond inconsequential debates over the role of media arts in a post-media world, Experimenta Social will combine activated audiences drawn from contemporary art, social research, electronic art and non-professional spheres for lively debate and discussion. Free drinks and refreshments are available.
Experimenta Social is a free event, taking place every third Wednesday of the month. 17 July, 21 August, 18 September, 16 October, 20 November 2019
www.experimenta.org/experimenta-social
Experimenta Social is presented in partnership with ACMI X, and supported by Marc Besen AC and Eva Besen AO.
ACMI X - VENUE ACCESS:
The venue is wheelchair accessible. Enter the Australian Ballet Centre building from Kavanagh St, into a lobby with elevators. Take the elevator to Level 4. ACMI X is further up the corridor and on the left. Amenities with wheelchair access are available on Level 4. There is on-site parking with elevator access.
Alternatively you can also get to ACMI X via St Kilda Rd, across the pedestrian bridge behind Arts Centre Melbourne to Australian Ballet Centre. ACMI X is located immediately to the right of the entrance.
For more info on how to get there, visit: https://www.acmi.net.au/acmi-x/#location
Please note that your email address will only ever be used to communicate with you regarding Experimenta Social events. Your information is strictly confidential and will never be shared with any third party organisations.
Image Credit: installation still from 'Human Rooms' by Efterpi Soropos.