Experimenta Social #27: Fleshy, Fractal & Phantom Bodies. Speaker: Stelarc
About this Event
This month's Experimenta Social presents Australia's most innovative performance artist, Stelarc. Exploring the intersection of technology and the human body, this special in-conversation event will discuss how embodiment, agency and even aliveness become problematic in a time of circulating and fractal flesh.
The human body is increasingly navigating spaces from nano-scales to virtual non-places, stretched beneath and beyond its skin and the local space it inhabits. We live in a world of floating signifiers, in which the body, Stelarc tells us, experiences itself as a hollow body, with an extruded self — an experience of intense emptiness that is an inevitable outcome of an age of excess. Stelarc's practice demonstrates that, in this flickering world between presence and absence, between digital and biological time and space, the body can only resort to performing with a posture of indifference.
With Guest Host: Emma McRae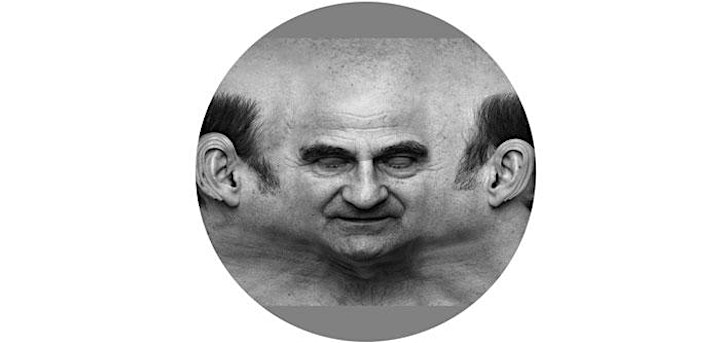 Stelarc is an artist who interrogates the limitations of the human body and its augmentation with technology. He has visually probed and acoustically amplified his body. He has used prosthetics, robotics and biotechnology to explore alternate anatomical architectures. In 1996 he was made an Honorary Professor of Art and Robotics, Carnegie Mellon University and in 2002 was awarded an Honorary Doctorate of Laws by Monash University. In 2010 he was awarded the Ars Electronica Hybrid Arts Prize. In 2015 he received the Australia Council's Emerging and Experimental Arts Award. In 2016 he was awarded an Honorary Doctorate from the Ionian University, Corfu. His artwork is represented by Scott Livesey Galleries, Melbourne.
- - - -
Experimenta Social is a series of talks, discussions and demos designed to provide proximity to some of Australia's most adventurous contemporary artists, researchers and creative technologists.
This artist-led series is curated by Experimenta Media Arts explores practices at the nexus of art and technology, science, culture and design. You will hear from artists sharing their latest projects and researchers presenting projects that grapple with the concerns of our time. Beyond inconsequential debates over the role of media arts in a post-media world, Experimenta Social will combine activated audiences drawn from contemporary art, social research, electronic art and non-professional spheres for lively debate and discussion. Free drinks and refreshments are available.
Experimenta Social is a free event, taking place every third Wednesday of the month.
19 June, 17 July, 21 August, 18 September, 16 October, 20 November 2019
www.experimenta.org/experimenta-social
Experimenta Social is presented in partnership with ACMI X, and supported by Marc Besen AC and Eva Besen AO.
- - - -
ACMI X - VENUE ACCESS:
The venue is wheelchair accessible. Enter the Australian Ballet Centre building from Kavanagh St, into a lobby with elevators. Take the elevator to Level 4. ACMI X is further up the corridor and on the left. Amenities with wheelchair access are available on Level 4. There is on-site parking with elevator access.
Alternatively you can also get to ACMI X via St Kilda Rd, across the pedestrian bridge behind Arts Centre Melbourne to Australian Ballet Centre. ACMI X is located immediately to the right of the entrance.
For more info on how to get there, visit: https://www.acmi.net.au/acmi-x/#location
- - - -
Please note that your email address will only ever be used to communicate with you regarding Experimenta Social events. Your information is strictly confidential and will never be shared with any third party organisations.
- - - -
Image Credit: 'Extended Arm' by Stelarc, Scott Livesey Galleries, Melbourne 2011. Photographer: Dean Winter