Explore the emerging sustainable art practice of biopolymer sculpture with Experimenta Life Forms artist Betty Sargeant.
About this event
Learn how to make biopolymers, how to use biopolymers to create small sculptural artefacts and find out how organic materials, such as algae, can be an alternative to plastic-waste consumption.
As part of their on-going research, Australian artist-duo PluginHUMAN (Betty Sargeant and Justin Dwyer) have been conducting extensive research and experimenting with compostable biopolymers, their aim is to establish carbon negative creative materials and working practices.
Join Betty in this in-person workshop at Plimsoll Gallery (Hobart, TAS) that investigates how biopolymer materials can be moulded to create unique sculptural forms. Participants will have the chance to create their own small biopolymer artefacts to take home, featuring sourced organic materials. Suitable for adults (15 years +).
See PluginHUMAN's artwork 'PULSE: The Life Force of Trees' as part of Experimenta Life Forms: International Triennial of Media Art, presenting at Plimsoll Gallery, University of Tasmania, 19 March – 9 May 2021.
This event is presented in partnership with the University of Tasmania.
About the Artist: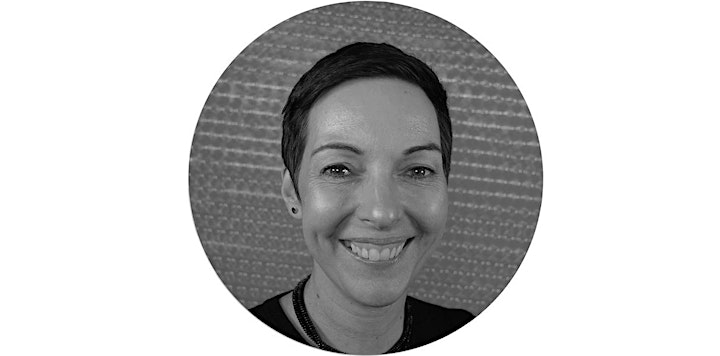 Dr Betty Sargeant is a multi-award-winning, internationally recognised media artist. She is co-creative director and artist with the art-technology duo PluginHUMAN. Betty creates multi-sensory immersive art installations that socially and physically engage audiences.
Betty has exhibited internationally (Asia, Europe, North America, Australia). She has won Good Design Awards (2020 and 2018) and a Premier's Design Award (2017) for her progressive artworks. She has created media art installations for institutions such as the National Taiwan Museum of Fine Arts (Taiwan, 2018), Questacon (the National Science and Technology Museum, Australia, 2018) and the Asia Culture Centre (South Korea, 2016 & 2017). Betty's current series of work investigates carbon neutral and carbon negative materials and working practices.
How to Experience:
This is an in-person event - 2 sessions available (1hour 15mins). Make sure to book ahead of time to guarantee participation.
Plimsoll Gallery will ensure that capacity requirements are observed in a Gallery space at all times. All visitors must check-in via QR codes and are required to observe hygiene and physical distancing practices. For further inquiries for visiting the gallery, please contact galleries@utas.edu.au
Wheelchair Access: Wheelchair access is available in the gallery spaces. Please see staff if you requires assistance.

Experimenta Life Forms features 26 contemporary Australian and International artists working across diverse artforms – including robotics, bio-art, screen-based works, installations, participatory and generative art. The exhibition explores the shifting notions of life in response to new scientific research and technological change.
For more info, visit: www.experimenta.org/lifeforms