Experiencing Natural Ease. Introduction to Mindfulness Workshop - Wodonga
Description
ONE-DAY INTROUCTION TO MINDFULNESS & MEDITATION WORKSHOP
At just $145 for this full-day workshop including streamable and downloadable mindfulness meditation audio files, a guidebook, a free 4 week gift subscription to the CALM mindfulness and meditation app, a delicious catered lunch and morning and afternoon tea, this is the ideal starting point for you to de-stress and learn a new skill with support from a group and an experienced facilitator.
The Experiencing Natural Ease workshop is specifically designed for people with busy schedules (or busy families). It is the perfect, simple and easy way to learn mindfulness and meditation covering all the basics in a practial and fun way during the course of one day.
The workshop is non-religious, practical and safe. Find out more details about this course at Mindfulness Works Australia
What You Will Get From the Day
An understanding of what mindfulness is and how it works

Clear guidance and instructions on how to meditate

An opportunity to relax and de-stress

Practical techniques you can use at home on a regular basis

An increased sense of well-being

Audio guided mindfulness meditations, available for download or streaming
What is Included
A full day of instruction and practise in a safe environment

Guided mindfulness meditations for you to download or stream

45-page guidebook with instructions and articles

Opportunities for questions and answers

A delicious catered lunch as well as snacks and refereshments
YOUR COURSE FACILITATOR IS JARROD PAINE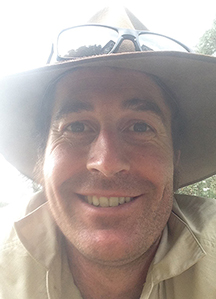 As an education outdoors teacher for the past 18 years, and adventurer for life, Jarrod has great skills and patience in teaching and brings an enthusiastic and infectious passion to all his classes along with his personal experiences.
He is one of those human beings who has a constantly busy mind and body; always working on something, rarely resting, always achieving. It was these characteristics and a strong virus that set him up to crash with chronic fatigue and it was formal and informal mindfulness practices that picked him up and returned him to a high performing personal state.
Jarrod developed his personal practice with no formal training over years of extensive reading, guided practice and lots of time sitting. Combined with later completing numerous formal courses in Mindfulness and Mindfulness-Based Stress Reduction, Jarrod has established his own unique, blended approach to daily mindfulness; part yoga, part adventure flow and part formal sitting.
He is passionate about mindfulness meditation for the way it can improve the efficiency of the brain, essentially the brain's fitness, spanning across emotional control, improved concentration and volume of task completion. Jarrod believes this brain training is as important as numeracy and literacy in this high performing busy modern world and teaches this Introductory course as a way of helping more adults get brain fit.
Jarrod also delivers training for Mindfulness in Nature, Organisational Brain Fitness and Flow Adventure Mindfulness through his own business Comma.
About Mindfulness Works Australia
Mindfulness Works Australia provides public mindfulness introductory courses throughout Australia. Mindfulness Works was formed in New Zealand in 2013 and launched in Australia in 2015. Mindfulness Works currently trains over 600 people per month in its introduction to mindfulness and meditation courses.