Experiences in Thinking and Flying MiGs - UNSW Sydney
Description
Experiences of a MiG Pilot
---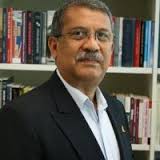 Sanu Kainikara is the RAAF's Air Power Strategist at the Air Power Development Centre.
He is a former fighter pilot of the Indian Air Force (IAF) who retired voluntarily as a Group Captain after 21 years of commissioned service. He has vast operational flying experience in a number of modern fighter aircraft and has flown over 4,000 hours on fighter aircraft. He is operational on the MiG-21,-23,-25,-27, and MiG-29 and also on the Jaguar and Hunter aircraft. Dr Kainikara is a Qualified Flying Instructor (A2), a graduate and Directing Staff of the Fighter Weapons School and was the Commanding Officer of an Operational fighter squadron.
Sanu was decorated for gallantry and is the recipient of the Air Force Cross and two Commendations from the IAF Chief of Air Staff and also a recipient of the RAAF Chief of Air Force's Commendation.
After leaving active duty with the Indian Air Force he worked for four years as the senior analyst of a US Training Team in the Middle East, specialising in fighter operations, weapons and tactics, before migrating to Australia. He has presented papers at a number of international conferences and published papers on national security, strategy and air power in various international professional journals.
He is the author of 14 books: Papers on Air Power (2006), Pathways to Victory (2007), Red Air: Politics in Russian Air Power (2007), Australian Security in the Asian Century (2008) A Fresh Look at Air Power Doctrine (2008), Seven Perennial Challenges to Air Forces (2009), The Art of Air Power: Sun Tzu Revisited (2010), At the Critical Juncture (2011), Essays on Air Power (2012), The Bolt from the Blue (2013), From Indus to Independence: A Trek Through Indian History, Volume I (2013), Volume II (2014) Volume III (2015) and The Asian Crucible; Political Essays (2015). Volume IV of the Indian history series and a collection of political essays, Political Musings 2015, are currently with the publishers. He has also written all four Chief of Air Force Occasional Papers so far published and is the contributing editor of the book Friends in High Places (2009).
He was a lecturer in Aerospace Engineering at the RMIT University, Melbourne (1999-2001) and is currently an Adjunct Professor at the UNSW @ADFA in the School of Humanities and Social Sciences. He is also the inaugural Distinguished Fellow at the Institute for Regional Security based in Canberra.
He has also been a Guest Lecturer in the Military Colleges of USA, UK, Finland, Turkey, Saudi Arabia, India, Malaysia, Singapore, Indonesia, Philippines and New Zealand.
Dr Kainikara is a graduate of the Indian National Defence Academy, Defence Services Staff College and the College of Air Warfare. He holds two Bachelors degrees (Strategic Studies and Aerospace Engineering) and a Master of Science in Defence and Strategic Studies from the University of Madras. His PhD in International Politics was awarded by the University of Adelaide.
---