Sales Have Ended
Registrations are closed
Please visit www.thealternativeboard.com.au to see dates for upcoming events.
Sales Have Ended
Registrations are closed
Please visit www.thealternativeboard.com.au to see dates for upcoming events.
Description
Are you a Business Owner? Would you like to have your own panel of trusted advisors, helping you solve challenges and develop opportunities? This event will give you a sneak peek into a Peer Advisory Board in action. Find new ways to:
Employ the right staff
Develop existing staff
Enrich your Marketing spend
Enhance cash flow; and

Achieve a happier work-life balance
What will I learn?
An Advisory Board is a proven concept bringing together non-competing business owners in small groups to solve real business issues. You'll learn practical, tried and tested solutions from other small to medium-sized business owners, spurring you into new ways of doing business and giving you the power to expand your thinking with out of the box perspectives.
Who should attend?
Small and Medium sized business owners who would like support making smart decisions for their business.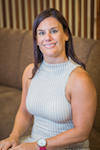 Hosted by Claire Wilson - Owner and Master Franchisor of The Alternative Board Queensland and leader of Brisbane Bayside Boards - AND David Byrnes - Business Coach/Facilitator of The Alternative Board Queensland.
Claire Wilson
With a career in business leadership over the last 20 years, Claire has developed an ability to combine a systems and processes approach, with a vision led coaching culture. This has led her to success in leadership roles across a range of industry sectors, from small family owned operations to global international corporations, located in the UK, US, NZ and Australia. Having founded The Alternative Board Queensland just over two years ago, Claire now harnesses the skills she accumulated while in the corporate world and applies them to leading and growing businesses in Queensland. She finds nothing more satisfying than coaching and supporting other business owners, to build successful businesses whist also achieving their own personal goals.
David Byrnes
David is a highly experienced senior executive, board member and business owner with a background across multiple industry sectors including building construction, agriculture, hospitality, recruitment and labour hire and transport & logistics.
David's business background has seen him work in all parts of Australia, as well as overseas in South Africa, Hong Kong, Singapore and New Zealand. Having owned and operated his own successful businesses, David's breadth and depth of experience provides him with an excellent understanding of the challenges his clients are
facing. This knowledge base and empathy for his clients enables him to help them tackle those issues effectively.

A key driver for David is to be able to share his knowledge and experience with other business owners to ensure their ventures are systemically sound and profitable. He considers private enterprise to be the backbone of any economy and that it is a social imperative for those businesses to succeed. He enoys helping his clients grow and create employment opportunities and seeing hard working business owners achieve their welldeserved dreams.