Event Information
Location
Maud Gallery
6 Maud Street
Newstead, Queensland
Australia
Refund policy
Refunds up to 1 day before event
Description
The CONCERTINA fold is emerging as a major book format in the photobook genre. The ability for the book to be viewed as a codex is secondary to its ability to be a performative object for presentation and reading.
The photobook DUO Doug Spowart+Victoria Cooper will present a 'Show & Tell' of this exciting photobook form.
The concertina book can be created as a DIY project using desktop publishing equipment and certain – usually A3+ inkjet printers.
We have a significant practice in the utilisation of the CONCERTINA Fold in our artists' book and photobook practice. Our concertina photobooks have been shortlisted in numerous book awards and are held in the rare book collections in the National Library, the State Libraries of Queensland and Victoria and Artspace Mackay.
In this presentation we will discuss:
Design opportunities and challenges
Working in programs like Adobe Photoshop to make the book
Issues of layout and design that help in the production process
Papers and tools for making concertina books
Paper handling and inkjet printing
Folding and finishing of books
Our 'Show&Tell' will be illustrated by many examples of the concertina book from our collection
Fee: $50 – limited to 12 participants
.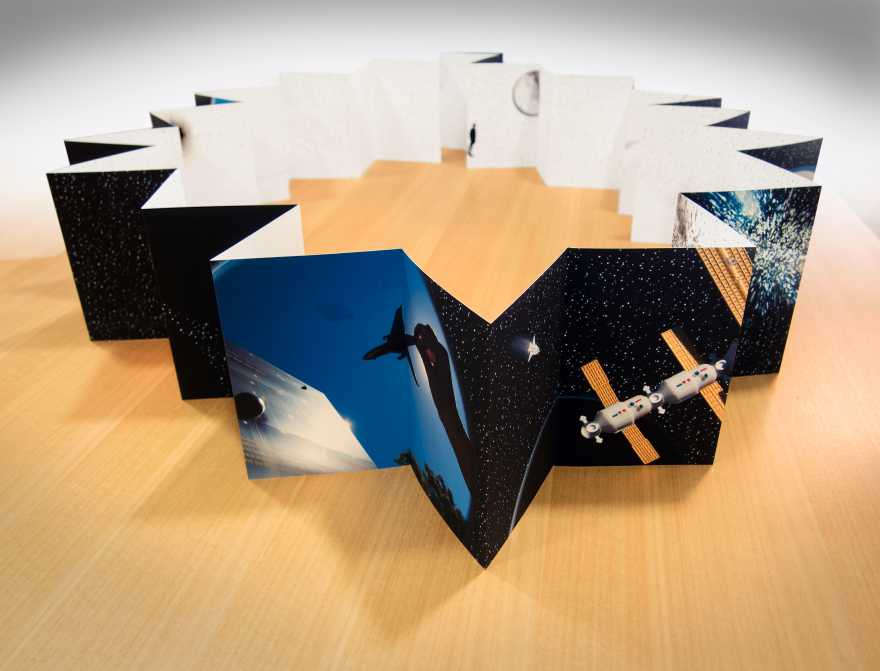 The photobook by COOPER+SPOWART – "You are here...' The book was a finalist in the 2017 Vienna Photobook of the Year.
Date and time
Location
Maud Gallery
6 Maud Street
Newstead, Queensland
Australia
Refund policy
Refunds up to 1 day before event