Exhibitions Opening: Nikulinsky Naturally + Sculptural Silver + The Artist...
Description
Join us for the launch of our 2019 Season 2 program featuring three new exhibitions:
Philip Noakes: Sculptural Silver + Nikulinsky Naturally + The Artist and Her Work
Opening Night:
Friday 24 May, 6 - 8PM, Lawrence Wilson Art Gallery
Refreshments will be served.
Enquiries: P: +61 8 6488 3707 or lwag@uwa.edu.au
---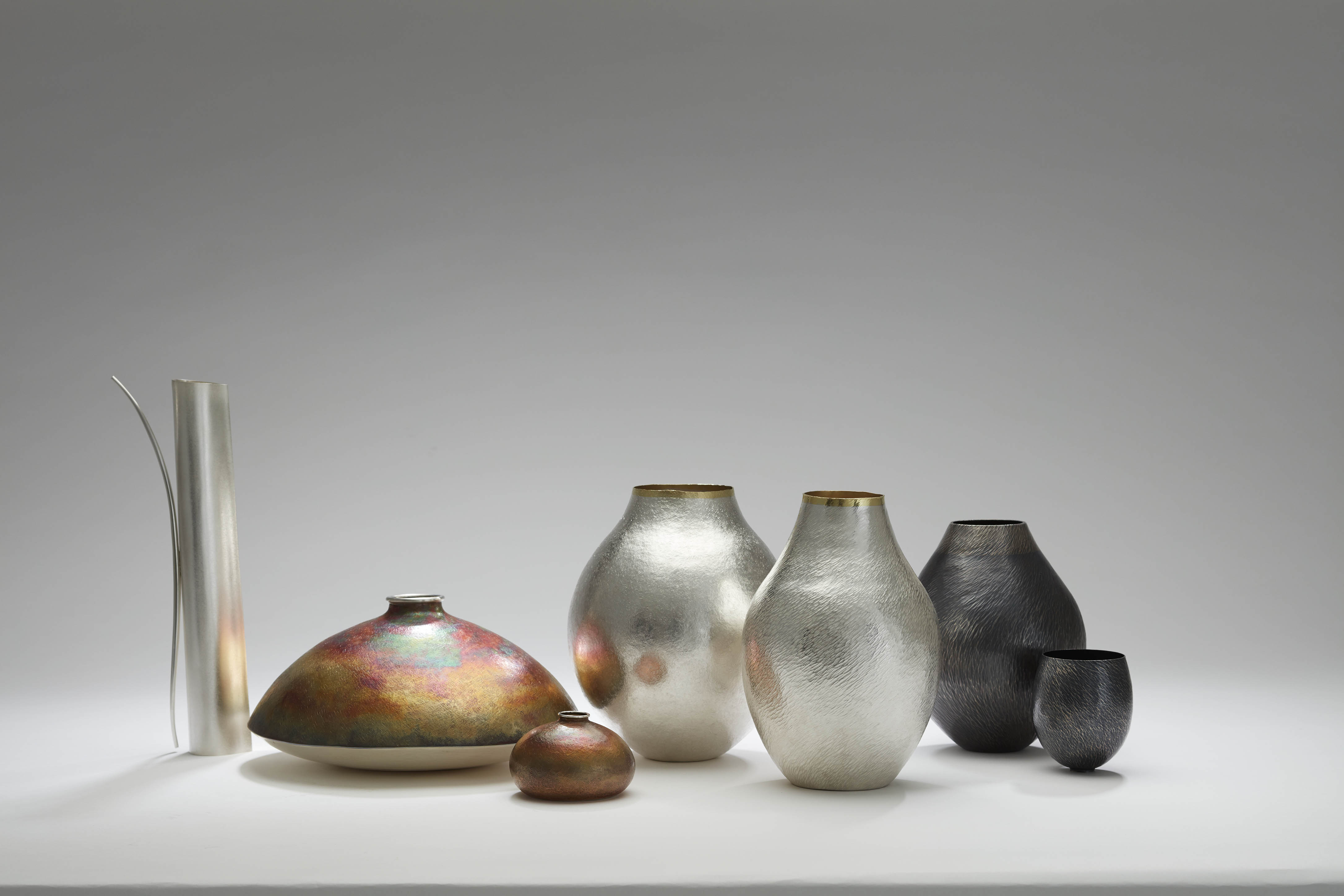 Philip Noakes: Sculptural Silver
25 May - 17 August 2019
Philip Noakes, one of the foremost silversmiths working and teaching in Australia, has dedicated much of the past few years to his passion for silversmithing. Focusing on form and enlivening his work with textures created by hammering, engraving and filing, he has produced a magnificent and varied collection of new hollowware and sculptural objects together with a small collection of jewellery reflecting the hollow forms.
This elegant body of work includes over 50 new vessels in sterling silver, Britannia silver, fine silver, heat flamed copper and various carat gold is the largest hollowware exhibition in Western Australia since the 1970s.
Philip Noakes: Sculptural Silver is supported by the Department of Local Government, Sport and Cultural Industries
Image: Philip Noakes, Group image of vessels completed in 2018 featuring Satin, Crystal and Ocean Currents Series. Courtesy of the artist. Photographed by Robert Frith.
---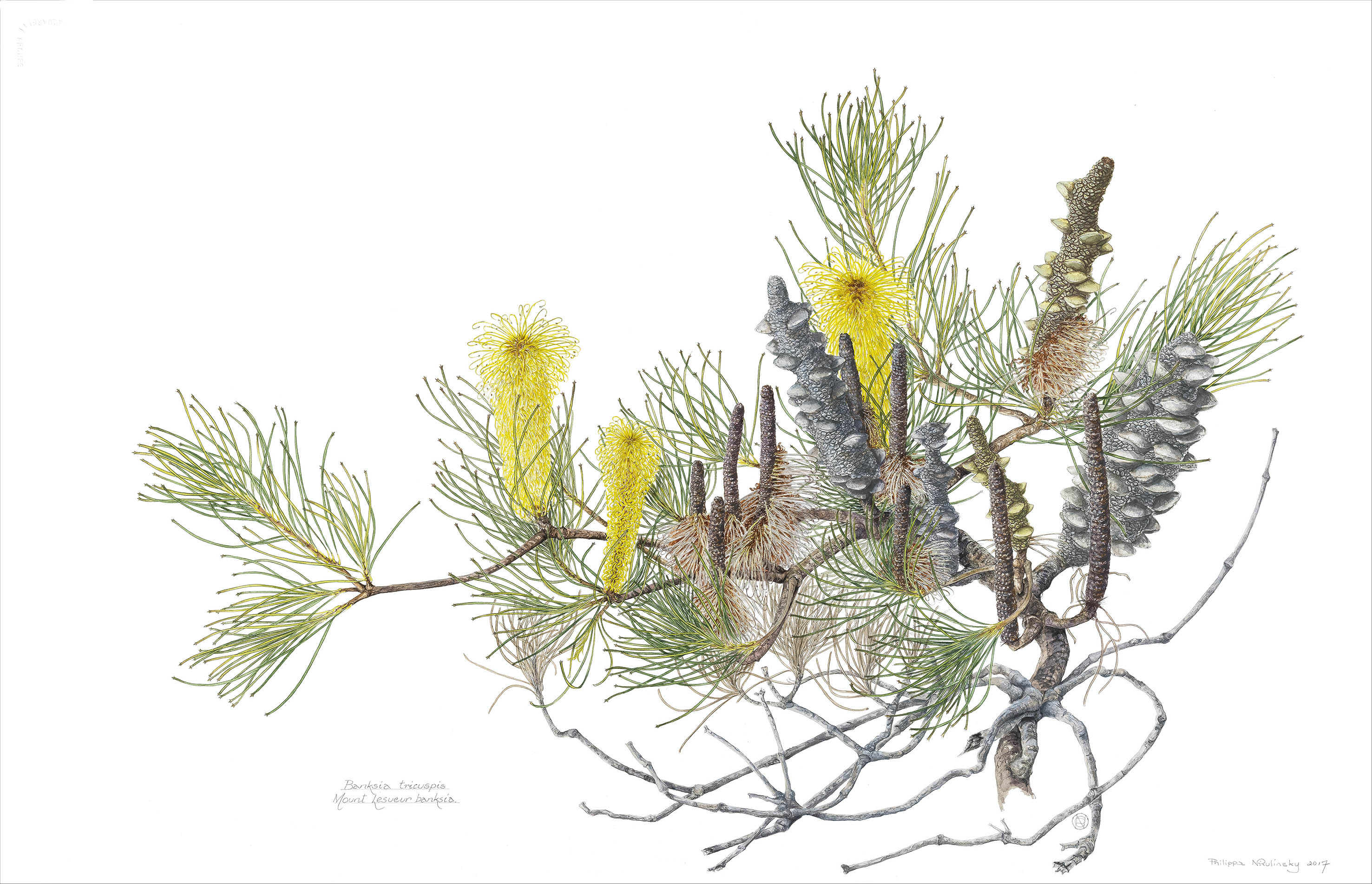 Nikulinsky Naturally
25 May - 17 August 2019
Philippa Nikulinsky AM is a Perth-based, internationally recognised botanical and wildlife artist. Nikulinsky Naturally is a survey of her work from the 1970s to the present which provides a perspective on the unique qualities of her practice - focusing on the evolution of her working methodology and exploring the ways in which she continues to interrogate the botanical riches of the Western Australian landscape.
Image: Philippa Nikulinsky, Banksia tricuspis, 2017, watercolour, pencil & gouache on Arches hot press paper, 68 x 100cm.
---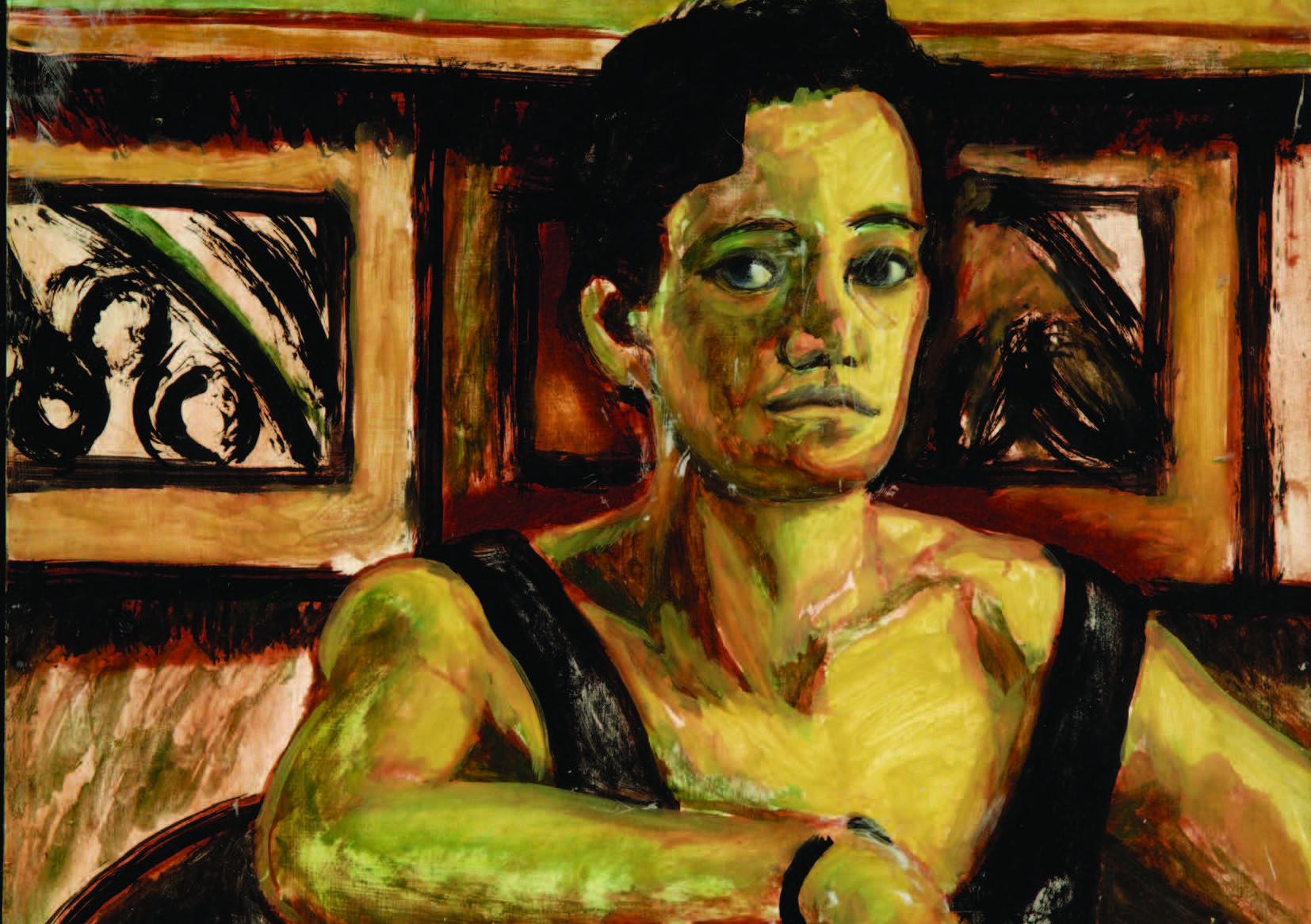 The Artist and Her Work
25 May — 7 December 2019
Lady Sheila Cruthers took an immediate shine to women's self-portraiture when she began collecting art in the mid-1970s.
This interest expanded into a collection strategy she referred to as 'the artist and her work' – Lady Cruthers would collect an artist's work in addition to a self-portrait, with the two works often hung side by side in the family home. Now housed at the University of Western Australia, the Cruthers Collection of Women's Art holds over 100 self-portraits, many collected as a result of this strategy.
The Artist and Her Work utilises this unusual juxtaposition to showcase the breadth and depth of women's art practice, replicating the dense and vibrant hanging style of the collection's original domestic context.
Pairs of works will be exchanged throughout the exhibition period to create a dynamic collection showcase that will reward repeated viewing.
Image: Tania Ferrier, Self Portrait, 1985, oil on board, 41.5 x 54.5cm, CCWA 625. Cruthers Collection of Women's Art, The University of Western Australia. Courtesy the artist.