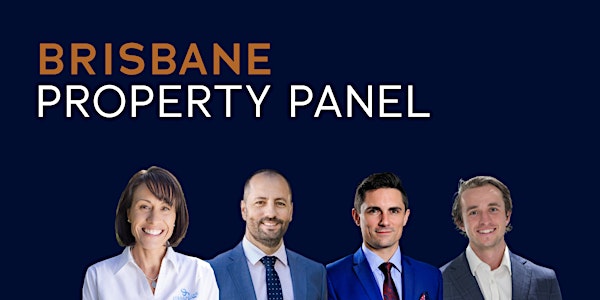 Exhausted by the property crisis headlines?
Location
Antica Pizzeria
70 Kedron Brook Road
Wilston, QLD 4051
Australia
TRUTH. CONFIDENCE. KNOWLEDGE. Exhausted by the property crisis headlines?
About this event
We would like to invite you to our exclusive event with some of Brisbane's most knowledgeable local property experts.
You will have the opportunity to listen to our panel discuss the current uncertainty in the Brisbane property market and understand if now is the right time to buy, sell or sit tight and do nothing.
Come along with your questions for our panel who have the experience and knowledge to help you understand the transitioning market.
FREE Event - Places are limited so book your seat NOW!
Expert Panel on the night
Melinda Jennison - Melinda leads the Streamline Property Buyers team specialising in helping their clients understand the importance of Property Investment Strategy and providing market research to drive your buying decisions.
Alistair Macmillan - The Principal of Ray White Wilston and has just entered his 20th year in real estate, having also lived and worked in Wilston for over two decades. Alistair distinguishes himself from his peers and competitors by a combination of local knowledge, authenticity, and willingness to go above and beyond for his clients.
Mark Trayner - With 19 years experience in property, business and corporate finance, prior to co-founding STAC Capital in 2017, Mark held senior management roles in Macquarie Bank, NAB and private property development finance.
Jonathan Bell - Working in the real estate industry since the age of 16 has fostered Jonathan's strong passion for property. Coupled with his natural ambition and unrelenting drive for success, Jonathan Bell is proud to be Managing Director of Bell Estate Agents, South East Queensland's fastest growing property management company.
- -
If you are unable to attend our event on the night, please click the link below to head to our page and register your details and we will email you a recording of the event.
https://www.streamlineproperty.com.au/brisbanepropertypanel/