Executive Assistant High Performance Masterclass

Tuesday, 13 March 2018 at 9:00 am
Event Details

Today, the expectations upon you as an Executive Assistant are much greater than they have ever been. With the increasing scope of your role, it has never been more critical for you to build your Personal Leadership skills.
Each day you deal with increasing workload and resource constraints, strive to improve productivity, build winning teams with co-workers and management and maximise your own value to the organisation. Apart from the regular duties, you often have to work with difficult people, resolve conflict, delegate, take charge and meet the expectations' multiple bosses'.
This workshop is designed to help you take charge without the benefit of authority, embrace wider responsibility, and succeed in an increasingly complex role. Emphasising introspection and personal discovery this program enables you to fulfil and expand your emerging leadership potential.
Participants return to their organisation with a better understanding of their leadership strengths, improved personal management skills, and a broader outlook on business issues. Organisations benefit by deepening their talent pool and capitalising on the benefits of developing cross-functional responsibility within the Executive Assistant role.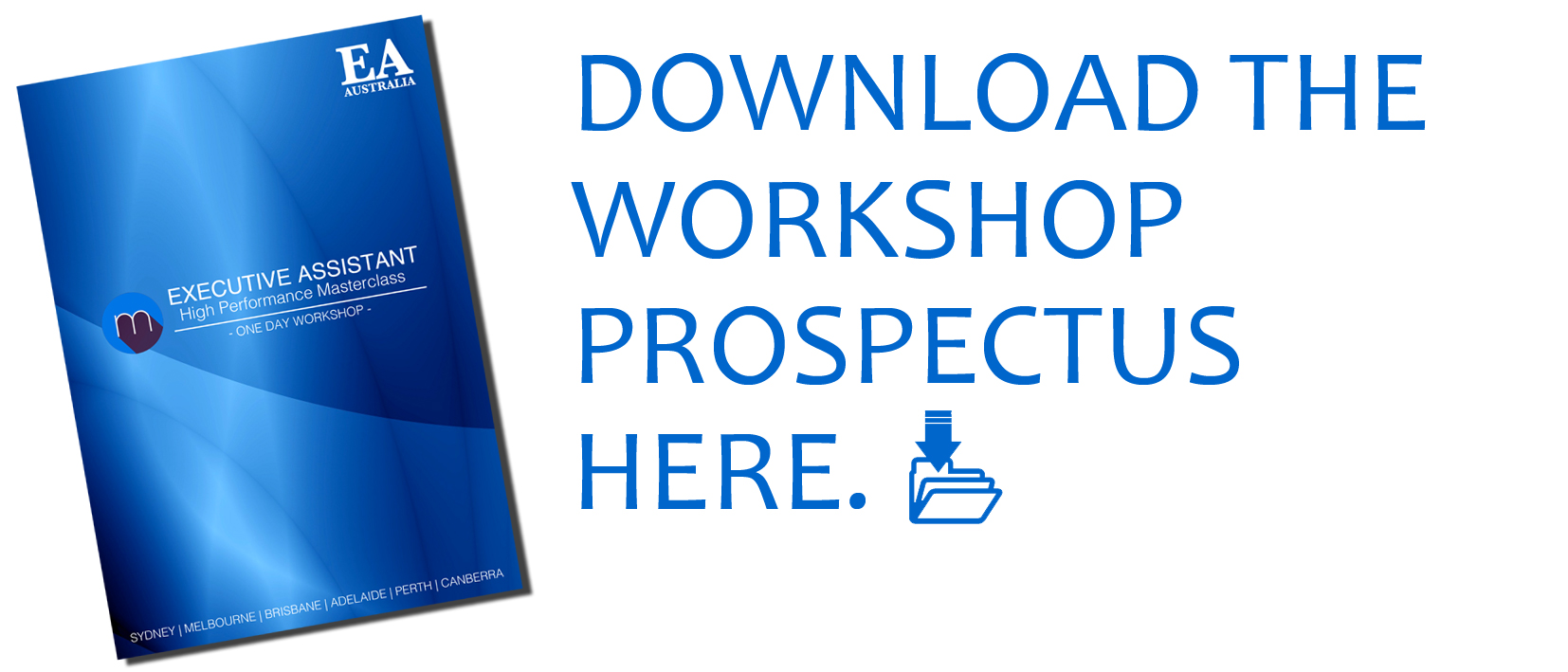 For more information please visit EA Australia at:
Web www.eaaust.com.au
Phone (02) 8091 2080

---


When & Where
SYDNEY | MELBOURNE | BRISBANE | PERTH | ADELAIDE

Australia

Tuesday, 13 March 2018 at 9:00 am
Add to my calendar
Organiser
Welcome to the home of EA Australia on Eventbrite
---
Lots of companies out there will offer training for the Executive Assistant, yet very few develop their product with the Executive Assistant as the start and end point for this training. But that is exactly what we do at EA Australia – you are the reason we are here.
We produce programs that are built around the needs and challenges of the EA, and help you evolve in this ever changing and increasingly complex role.
We don't do this alone. At EA Australia we partner with an amazing team of subject experts, to research and craft programs that are something different – delivering to you an experience that is challenging and creates change.
We love what we do!
Because we are trainers, we use training as a means of enabling each person, especially women, to develop themselves further, benefiting the individual, their employer, family and community.
In 2017 we have pushed our programs even further, they are challenging and fresh and respect the complexity and importance of your role. Delivered by our amazing facilitators, it is going to be an exciting year. View the 2017 course schedule here.