Excellence through Mind-Brain Development - the Secrets of World-Class Perf...
Description

Peak performance researchers,

Dr. Harald Harung and Dr. Fred Travis

, have uncovered the key active ingredient in peak performance—mind-brain development. They found an integrated state of brain functioning to be a common neurophysiological signature in world-class athletes, CEOs, and musicians they have studied.
Assoc Prof Harung has been invited to visit Australia to speak to leaders in business, sports, education, the arts and the community in Melbourne and Sydney about his ground breaking research and his book Excellence through Mind Brain Development - the Secrets of World-Class Performers.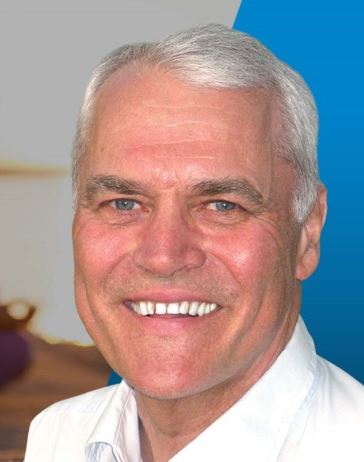 Dr Harung has been studing world class performance in sports people, business leaders, the arts and education for 30 years. A recent collaboration with Neuroscientist Dr Fred Travis identified high brain integration as the common characteristic of world class performances - and that it was possible to develop this high Mind-Brain integration through Transcendence.
For articles in Forbes etc see: Media Articles
Dr Harung holds a PhD from the University of Manchester and for many years has been lecturing to classes of up to 500 students at the Oslo and Akershus University of Applied Sciences in Norway.
Dr Harung's research has been published in leading psychology, business performance and sport science publications around the globe. He has worked with the Academy of Management, the European Institute for Advanced Studies in Management, the Finnish Marketing Association, the Indian Institute of Management, Olympiatoppen ( Norwegian National Olympic Training Centre) , the University of Wales and the World Productivity Congress ( Stockholm, Scotland, and Turkey).
Dr Harung has also run seminars with leading corporations including Manpower, PricewaterhouseCoopers, Amoco, Den Norshe Bank, Ericsson, Norsk Hydro, Santa Maria, Telnor, Toyota & Zerox.
Don't miss this opportunity to meet one of the world's leading authorities on mind-brain development and how it unlocks peak performance.
Assoc Prof Harung will also be speaking in Sydney on Friday 27th October at 12.30pm at Cochlear, Macquarie University.
For more information contact Dr Lawrence Clarke 03 94623661
'This book reveals the ultimate secret to success in every field - integrated brain functioning. If you want to know how to be the very best you can be, then read this book' - David Lynch, filmmaker