Description
Become The Best You - Happy, Strong and Opulent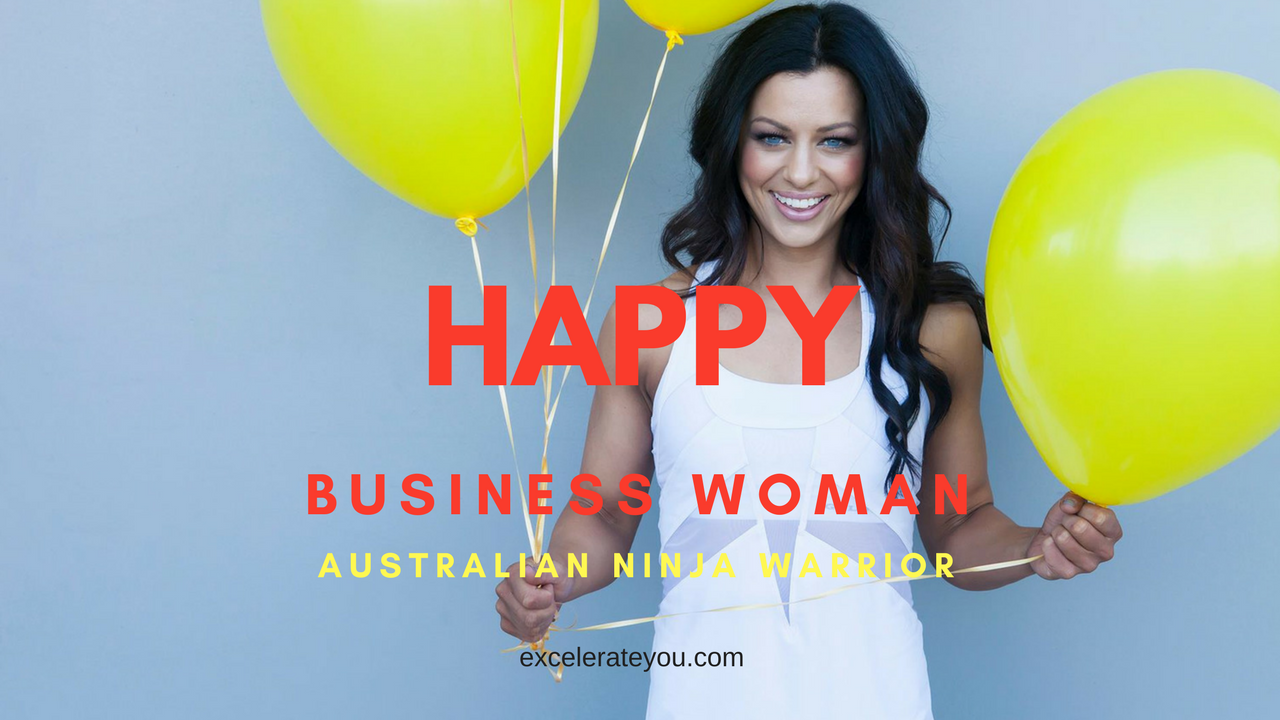 ---
Mental Strength and Confidence of a Warrior
Communication Skills of a Business Master
Become a Closer - Master the art of Sales

Learn sacred confidential vedic practices to mind mastery - overcome anxiety and restelessness

Cleanse your mind, body and soul. Become fearless with the mindset of a warrior


Sydney Australia, 26 September 2018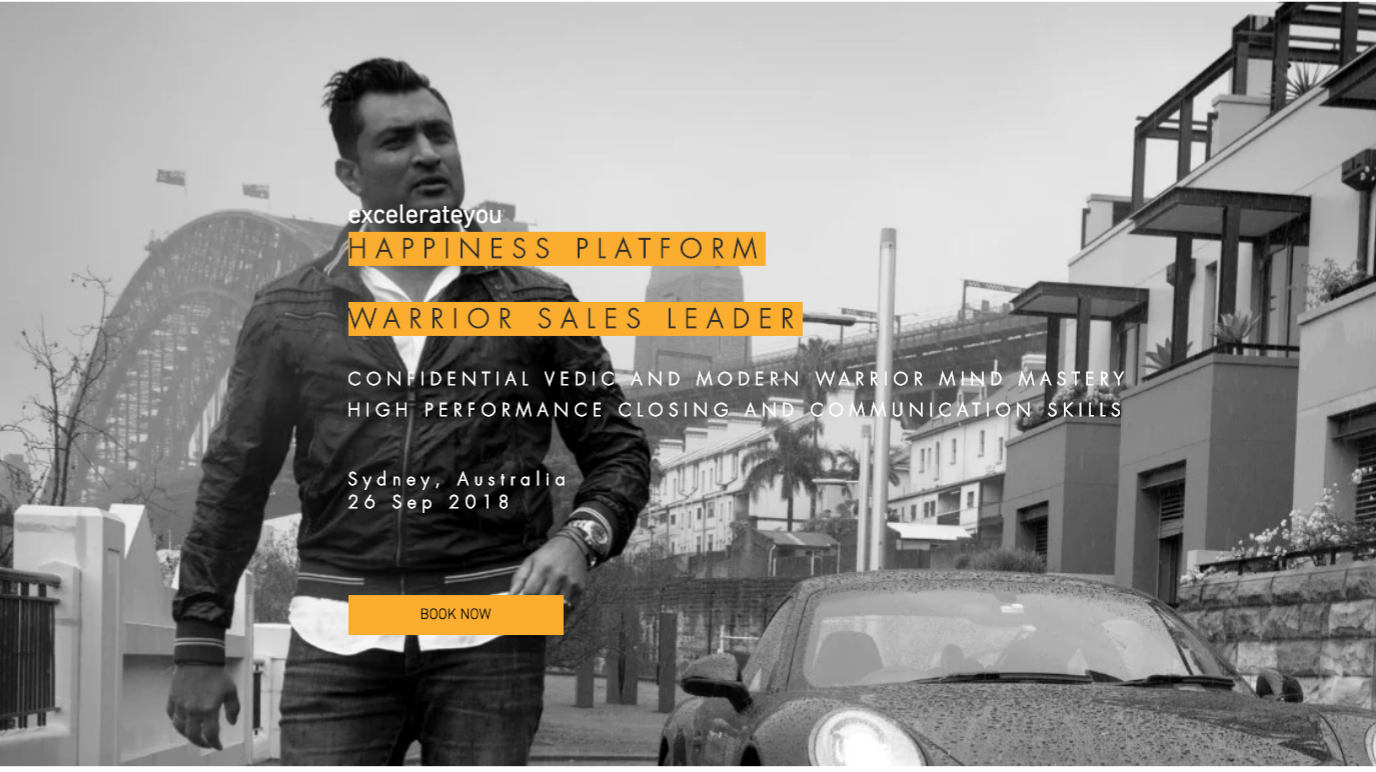 ---
BECOME THE BEST YOU
Can you imagine what life will look like for you as a more confident, happier you?
Excelerateyou 2018 will give you all you need to uncover the best version of you. Did you ever think you are better? You are. Do you want to be happier and more successful. You can. On this day, you will build strength of mind through secret ancient yogic and modern commando mind mastery techniques. You will gain skills to receive more 'yes' to your proposals and presentations than ever before.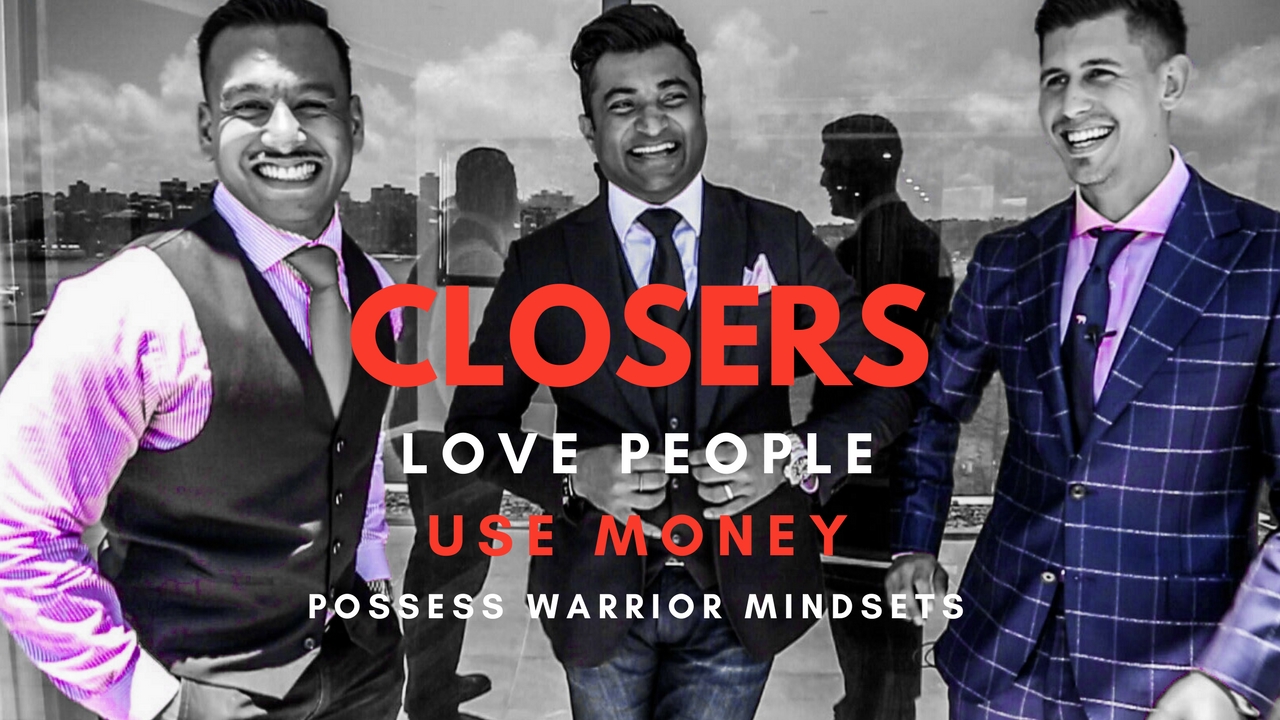 ---
SPEAKER BIO
Excelerateyou 2018 brings business, sports, and millitary master minds to transform your performance mindset, and deliver you with the ability to find true happiness and the skills to prosper.
Roh Singh is a Fortune 500 transformation expert and founder of the Happiness Platform - a set of confidential tools to boost your mind with peace and warrior like courage. Fear and anxiety leave you. Roh's upcoming book Rise Warrior Rise captures the essense of sacred vedic priniciples that you will have an opportunity to make your own. Roh is a modern business leader who has led million dollar companies to billion dollars internationally. He has a knack of being a visionary who gets everyone around him to become their best selves. You will achieve more from life than you have ever imagined. Supporting him are the best in building champions. Refer to videos at excelerateyou.com for more information, testimonials, and run sheet. Be quick to own the rest of your life.
Mike Goodwin - Spartan Race Managing Director -
"You will not meet another Roh Singh in your life. He is blessed with an ability to enter an environment and make an immediate impact... he is able to teach you to assess the opportunity, sell internally to amass the required resources, and see the job through to fruition"
Check out video testiomonials of champions on the impact of excelerateyou at www.excelerateyou.com


---

RUN SHEET
Your day will start with Australian ex Special Forces Commando who will get your to experience the secrets of battle hardened warriors so you will set new heights in terms of what you are capable of.
The day will take you through the entire confidential principles of the Happiness Platform of the yogic masters, where you will learn the art of owning your mind, body and soul.
You will finish the day with secrets of the best sales masters so you too can learn to get people to say to you.
To live fully is to live as your best self. Book your seat at Excelerateyou 2018 now.
Get ready to literary lift off your seats, learn the secrets to bring your mind to total bliss and master the art of being the best you.
---
VENUE - SYDNEY 5 STAR EXPERIENCE
This day is all about the experience.
For more information visit www.excelerateyou.com or contact us at excel@excelerateyou.com or by phone in Sydney at +61 2 9799 0318.
---
BOOK NOW. LIMITED SEATS.
EARLY BIRD TICKETS SELLING FAST
---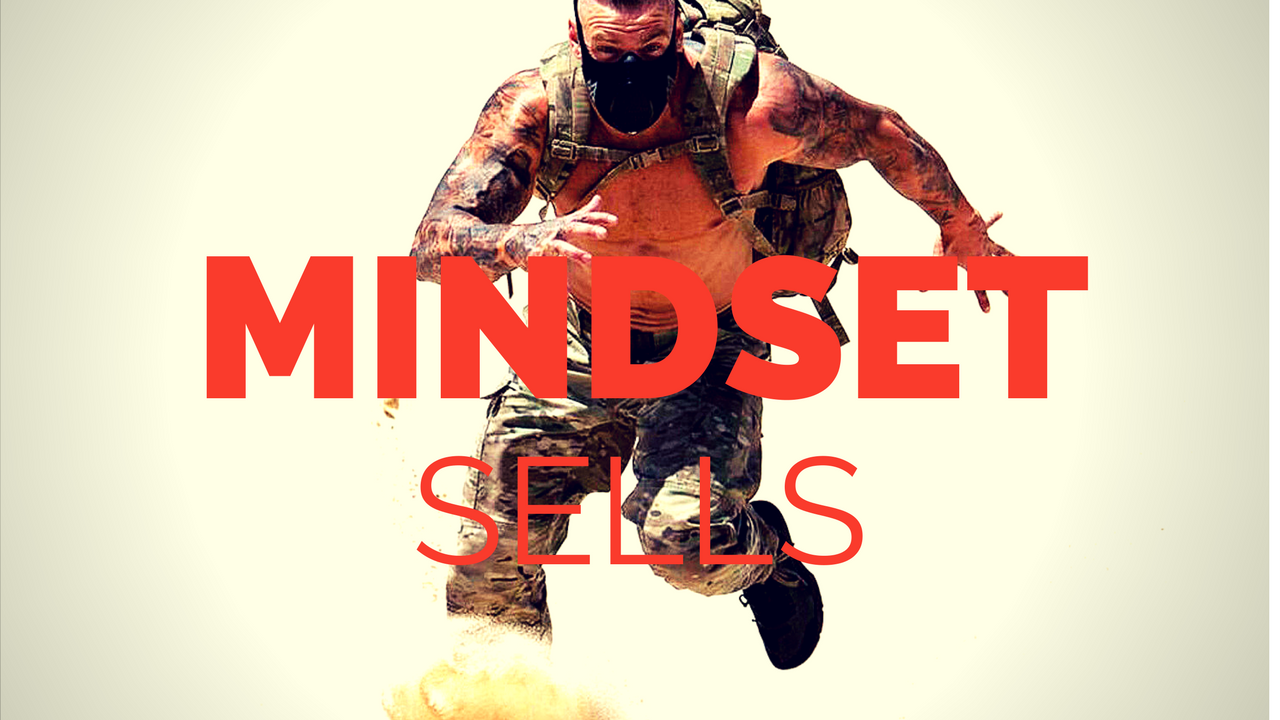 www.excelerateyou.com