Description
Microsoft Excel is one of the most powerful and important software applications ever made, used by millions of marketers, financiers, technologists and everyday users for anything from complex modelling to personal budgeting.
This intermediate course in Excel targets students with a basic knowledge of Excel, and covers a wide range of functionality, from the correct use of autofill to the creation of database-like tables. You will learn all there is to know about conditional formatting, charts, tables, and functions.
This course is perfect for anyone who looks to enhance their skills with Excel. If you have been working with Excel for a while and want to increase your knowledge of the above mentioned, then this is a perfect class to start. By the end of this class, you will be flying through sheets with large amounts of data, perform advanced functionalities and ultimately save yourself hours of work.
We will cover the following content in the workshop:
View window

Data sorting

Autofill

Relative and absolute variance

Conditional formatting

Functions (SUMIFS, COUNTIFS, text functions, date and time functions and more)

Named cells and ranges

Tables

Charts

Export, import and print different file formats

Pivot tables
This workshop will be hands-on and practical, with in-class exercises for each section covered.
FAQs
When and where are the workshops held?
The workshop is on Saturday 17th December, 10:30am to 3pm at Meeting Room 4A at the State Library of Queensland. There will be a 10 minute break every hour (in total a 30 minute break) so that you can eat lunch or stretch your legs.
What are the prerequisites?
You should be familiar with the following Excel concepts:
Basic cell formatting
Understand how to write and edit formulas and enter data
Understand the concept of cell ranges
Basic maths calculations and order of operations
Do I need a PC?
We do recommend bringing a PC for the workshop. Mac users are also welcome but please keep in mind that certain shortcuts and functionalities will be different for the Mac version. We will go through both versions but will be instructing from a PC version of Excel.
Which version of Excel will you use?
We wil be using Microsoft Excel 2013 and above version. Please have this pre-installed before the class.
Who are my instructors?
We care very much about your experience in workshops and select very high quality, experienced instructors. To make the class the most engaging as it can be, we have capped the class size at a 1 to 5 instructor to student ratio.
You can read about your lead instructor for this workshop, Sebastian,
here
.
What do your students say about Code Change workshops?
One of our students, Elizabeth has said:
"What a great concept - actually putting together coding instruction with a real life application in one short session. I had a fantastic time and enjoyed the team's enthusiasm and knowledge."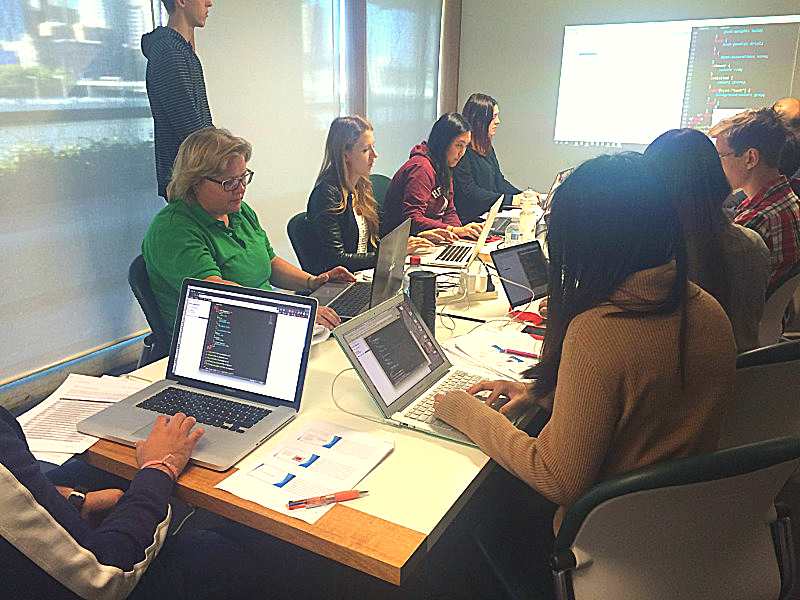 Any other questions? Please contact us at info@codechange.com.au