Sales Have Ended
Ticket sales have ended
Congratulations on invested in some time for yourself. Please if you have any further questions please find me on facebook espavotherapies , or kardy_coll@hotmail.com Ph 0415328378 Kardina Collins
Sales Have Ended
Ticket sales have ended
Congratulations on invested in some time for yourself. Please if you have any further questions please find me on facebook espavotherapies , or kardy_coll@hotmail.com Ph 0415328378 Kardina Collins
A day created for woman to stop, take a breathe, and reconnect within. Find space for healing, release and much needed laughter.
About this event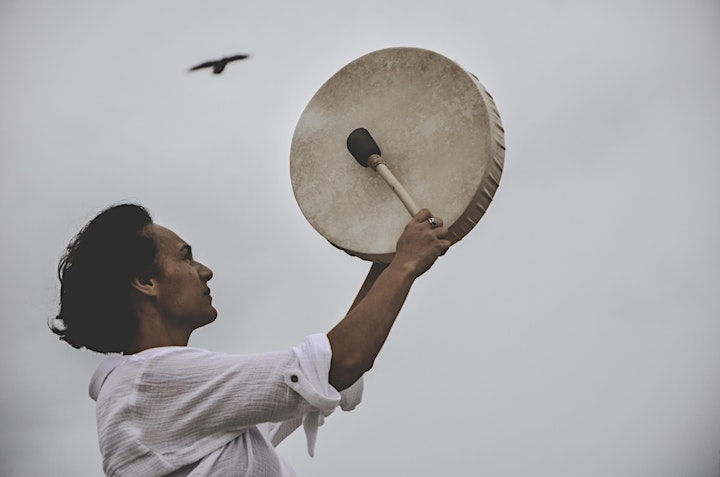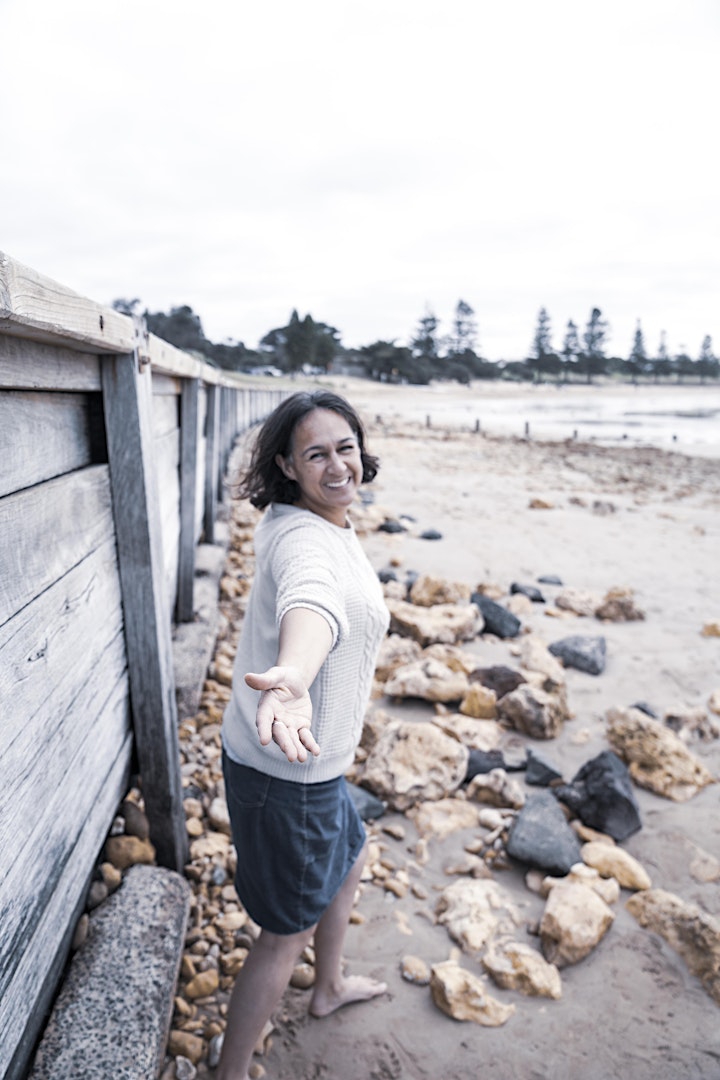 AIM
To take you on a journey of fun, learning and discovery, in a way that opens you to releasing and healing. To help you access and remember your true magnificence of all you are.
This will be done by journey of sound, movement , creativity, and inner contemplation to come to a deeper awareness of aspects of yourself, allowing you to access and release all that no longer serves you in this moment.
A great place to begin if you are, like many, feeling the need for change and growth. Or a fantastic way to continue your spiritual path to deepen your connection.
Kardina Collins
With her openness, empathy, and a sense of fun, Kardina creates a space where woman feel safe enough to finally be vulnerable, open, and release any patterns, programmed beliefs that keep them stuck from creating the life they wish to achieve. With over 20 years years on her own spiritual path she now utilises these skills to bring to a group setting, amplifying the power of this work.
Through expression of dance
Dance has been describe as a conduit of trance, spiritual force, pleasure, expression, performance and interaction. For Kardina, discovering this was her natural state of meditation, and experiencing the power and energy that can be opened was enlightening and exhilarating.
She will use her own experiences and love of dance to take you through different movement and styles to loosen up both body and mind. With different beats and rhythms, learn to move in a new, more liberating way, finding freedom, and acceptance for self. In turn creating flow, alignment, and connectedness.
Scared Journey
Kardina will guide you on this inner introspection*, with use of her voice, sound and drum, offering the potential for you to create profound change. What ever your experience will be perfect for you.
Within us, whether it be in our physical form, or energetic body, we carry much baggage. Often we are unaware of it. Other times we work at suppressing it. It could be through the use of caffeine, alcohol, drugs , tv etc, the list goes on. We use these things as a means not to feel. Maybe we forget. However our sub conscious mind does not forget, and runs our daily life from this vantage point of trauma, anger, sadness and so on. This journey will give you an opportunity to slow down and go inward.
*introspection: the examination or observation of ones's own mental and emotional processes.
Journey Practitioner, Trained in Past Life and Soul Regression, Reiki, Theta Healing, Certificate in basic Hypnosis, also attended courses of Doreen Virtue, Sonia Choquette, Lisa Williams, and Tony Stockwell and more
fb: https://www.facebook.com/espavotherapies
Instagram . https://www.instagram.com/espavotherapies/?hl=en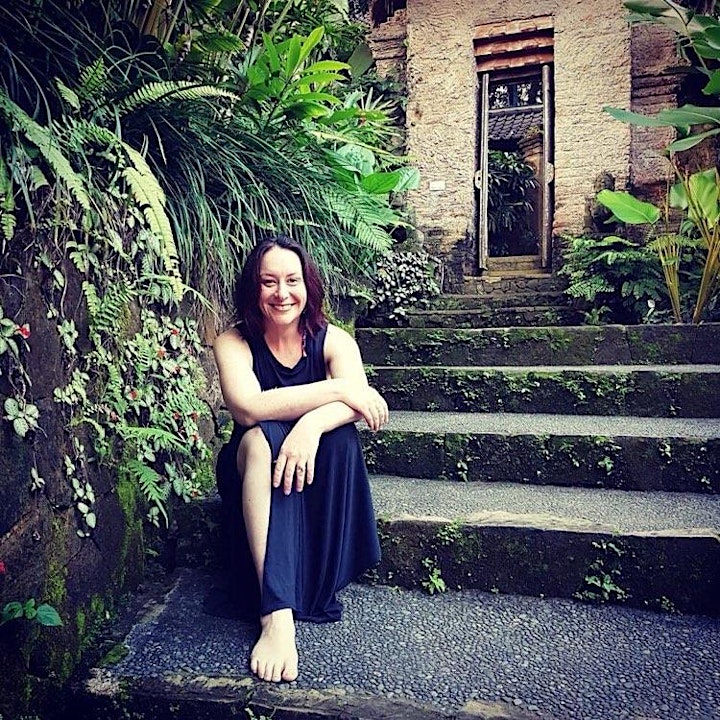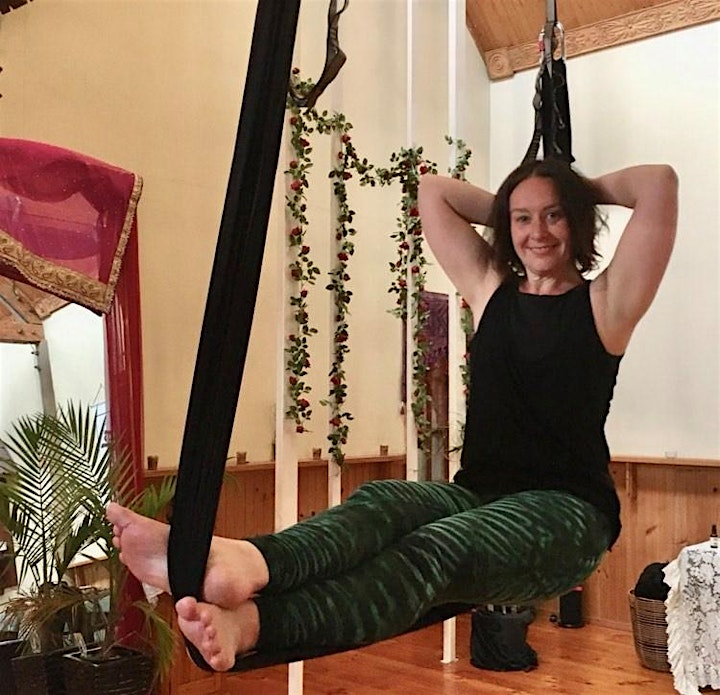 MISTY BARTH
Misty has facilitated many workshops and taught an extensive range of modalities over the past 10 years. Her passion is to share knowledge and tools that help guide people in their soul journey, particularly when healing from trauma. Misty has an extremely supportive and encouraging teaching style that helps participants in her workshops feel at ease and comfortable.
YOGA MOVEMENT AND RELEASE
Misty will guide you through a gentle yoga flow to help shift energy and raise your vibration. She is currently working for Ocean Air Yoga as an Aerial Yoga instructor, and has had 15 years of yoga experience. Having a Diploma in Remedial Massage also provides a deeper knowledge of anatomy, body function and movement.
This class will gently guide you through a sequence of movements, designed to open the heart space, calm the mind and move stagnant energy within the body.
MANDALA's FOR MINDFULNESS
In Sanskrit, mandala means "circle" – a sacred circle embodying a container for the essence within. In Buddhism, the mandala's purpose is to help transform ordinary minds into enlightened ones and to assist with healing. There are a myriad of other cultures they can also be found in.
The process of creating a Mandala is a form of meditation in itself, helping quieten the mind and be in the present moment. An effective tool to facilitate mindfulness.
Misty has taught many Mandala drawing workshops over the years and enjoys teaching participants this sacred modality to empower people with a mindfulness tool, whilst also connecting with the universal energy and expressing inner creativity. Each artwork becomes a unique piece that simply unfolds and expands from a single point of centre.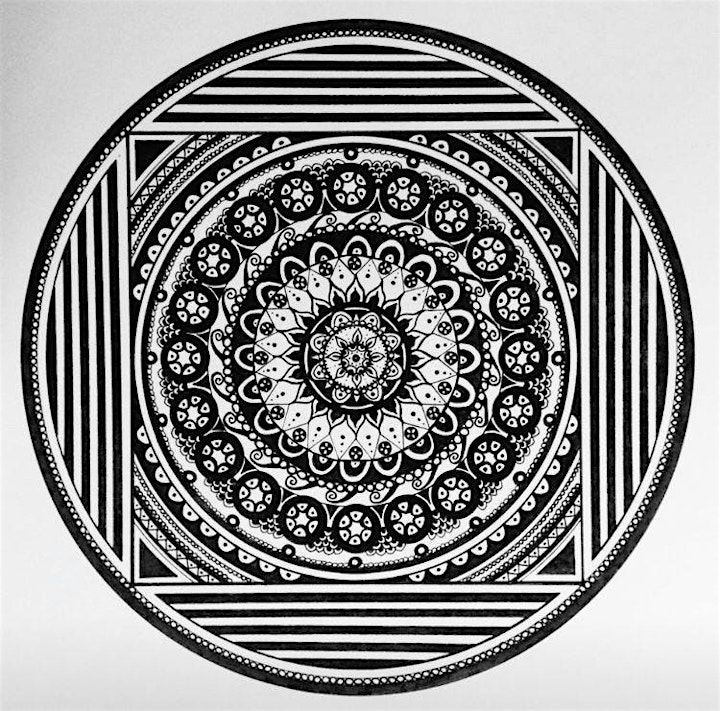 Kardina and Misty are excited! and looking forward to co-creating in this wonderful sharing and moulding of energies.
Book early, as this will be a popular retreat, and greatly needed for many.
Tickets non refundable. However you may transfer to a friend.
Please bring
-Yoga mat or something comfortable to lay on
-Pillow and or cushion for head and legs
-Blanket optional
-Journal or pen if you want to write any self reflection
-Light lunch (Fruit will be provided for for light morning snack)
-Bottle of water
-please wear comfortable clothes suitable for movement and climate of the day (usually changeable)
In the event of a Covid lockdown the retreat will be either cancelled or post phoned. In either event a refund would be given.
Please check in on the facebook event page as things may be added or changed.