About this event
Everyman Gatherings are a great opportunity to meet and enjoy the company of other blokes who are up for being real, dropping the bravado and experiencing the gift of each other's presence.
This event is co-created by every man who attends. Attendees are encouraged to contribute workshops (anyone is free to offer a workshop), laughs, music, heart sharing, and food. Minimal structure is provided by the organisers.
Bring your authentic self: We welcome all men in whatever stage of life they find themselves – victorious, broken, striving, lost, happy, sad, gay, straight, married, single, Christian, Hindu, Muslim, Atheist. Everyman is welcome however and whoever he is. All we ask is that you bring courtesy and respect for yourself and others and openness to new perspectives.
Everyman is drug and alcohol free. Everyman does not allow children or pets.
Everyman welcomes all:
Religions
Races
Male Gender identities
Cultures
Ages 18+
Camp Eureka offers hut accommodation (mattresses only) as well as camping areas. There are showers, toilets, kitchen, dining room, fires, etc. Crockery, cutlery, fridges and excellent cooking facilities are available.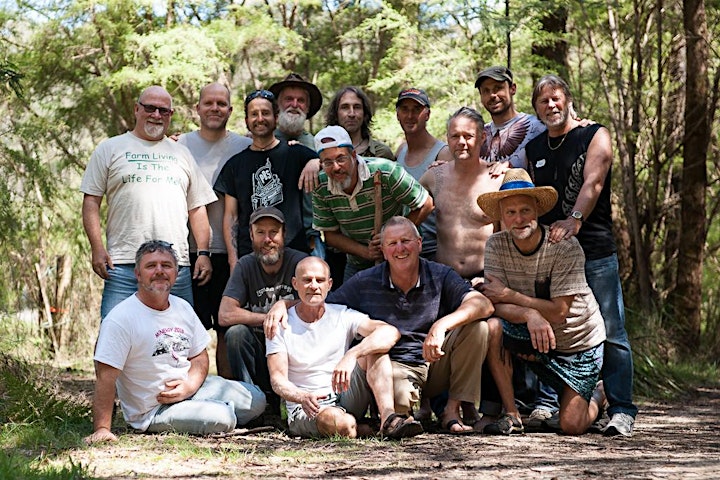 Men's Wellbeing is a non-profit member-based Association incorporated in Queensland. Our mission is developing the wellbeing of men. We foster stronger male friendships, resilient relationships and happier communities through the men's groups we create and the weekend men's gatherings we run.