A unique day retreat that will nourish, inspire and teach you how to make small, simple, consistent changes to live a vibrantly healthy life
About this Event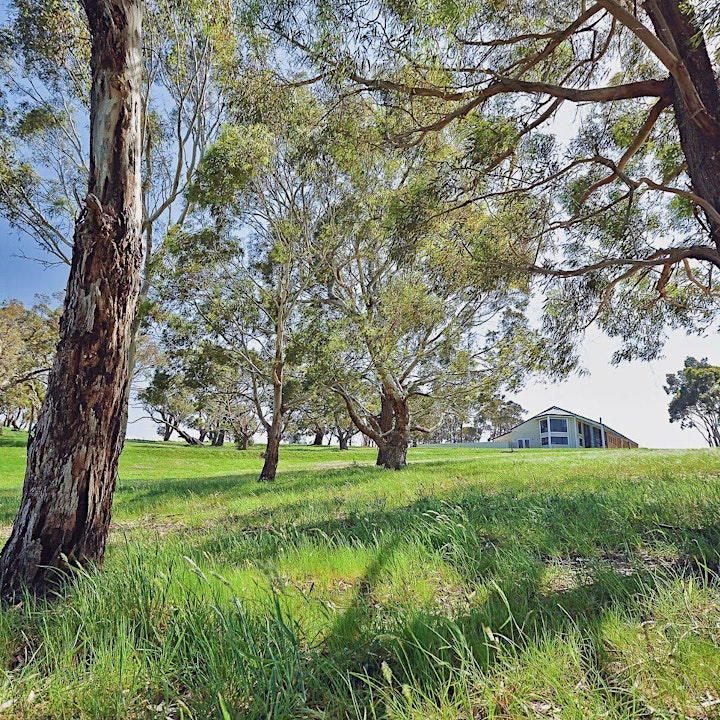 With sky-rocketing rates of infertility, cancer, diabetes, depression, auto-immune disorders, heart disease and obesity we are in the midst of a global health and crisis.
Add to this concern the global COVID-19 pandemic!
All of this highlights how important health is to our quality of life and overall wellbeing. One thing is clear: Your health needs to be a priority. Not just someday, but right now. Now, more than ever, it's time to optimise your immune system and invest in your health. Your greatest wealth.
Did you know?
There is a growing body of research linking the effects of a processed 'non-food' diet, exposure to environmental toxins, lack of physical movement, stress and poor lifestyle choices to many forms of immune compromise and dis-ease.
Solutions are rarely in the form of long term sustainable change but there are signs that our health model is shifting. Slowly but surely, a Health Revolution is happening. Integrative Nutrition health coaches are at the forefront of this transformation, leading the change.
Real long term healing and health is achieved by repeatedly practising basic simple daily disciplines. In fact, a 2012 study, published in the British Journal of General Practice, found that habit-formation advice, paired with a "small changes" approach led to high success rates. The key when creating a daily routine is to take small steps so the routine becomes second nature. Over time daily disciplines become daily habits and take little thought to apply. Healthy diet and lifestyle habits can even be addictive!
If you have ever tried to transform your life in some way only to revert back to old habits, then this retreat is for you!
EVERY LITTLE DIFFERENCE retreats incorporate 'everything-in-one-day' - from creating goals and vision boards, yoga and meditation to how to grow food in your own backyard, paddock to plate cooking demo, latest research on the connection between your gut and your health, the effect of environmental toxins, gratitude circle, chakra healing and so much more!
This unique day retreat focuses on prevention and healing using evidence-based dietary and lifestyle changes. Our core philosophy is bio-individuality; a no one-size-fits-all approach to cleanse, nourish and balance.
LET US INTRODUCE OUR 9 PRESENTERS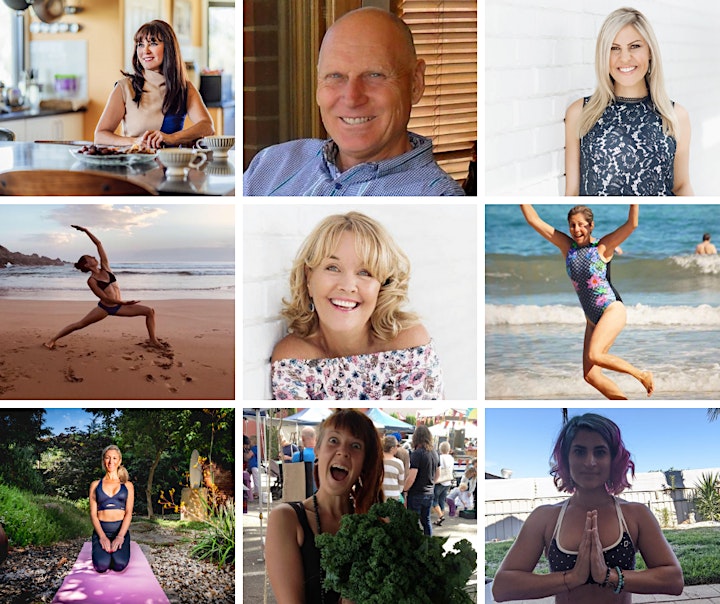 LOUISE MACARTNEY, Integrative Nutrition Health Coach and founder of Live Clean Collective, a community of wellness practitioners. Louise also has 30 years of experience in Nursing; including Midwifery, Child & Family Health and as a Lactation Consultant. She is a longstanding advocate for organic, toxin free, nutrition dense, sustainable living.
Every Little Difference Project
Goals and Vision Boards
The Gut / Immune / Skin / Brain / Hormone Connection
The Critical Role of the Microbiome in Health and Longevity.
How your Gut Bacteria May also Influence Sustainable Weight Loss
Fermented Foods - the Dysbiosis Debate
Deprivation V's Crowding Out
An individualised approach to wellness (Bio-Individuality)
Integrating Ancient Wisdom with Modern Medicine
Longevity secrets of The Blue Zones
LARISA VAKULINA, Multi-award-winning businesswoman. Entrepreneur. Cancer Survivor. Professional Healer and Barbara Brennan Science Practitioner. Owner of Askara.
Larisa forged her path as a Happiness Coach after observing the side effects of a fast-paced career while excelling as a business leader in the competitive export industry. While working on herself, Larisa discovered her own potential to heal, and a desire to guide others towards their true and happiest self on every level of being.
Everything is Possible - a Powerful Journey from Corporate to Cancer to Community
ROGER CARTHEW, founder of Vital Veggies, an Adelaide based service specialising in organic and biodynamic vegetable gardens.
How to Grow Food in Your Own Backyard
Why Remineralise Your Soil
Raised Garden Beds, Watering, Compost, Chook Houses....and so much more!
YASMIN WHITEHEAD from GUT FEELING. Gut Feeling is a family owned small business based at Starlight Springs Farm, Myponga. Siblings Sam and Yasmin transform local fruit and vegetables into delicious, high quality probiotic rich ferments and pickles.
Farm to Plate Demo - Rainbow Salad & Fermented Foods
DR AMANDA FOLEY, Exercise Physiologist, Health Coach
Amanda has 19 years experience working in both public and private health working as an accredited exercise physiologist. Amanda has completed a Bachelor of Applied Science, a Bachelor of Science with a Phd in Philosophy, and Level 3 certification in Health & Wellness coaching. Amanda is also the owner of The Light Clinic Adelaide, next generation in Pulsed Light technology to effectively remove hair permanently. She has always had a passion for helping others to live their best life.
In 2010 Amanda was introduced to the Live Clean Collective community. She applied their simple Live Clean, diet and lifestyle principles and in doing so achieved huge improvements in her health plus she was able to give her twins the best start in life!
Environmental toxins
Simple Ways to Detox your Body...and Home!
Clean Living on a Budget
GRETA FRENCH-KENNEDY, Exercise Physiologist, Women's health Empowerment Coach, Certified Yoga Teacher
Greta has 12 years experience working in the public health system as an accredited exercise physiologist helping people to manage and prevent chronic disease, injury, and disability.
Meditation / Yoga - A gentle Hatha restorative class suitable for all bodies, to connect you to your body, mind, and breath.
NADIA GRACE, Reiki Healer, Certified Yoga Teacher, Group Fitness Instructor, Teacher of Chakra
Chakras / Self Love / Affirmations - Nadia will share part of some energy healing exercises from her chakra healing workshop with a focus on healing the heart.
The Power of Gratitude and Community in a Disconnected World
NIKKI HIGGINS, Health Coach (Cert III in Fitness, Cert IV in Fitness and Cert IV Weight Management)
Having seen the corporate world and public sector from the inside and witnessing the struggle of individuals, teams and companies, Nikki knew there was a better way for the people around her to live and work. Over time, through these observations and relationships, Nikki has curated these life-learnings into the Three Pillars of Sustainable Health:
•Movement - to get the body energised;
•Mindfulness - to calm the mind and be present;
•Maintenance - to nourish the body throughout the day.
Nikki is living and breathing proof, these pillars are the key. Coming from ill health to the vibrant, energised being standing before you today.
GRISELDA NELSON, Reiki 1 & 2
No better person than gorgeous Griselda to close the day powerfully. Griselda inspires others to view life as miraculous as it is through dance, joy, freedom and spontaneity. You are in for a real treat that will leave you with goosebumps!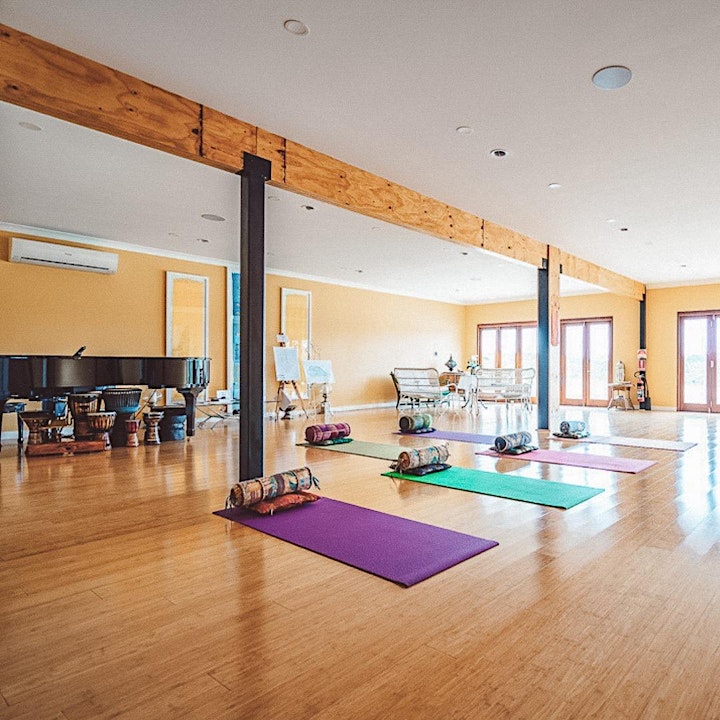 ALSO INCLUDED:
Spring water, herbal teas, healthy snacks and a delicious, nutrient-dense, high plant-based lunch will be provided.
Wellness Bag full of goodies valued at over $50 )
✔ 20 Page Lifestyle & Nutritional Guide Endorsed by a Clinical Nutritionist
✔ 12 'Steps to Better Health'
✔ Daily Discipline Guidelines to Establish Lifelong Healthy Habits
✔ Gut Healing Protocol
✔ Weight Management Protocol
✔ Health Coaching Resources & Handouts
✔ Private Every Little Difference Members Only Facebook community
Option to purchase our beautiful Eat Clean & Live Long high plant-based recipe Ebook with 80+ recipes free from dairy, gluten and refined sugar @ 50% off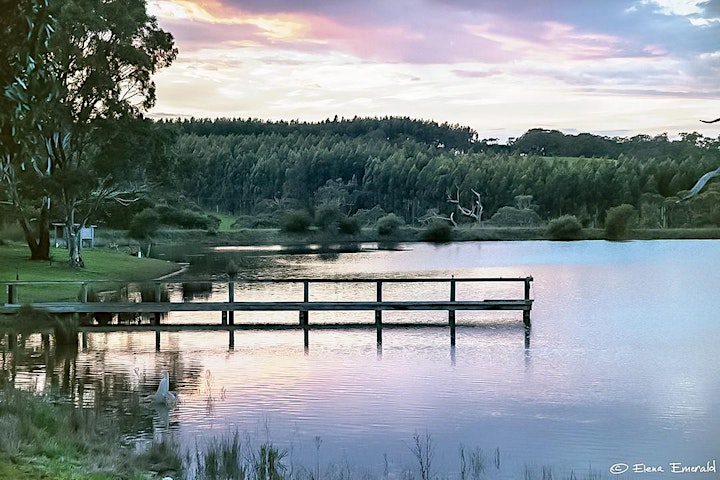 FAQs
Where can I contact the organiser with any questions?
Phone or text: Louise 0405925436
Do I have to bring my printed ticket to the event?
No - there will be a registration sheet at the event
What do I need to bring to the event?
Bring a pen and paper to take notes. Please wear comfortable clothes.
Is there a group discount?
Yes please contact me Louise@livecleancollective.com.au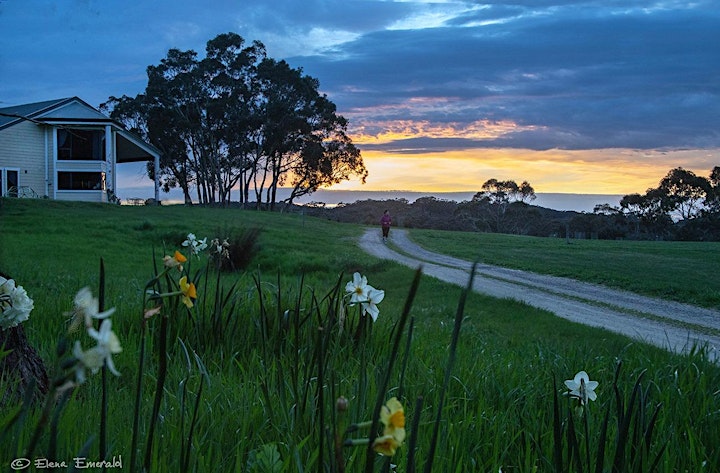 ASKARA - Energetically Balanced Wellness Sanctuary
A retreat at Askara is the perfect opportunity to discover how to just be present – by resting, contemplating, meditating and enjoying rejuvenating activities in a beautiful rural background. With a harmonious and healing environment, you can connect with nature – and yourself. Askara is a hidden treasure - a refuge from the hectic and stressful urban environment we all live in – providing a place where you can reconnect with nature, and find your deepest purpose.
Located in Willunga Hill in the tranquil Fleurieu Peninsula in South Australia, Askara covers 89 acres of lush and abundant nature. Surrounded by breath taking views, awe-inspiring gum trees, a serene lake and diverse wild life, this dream location is the ideal location to discover the calm and wellbeing you deserve.
Askara's natural energies have been balanced and amplified with the help of environmental analysts, and a Paramagnetic Induction Antennae was installed to help boost the natural vitality of the area. This creates a stable and powerful protective field around Askara. Discover more about Askara and Paramagnetism here
ACCOMODATION
Why not enjoy a relaxing stay at Askara (extra cost), before and/or after the retreat in one of the stylish and comfortable AirBnB rooms. Each area is in line with Feng Shui principles, and provides the perfect place to enjoy healing, peace and wellbeing, in a safe and inviting space. Contact Larisa on 0411533501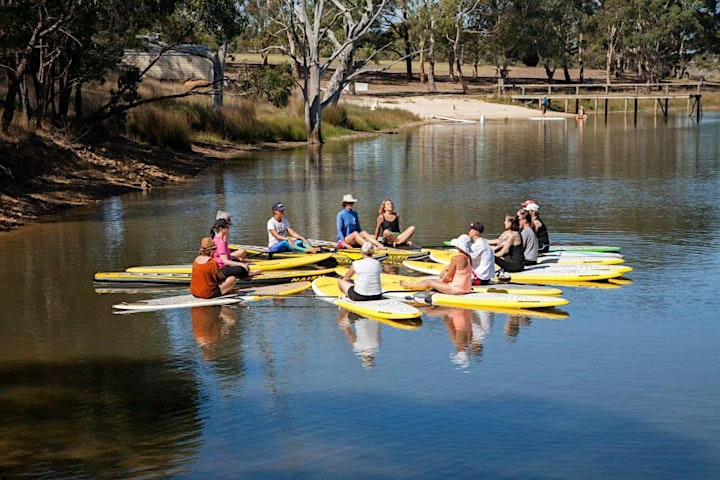 EVERY LITTLE DIFFERENCE
Louise Macartney has created "ᴇᴠᴇʀʏ ʟɪᴛᴛʟᴇ ᴅɪꜰꜰᴇʀᴇɴᴄᴇ" as a legacy to her family (her parents and siblings have all passed away from preventable diseases) and her best friend, Liz, who died of Leukaemia in 2017. Also for all the people you have loved and lost.
The core philosophy of the project is prevention - to inspire people to make small, simple, consistent dietary and lifestyle changes because every little difference...makes a difference.
Acknowledging that many retreats require a significant financial investment Louise is committed to offering this everything-in-one-day retreat at an affordable price for everyone. Because of the staggering impact Covid-19 has had on Australian small businesses Louise also offers an opportunity, at each retreat, for experienced wellness practitioners to present, connect and collaborate with other practitioners and their local community.
Funds raised from the retreat will go towards creating "ᴇᴠᴇʀʏ ʟɪᴛᴛʟᴇ ᴅɪꜰꜰᴇʀᴇɴᴄᴇ" campaigns and resources to empower people, throughout Australia, to make simple, sustainable changes to improve their health. Not only will you transform your own health by attending but, by doing so, potentially transform the health of others too!