Mothers-to-be, Mothers, Step-mothers and Grandmothers this unique day retreat is exclusively for YOU!
About this event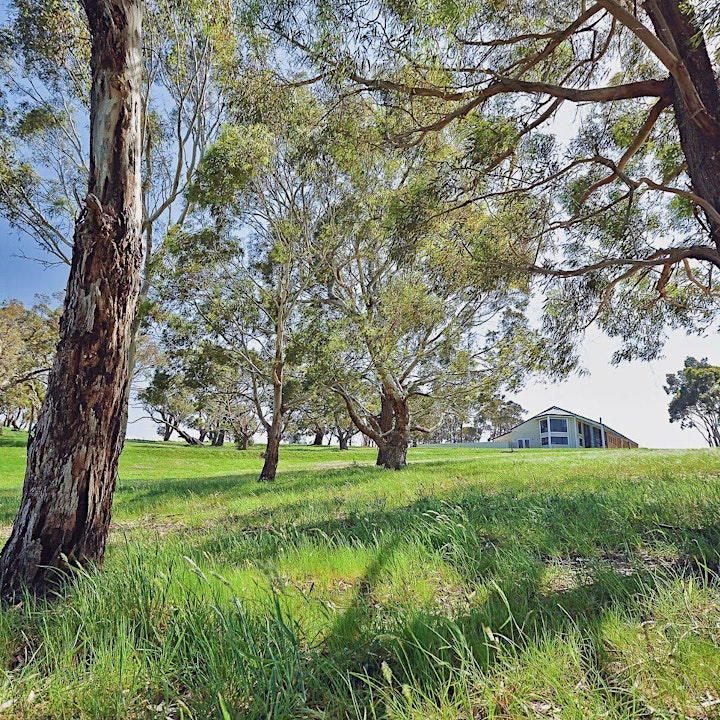 If you are a mum you are a superhero. Period! A mother has the greatest potential influence in human life!
Being a mother is one of the most blessed and the most challenging jobs in the world. It is learning about strengths you didn't know you had and dealing with fears you didn't know existed. Motherhood is a choice you make everyday, to put someone else's happiness and well-being ahead of your own, to teach the hard lessons, to do the right thing even when you're not sure what the right thing is...and to forgive yourself, over and over again, for the mistakes you may make.
This retreat is a special day for you to unwind from the regular hustle of a stressful life....in nature. It is a day for you to restore harmony and balance in your life. To 'fill your bucket,' to create goals, to reflect on what's important to you and to nourish your mind, body and soul.
EVERY LITTLE DIFFERENCE retreats incorporate 'everything-in-one-day' - from creating goals and vision boards to yoga and meditation. Also, learn how to forage for food in the wild, grow produce in your own back garden (and workplace), enjoy a paddock to plate cooking demo and learn how to make quick, simple, nutrient-dense meals for your family. Add to this the latest research on the connection between your gut, immune and your health, the effect of environmental toxins, the power of gratitude, chakra healing.....and so much more!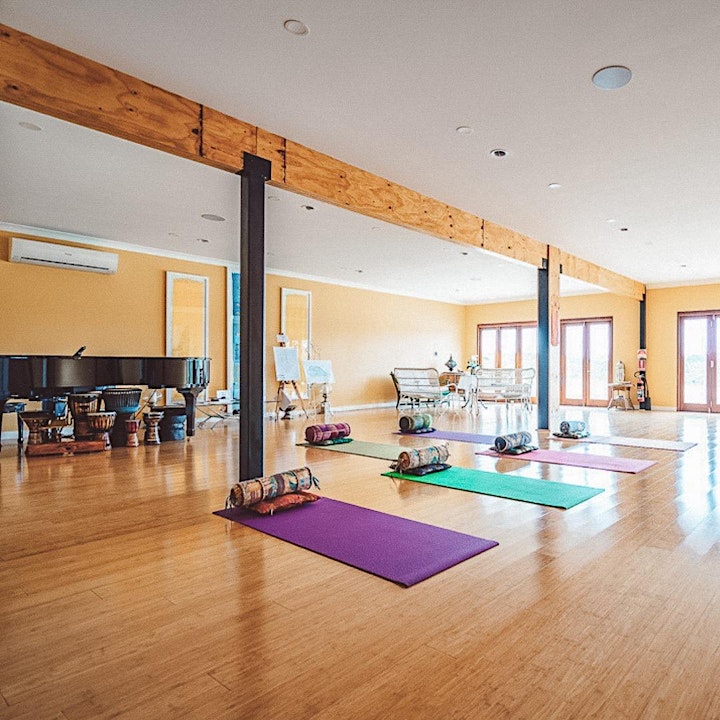 The outcome will be that you:
✅ Spend a day focusing on your health and wellness
✅ Learn how to make small, simple, consistent dietary and lifestyle changes at home and in the workplace to support your health and lifestyle goals
✅ Learn strategies to deal with anxiety, stress and maintaining a work / life balance
✅ Leave feeling empowered to make fully informed educated choices about your health and the health of your family
✅ Become more aware of alternative health care choices for you and your family
✅ Feel confident in your body's own healing ability
This unique day retreat focuses on prevention and healing using evidence-based dietary and lifestyle changes. Our core philosophy is bio-individuality; a no one-size-fits-all approach to cleanse, nourish and balance.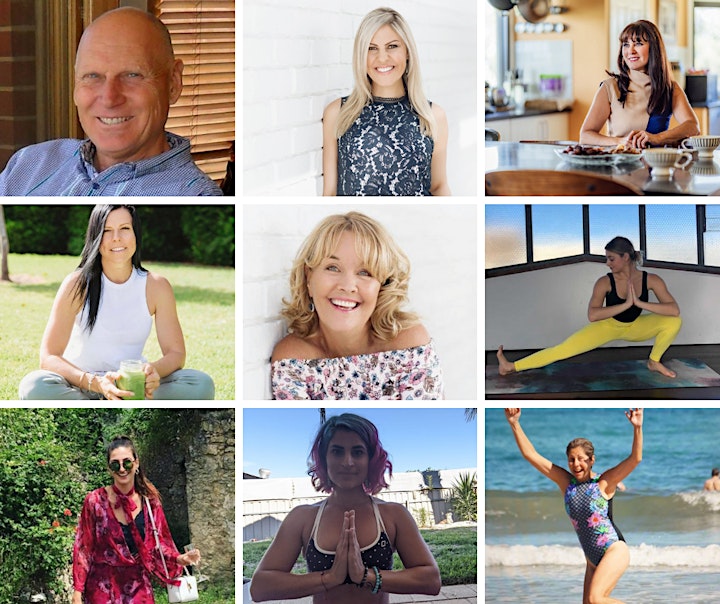 LET US INTRODUCE OUR PRESENTERS
LOUISE MACARTNEY, Integrative Nutrition Health Coach. Louise also has 30 years of experience in Nursing; including Midwifery, Child & Family Health and as a Lactation Consultant. She is a longstanding advocate for organic, toxin free, nutrition dense, sustainable living.
Every Little Difference Project
Goals and Vision Boards
The Gut / Immune / Skin / Brain / Hormone Connection
The Critical Role of the Microbiome in Health and Longevity.
How your Gut Bacteria May also Influence Sustainable Weight Loss
Fermented Foods - the Dysbiosis Debate
Deprivation V's Crowding Out
High plant-based, nutrient-dense Farm to Plate Demo. Raw lasagne and salad. You'll be whipping up healthy, no-fuss, easiest-ever meals in no time!
An individualised approach to wellness (Bio-Individuality)
Integrating Ancient Wisdom with Modern Medicine
Longevity secrets of The Blue Zones
LARISA VAKULINA, Multi-award-winning businesswoman. Entrepreneur. Cancer Survivor. Professional Healer and Barbara Brennan Science Practitioner. Owner of Askara.
Everything is Possible - a Powerful Journey from Corporate to Cancer to Community
Larisa forged her path as a Happiness Coach after observing the side effects of a fast-paced career while excelling as a business leader in the competitive export industry. While working on herself, Larisa discovered her own potential to heal, and a desire to guide others towards their true and happiest self on every level of being.
DR AMANDA FOLEY, Exercise Physiologist, Health Coach
Amanda has 19 years experience working in both public and private health working as an accredited exercise physiologist. Amanda has completed a Bachelor of Applied Science, a Bachelor of Science with a Phd in Philosophy, and Level 3 certification in Health & Wellness coaching. Amanda is also the owner of The Light Clinic Adelaide, next generation in Pulsed Light technology to effectively remove hair permanently. She has always had a passion for helping others to live their best life.
In 2010 Amanda was introduced to the Live Clean Collective community. She applied their simple Live Clean, diet and lifestyle principles and in doing so achieved huge improvements in her health plus she was able to give her twins the best start in life.
Environmental Toxins
Simple ways to detox your body and home
Clean Living on a Budget
Everyday we are bombarded with toxins from our environment; chemicals in our homes, electromagnetic radiation, processed foods, stress, heavy metals, medication and indulgent, unhealthy lifestyle habits which can all negatively impact our liver and digestive system. Mounting research indicates that many forms of dis-ease are now linked to an accumulation of toxins in the body. This may seem overwhelming, but the good news is there is plenty you can do to reduce your toxic burden.
ROGER CARTHEW, Chairperson of Biodynamic Agriculture Australia and founder of Vital Veggies, an Adelaide based service specialising in organic and biodynamic vegetable gardens.
How to Grow Food in Your Own Backyard
Why Remineralise Your Soil
Raised Garden Beds, Watering, Compost, Chook Houses....and so much more!
BREE KATRINA, Integrative Nutrition Health Coach
Green Smoothie Demo - A smoothie can be a great meal substitute, as it's delicious, alkalising, immune boosting, easy-to-make and healthy. Also great for energy, skin, mental clarity, weight loss, digestion and those pesky cravings! Blending together various organic ingredients to make a beverage can provide you with concentrated nutrients without the hassle of cooking.
VANESSA LITT, Vinyasa / Yin Yoga Teacher, Reformer Pilates Instructor
Vanessa (Ness) is a passionate Vinyasa and Yin trained teacher who believes that yoga is for everyone! She has been practicing since she was 18, completed her 200hr training in aloha Phangan Thailand in 2019 and has been teaching in Adelaide ever since. Ness loves to teach both open level and advanced yoga, with the hope of introducing yoga into the lives of as many people as she can.
Ness is also a reformer pilates instructor and is completing a Bachelor of Human Nutrition and Exercise Science.
Yoga - A gentle Vinyasa yoga class suitable for all bodies, to connect you to your body, mind, and breath.
NADIA GRACE, Reiki Healer, Certified Yoga Teacher, Group Fitness Instructor, Teacher of Chakra
Chakras / Self Love / Affirmations - Nadia will share part of some energy healing exercises from her chakra healing workshop with a focus on healing the heart.
The Power of Gratitude and Community in a Disconnected World
Bianca is an exuberant young herbalist who is in her final year of her Naturopathy degree and has been passionate and herbs and foraging for over 10years. Drawing on her experiences cooking and foraging on her family's farm in the south of Italy and spending an extensive amount of time with her Nonna she developed a deep passion for cooking whole foods and understanding herbs as medicine.
BIANCA MARKOVIC, Herbalist
Bianca is an exuberant young herbalist who is in her final year of her Naturopathy degree and has been passionate about herbs and foraging for over 10years. Drawing on her experiences cooking and foraging on her family's farm in the south of Italy and spending an extensive amount of time with her Nonna she developed a deep passion for cooking whole foods and understanding herbs as medicine.
Bianca has run many workshops on Wild Edibles & Foraging offering herbal wisdom on herbs as food and medicine both here in Adelaide and over on the East Coast of Australia in the Byron Shire. This has broadened her knowledge of the wild herbs we call weeds and has continued to inspire her to share her knowledge with others.
Bianca also offers small batch infused healing oils and created The Herb Alchemist her small business that provides these healing infusions to the public.
GRISELDA NELSON, Reiki 1 & 2
No better person than gorgeous Griselda to close the day powerfully. Griselda inspires others to view life as miraculous as it is through dance, joy, freedom and spontaneity. You are in for a real treat that will leave you with goosebumps!
ALSO INCLUDED:
Spring water, herbal teas, healthy snacks and a delicious, nutrient-dense, high plant-based lunch will be provided.
✔ Wellness Bag full of goodies (valued at over $50 )
✔ 20 Page Lifestyle & Nutritional Guide Endorsed by a Clinical Nutritionist
✔ 12 'Steps to Better Health'
✔ Daily Discipline Guidelines to Establish Lifelong Healthy Habits
✔ Gut Healing Protocol
✔ Health Coaching Resources & Handouts
✔ Private Every Little Difference Members Only Facebook community
Option to purchase our beautiful Eat Clean & Live Long high plant-based recipe Ebook with 80+ recipes free from dairy, gluten and refined sugar @ 50% off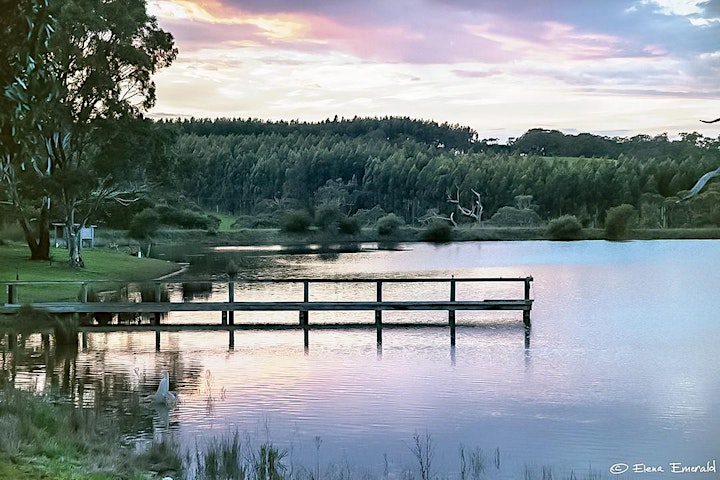 FAQs
Where can I contact the organiser with any questions?
Phone or text: Louise 0405925436
Do I have to bring my printed ticket to the event?
No - there will be a registration sheet at the event
What do I need to bring to the event?
Bring a pen and paper to take notes. Please wear comfortable clothes.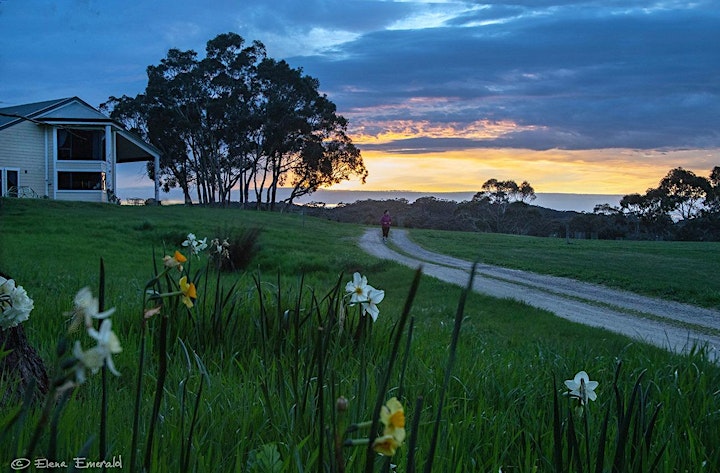 ASKARA - Energetically Balanced Wellness Sanctuary
A retreat at Askara is the perfect opportunity to discover how to just be present – by resting, contemplating, meditating and enjoying rejuvenating activities in a beautiful rural background. With a harmonious and healing environment, you can connect with nature – and yourself. Askara is a hidden treasure - a refuge from the hectic and stressful urban environment we all live in – providing a place where you can reconnect with nature, and find your deepest purpose.
Located in Willunga Hill in the tranquil Fleurieu Peninsula in South Australia, Askara covers 89 acres of lush and abundant nature. Surrounded by breath taking views, awe-inspiring gum trees, a serene lake and diverse wild life, this dream location is the ideal location to discover the calm and wellbeing you deserve.
Askara's natural energies have been balanced and amplified with the help of environmental analysts, and a Paramagnetic Induction Antennae was installed to help boost the natural vitality of the area. This creates a stable and powerful protective field around Askara. Discover more about Askara and Paramagnetism here
ACCOMODATION
Why not enjoy a relaxing stay at Askara (extra cost), before and/or after the retreat in one of the stylish and comfortable AirBnB rooms. Each area is in line with Feng Shui principles, and provides the perfect place to enjoy healing, peace and wellbeing, in a safe and inviting space. Contact Larisa on 0411533501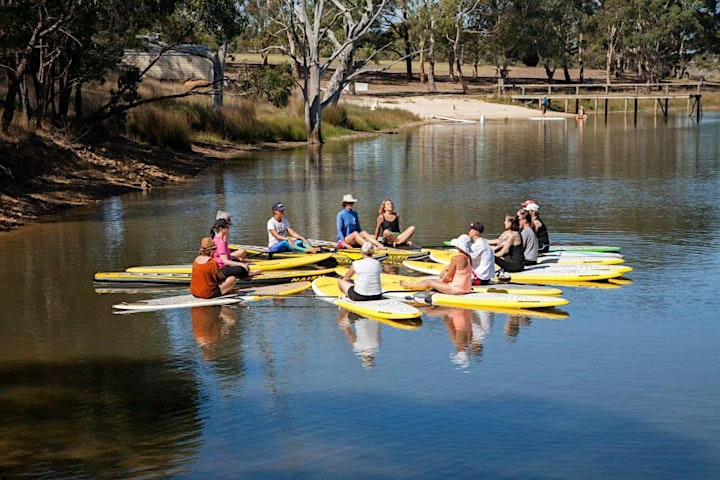 EVERY LITTLE DIFFERENCE
Louise Macartney has created "ᴇᴠᴇʀʏ ʟɪᴛᴛʟᴇ ᴅɪꜰꜰᴇʀᴇɴᴄᴇ" as a legacy to her family (her parents and siblings have all passed away from preventable diseases) and her best friend, Liz, who died of Leukaemia in 2017. Also for all the people you have loved and lost.
The core philosophy of the Project is prevention - to inspire people to make small, simple, consistent dietary and lifestyle changes because every little difference...makes a difference.
Acknowledging that many retreats require a significant financial investment Louise is committed to offering this everything-in-one-day retreat at an affordable price for everyone. Because of the staggering impact Covid-19 has had on Australian small businesses Louise also offers an opportunity, at each retreat, for experienced wellness practitioners to present, connect and collaborate with other practitioners and their local community.
Funds raised from the retreat will go towards creating "ᴇᴠᴇʀʏ ʟɪᴛᴛʟᴇ ᴅɪꜰꜰᴇʀᴇɴᴄᴇ" campaigns and resources to empower people, throughout Australia, to make simple, sustainable changes to improve their health. Not only will you transform your own health by attending but, by doing so, potentially transform the health of others too!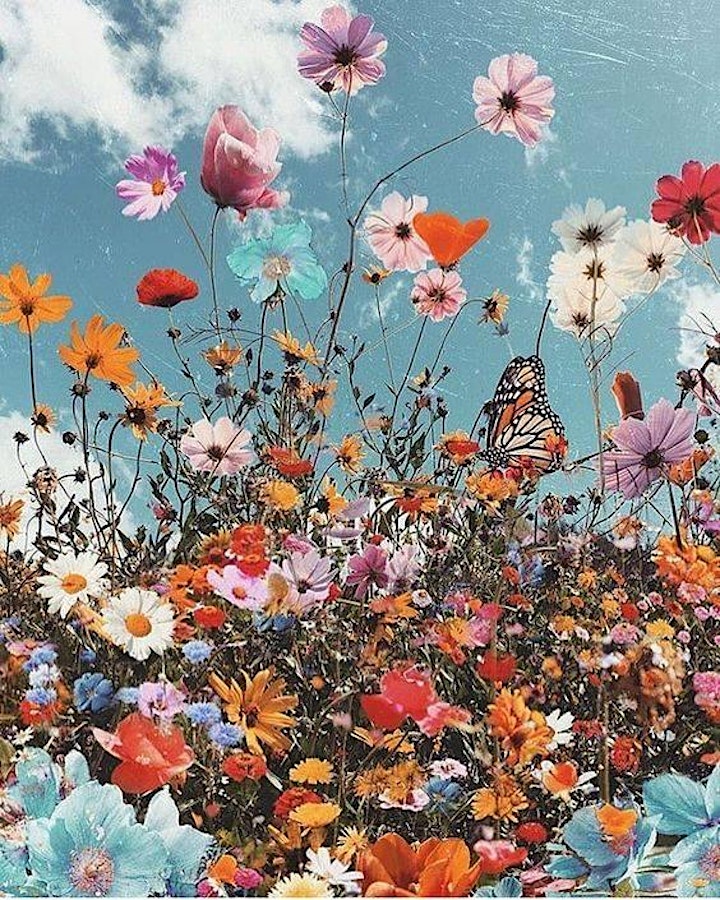 FEEDBACK
Thank you Louise Macartney for organising the most incredible full day 'Every Little Difference' Wellness Retreat! Super affordable and filled with so much valuable simple health strategies with incredible guest speakers to inspire and educate and create awareness on self care, fresh food goodness, wellness, yoga, mindfulness, attitude, meditation, courage, nutritional health benefits, conscious living, joys of movement and dance, preventative health disciplines, the impact & importance of gut health, pesticide free food, you are what you eat, daily health habits, home veggie gardening, relieving stress, environmental toxins, chakra balance, self healing, peace, love, believing and letting go, and much more.I had an amazing time! Karen (2021)
What a beautiful day! A lovely reminder that when given the chance our bodies are amazing at healing themselves. It was so nice to be amongst so many inspiring women who shared their knowledge on all things gut health, toxins in our products/food, meditation, yoga, fermented foods & even growing your own food! Bianca (2021)
Louise and the team did a wonderful job putting the day together. I am so inspired by all that shared their stories and knowledge with the group. I recommend to anyone who cares about improving themselves physically and mentally for themselves and their families. I loved it! Such a knowledgeable team! Great location, food and content. This retreat has made me feel more of an urgency to make changes in my life. Linda (2021)
A fabulous day out to celebrate all the benefits of clean living! It was wonderful to be surrounded by so many cheerful, friendly faces and to learn about the power of Every Little Difference and what we can all do easily to improve our health. All of the presenters were well spoken and clearly passionate about clean living. The location was divine! Such a beautiful and tranquil place. the plant-based food was awesome. Such a very special day! Zia (2021)
What an amazing day. A beautiful reminder that the simple little things we do consistently over time makes all the difference to our wellness and longevity. Greta (2021)
I had such an amazing day, I was inspired by all the beautiful speakers and I'm so grateful to have been there. Louise I'm forever grateful to you for your support and guidance when I was struggling with Levi's health. You are an amazing woman and your passion to share your knowledge with others is what inspires me to do the same. Bree (2021)
Such a lovely day! I felt the love, energy and passion from you all! I loved the Every Little Difference theme and feel blessed to be a part of the beginning of your wonderful campaign. Lisa (2021)
Just superb! A truely memorable day! Fast-paced, informative, peaceful and so very generous! The things that stands out is the authenticity of each speaker. I feel so completely nourished in both mind and body! Ella (2021)
It was a brilliant day of connections, heart and mind and soul! Such talented generous people who truly believe in good. Thank you Louise Macartney . So very grateful. Morag (2021)
Beautiful surroundings. Excellent speakers. So much knowledge. All so nurturing, passionate and motivating. Yummy food. Janette (2021)
Brilliant! A full day of a variety of information on creating a natural, healthy lifestyle. Lunch was amazing! Plant-based colours of the rainbow. Barb (2021)
Fantastic day! Absolutely gorgeous location. My most valuable take-away was so hard to pin point but probably how important it is for us to listen to our body's. Anna (2021)
Awesome day! Very relaxing. Great info. I can't wait to permaculture my veggie patch! Askara is simply gorgeous and all the presenters were amazing! I thank the universe every day that I found you Louise! Natalie (2021)
Loved it thank you! Everyone and everything was great! You rock Louise! I have been inspired all over again.I now remember how awesome and inspirational you are! Karen (2021)
Loved it! Great venue. Wonderful concept. So many passionate speakers inspiring change. They covered so many key points. AND the food was amazing! Sherri (2021)
Great day. Relaxed. Informative. Amazing location and delicious food! So many simple, easy solutions to support a healthy lifestyle. Bianca (2021)
A perfect day to introduce people to the simple principles of wellness. There;'s always something to learn. The food was amazing! I'm inspired again! Melanie (2021)
Love it! Perfect setting and great range of speakers. fabulous food and so beautifully presented. Lesley (2021)
Everything was awesome! So much great info! Thank you so much for the enlightenment! hearing each of you talk about your stories and how you have all been able to heal and thrive was so inspiring. Angela (2021)
I have told so many people about how amazing the retreat was and how it has kicked start my life. Thank you so much! Kerrin (2021)
Thank you for a fabulous day yesterday. We are all so inspired to make changes to become healthier. We even went to the farmers market this morning. Sue (2021)