About this Event
***BUSINESS OWNERS***
Have you been looking for a unique way to market your business? An opportunity to create brand awareness and thought leadership, a way to engage, convert and retain clients, make sales and position yourself as the leading influencer in your industry?
AMPLIFY YOUR INFLUENCE THROUGH LIVE EVENTS
If you are a person who wants to make an even bigger difference and impact more lives for the better! Then you need to register for the upcoming Build Your Business With Events - online masterclass.
This event has been specially created for visionary leaders looking to go from unknown to INDUSTRY INFLUENCERS by amplifying influence and authority through the power of live events.
The masterclass looks at:
Why most people do events wrong (and what we need to do to get it right)
How to get as much traction as possible (including attendance, engagement and sales) by following a simple formula.
Plus you'll add some great strategies for your toolbox to boost your industry influence, gain authority and get RESULTS to grow your business and make a difference.
It's for people who are currently running events or want to start running event and would like to fill their events, have more fun, make more money and make a difference!
So, if you are ready to increase your influence through the power of live events click the below and get your ticket!
Become an #Eventologist - Master Events For Your Business Growth
WHAT YOU WILL LEARN
Unless your business is an event management business, chances are high that you have never organised an event (other than someone's birthday). If you have tried running an event, you will sympathise with the following scenario:
You have had this GREAT IDEA to run an event! But, where do you start?
KEY INGREDIENTS FOR SUCCESS: Understanding the ingredients you need to run successful events is the key. Having these key ingredients in the mix will ensure that you are well prepared for your event success.
PRE EVENT SUCCESS AUDIT: Just like any marketing campaign you must be clear on the purpose of your event. What are you trying to achieve?
PROVEN MARKETING STRATEGY: Ultimately, the success of your event will depend on the success of your marketing efforts. A clear strategy, great preparation, and easy execution are essential.
DID YOU KNOW?
Rapidly gaining traction and growing in popularity as one of the best ways to market a business is to position the business owner as the expert in his or her field via an event such as a launch, demonstration or workshop. This is a tremendous way to showcase the business, position the business owner as the expert and demonstrate thought leadership. Events present a great opportunity to get to know the business customer base, build trust and ultimately make sales.
ABOUT ANNA OSHEROV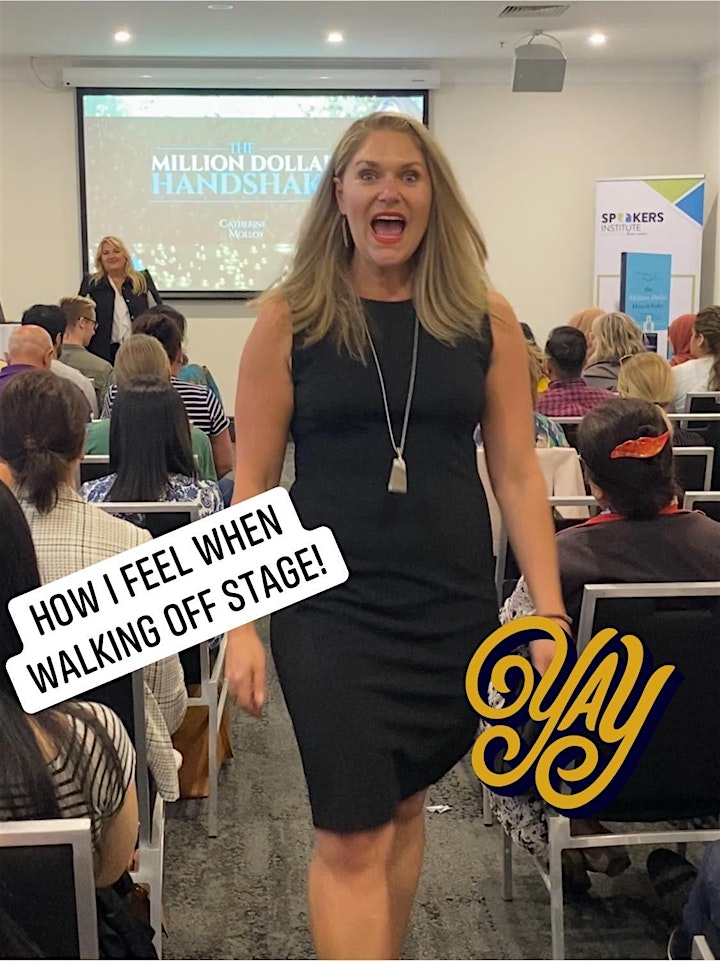 Anna Osherov was born in Ukraine while it was still the USSR. Following a 7 month immigration journey that saw her leave her country with her Mum and Dad on a humanitarian refugee program she arrived in Melbourne, Australia at the age of 8. This is where Anna grew up.
After completing a Bachelor Of Communication at Monash University, Anna set off on an overseas adventure that would see her travel to 38 countries, spend 4 winter seasons snowboarding and learn many valuable life lessons.
Today, Anna is an event marketing expert with 14 years experience working directly with business owners. She calls herself an Eventologist teaching the art of Eventology: How To Master Events For Your Business Growth. Her clients are visionary leaders making a difference one successful event at a time.
A communicator, co-creator and a vicarious achiever, Anna is always happier when she is supporting the growth in others and when growth is gained as a team. If you were to ask her friends and co-workers what her strengths are, they would tell you that her positive energy is infectious and she is always on the move getting things done…
WHAT PEOPLE ARE SAYING...
"What a night!! I think we have to do a proper recap but suffice it to say it was an enormous success and did everything we wanted and more so thank you so much for generating the interest in until the very last minute and everything else you did to make the event the huge success that it was!"
"Things finally started to fall into place for me as well today. Great day, great company and a great venue. Thanks again Anna Osherov"
"Had such fun at Anna Osherov's workshop today. Not only did I learn a lot, but I am also closer to nailing things down and getting the foundations set. Thanks Anna, and the other awesome women who were there, for creating such a creative and inspiring space."
DON'T HOLD YOURSELF BACK ANY LONGER
Have you ever felt the frustration of knowing YOU HAVE MASSIVE VALUE to give but people aren't listening?
For too long we've been taught that if we keep our heads down and work really hard eventually people will pay attention. What I've found is that to HAVE YOUR MESSAGE HEARD, you must get into the arena, stand up in front of the crowd and POSITION YOURSELF AS A LEADER and an expert.
Today more than ever our lives are cluttered with noise, we are constantly bombarded with messages pulling us in different directions. Now is the time that we must stand up, make ourselves known and make ourselves heard. Join me and together we can create a community of leaders, making a difference ONE SUCCESSFUL EVENT AT A TIME