EVENT | UDAL presents Cities, the Olympic Games and Legacy projects Brisbane Conversation and Charrette
About this event
Urban Design Alliance Conversation: The potent legacy of the Olympic Games – for people, place, art, design and culture
Information session Wednesday 21 July  5:00PM - 8:00PM
Charrette Thursday 22 July 12:00PM - 6:00PM
Level 4, 25 King Street Bowen Hills
Free event - Cash Bar
RSVP to attend for either or both sessions
UDAL is holding a double event on City Planning and the hosting of the Olympic Games. These are intended to share lessons from other cities that have hosted the Olympic Games, to provide an update on Brisbane's own preparations for the Games to potentially be held here in 2032, and to generate new ideas and prospective potential projects as part of a 'legacy' of design, regeneration and place-making.
Over the big-ticket items like roads, rail, sporting venues and the Olympic Village, UDAL argues that such a major investment like hosting the Olympic Games should further enhance the quality of life and social integration for all people, through placemaking, art, design and culture – thus leaving a lifelong legacy to our city.
The first event is a Brisbane Conversation, on Wednesday 21 July 2021, with invited expert speakers leading the conversation with good examples and experiences that may be drawn from other Olympic cities.
The second, on Thursday 22 July 2021, is a half-day design charrette exploring measures to improve Brisbane as a confident, convivial, well-designed and culturally rounded city: the economy, culture, design and social life of good cities.
This UDAL event is held in partnership with artisan, and sponsored by Lendlease
IMAGE: Photography by Dr Kathi Holt, 2021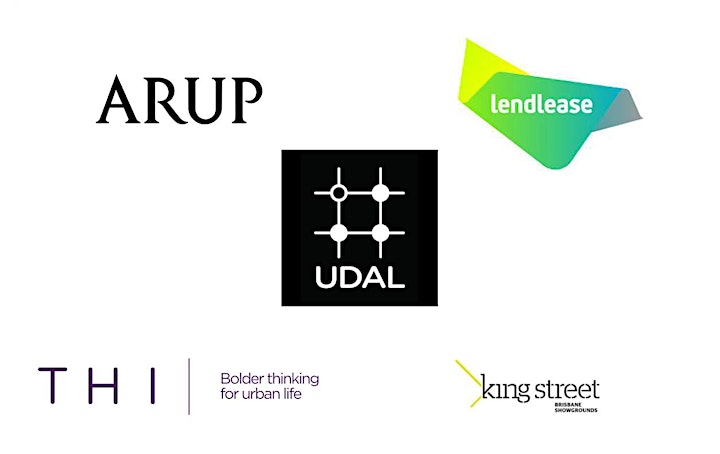 UDAL is a not for profit alliance focussed on promoting the highest standard of urban design in our cities.
Lendlease is a globally integrated real estate and investment group with core expertise in shaping cities and creating strong and connected communities.
Organiser of EVENT | Urban Design Alliance UDAL Brisbane Conversations & Charrette