Evening Lecture with Deb Dana (Sydney) The Rhythm of Regulation: Clinical Applications of Polyvagal Theory

Friday, 8 May 2020 from 7:00 pm to 8:45 pm (AEST)
Event Details
THIS EVENT IS CANCELLED DUE TO CORONAVIRUS.
With the increasing risk of spread of the COVID-19 in Australia, the health and safety of our community members is our number one priority. As such, we have sadly made the call to cancel our trainings for both the Rhythm of Regulation – Polyvagal Theory workshop and the Evening Lecture with Deb Dana to minimise the risk of potentially exposing community members to the Coronavirus. Both events were booked keenly and will be well attended and with a significant amount of people in the one space, plus travel - the risk unfortunately is too high. Health department advice increasingly recommends to reduce group gatherings.
PLEASE ADD YOUR NAME TO THE PVT INTEREST LIST FOR UPDATES ON NEW EVENTS INCLUDING DEB's WEBINAR SERIES FOR AUSTRALIA.
ALL TICKETS SOLD TO THE EVENING LECTURE WILL BE REFUNDED IN COMING DAYS IN ACCORDANCE WITH THE EMAIL SENT 14th March 2020.
Learn the organizing principles of Polyvagal Theory and work with practices designed to your clients identify and interrupt their familiar response patterns and strategies to shape their autonomic nervous systems toward safety and connection.
Rhythm of Regulation: Clinical Applications of Polyvagal Theory
An Evening Lecture with Deb Dana (Castlereagh Hotel, Sydney)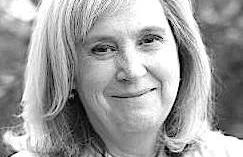 The autonomic nervous system is at the heart of daily living, powerfully shaping our experiences of safety and influencing our capacity for connection.  Polyvagal Theory provides a framework to understand the ways experience shapes the nervous system and the pathways that lead to healing. 
This updated map of the autonomic circuits of connection, mobilization, and collapse offers therapists practical ways to effectively help their clients identify and interrupt their familiar response patterns. 
Using a Polyvagal-informed approach, therapists can reliably lead their clients out of adaptive survival responses into the autonomically regulated state of safety that is necessary for successful treatment.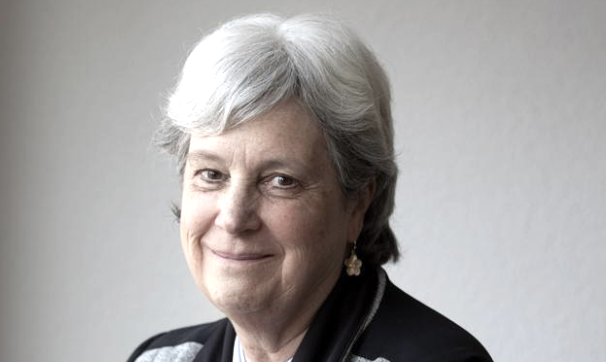 Deb Dana, LCSW specializes in treating complex traumatic stress and lectures internationally on the ways Polyvagal Theory informs clinical interactions with trauma survivors.  She is the Coordinator of the Traumatic Stress Research Consortium in the Kinsey Institute at Indiana University and the developer of the Rhythm of Regulation clinical training series.  She is trained in Internal Family Systems and Sensorimotor Psychotherapy and completed the Certificate Program in Traumatic Stress Studies at the Trauma Center.  Deb is the author of The Polyvagal Theory in Therapy(Norton, 2018), Polyvagal Exercises for Safety and Connection (forthcoming from Norton) and co-editor with Stephen Porges, of Clinical Applications of the Polyvagal Theory(Norton, 2018).    
This lecture emphasises how Polyvagal Theory's practical applications as you learn:
the organizing principles of Polyvagal Theory 

how to create autonomic maps and use them as a guide in treatment

skills to identify and interrupt patterns of protection and shape the system toward connection

how to work with experiences of rupture and repair

ways to engage the co-regulating pathways of the social engagement system

how the guiding questions of Polyvagal-informed therapy influence clinical practice
Deb is leading two 5 day Rhythm of Regulation workshops at the Mantra Conference Centre in Mooloolaba, Sunshine Coast, Queensland in May 2020.
For more information please see the ticketing page here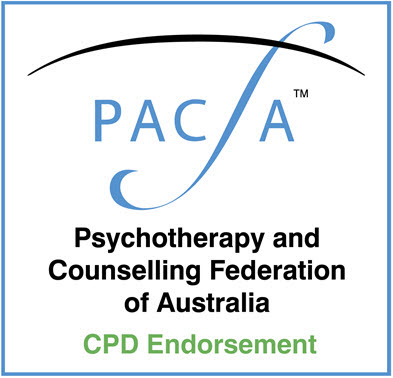 ============================

Location
This lecture will be run at

The Castlereagh Boutique Hotel 
169 Castlereagh Street Sydney,
NSW 2000, Australia
Wheelchair access 

Ramps to main entrance and other rooms

Note there are some stairs on the premises however all workshop rooms can be accessed through the building, lifts and via ramps.
FAQs
What are my transport/parking options getting to the event?
The venue is in central CBD, accessible by public train/bus transport and 35-75 minutes by taxi from the airport depending on the time of day, roadworks and the vagaries of weather. There is city parking closeby the venue. 

Where can I contact the organiser with any questions?
Yes, see the link at the bottom of the brief bio to the right.
-----------------------------
In the case that the official requirements ban all large group gatherings temporarily, all tickets will be refunded. We will follow the directions from governmental health authorities and act to protect your health and the health of the broader community at all times. 
For further information including updates and advice, please see link below; 
https://www.internalfamilysystemstrainingaustralia.com.au/blog/
Save This Event
When & Where

Castlereagh Hotel
169 Castlereagh Street
Sydney, NSW 2000
Australia

Friday, 8 May 2020 from 7:00 pm to 8:45 pm (AEST)
Add to my calendar
Organiser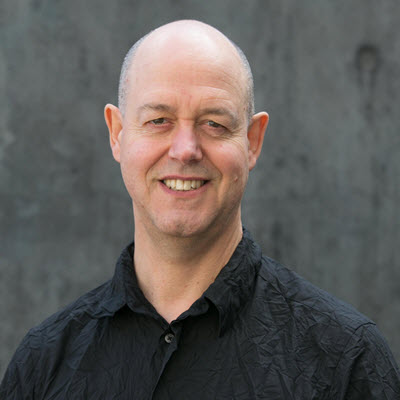 Simon d'Orsogna is an individual and family therapist, clinical trainer and facilitator based in Melbourne, with individual clients and supervisees across Australia and the globe. He provides psychotherapy, process consultancy, and adult developmental coaching. He specializes in treating depression and anxiety, trauma, relationship issues, and assisting life transitions. 
He is the US Institute of IFS International partner, a Level 3 IFS practitioner with training specializations working with couples and working with survivors of trauma. Simon has facilitated and arranged more than 220 days of Internal Family Systems trainings and workshops since 2015, along with founding and leading trainings of Coherence Therapy, IFS and Poly Vagal informed Therapies in the region. He has presented at the US annual IFS Conference as well as in Japan, Singapore, Hong Kong and across Australia and New Zealand.
He completed his Clinical Masters in Systemic Family Therapy at Bouverie Centre, La Trobe University, and continues studying the late David Grove's unique therapeutic approach to 'Clean' language and space. He facilitates experiential learning events including Coherence Therapy workshops across Australia, and co-developed the four-part online training, "Theory and Practice of Coherence Therapy" with  Dr Niall Geoghegan. Additionally Simon is an Associate Instructor with the Coherence Psychology Institute, and a member of the Harvard Institute of Coaching Professional Association. He is a level 2 training candidate for Leslie Greenberg's EFT with the Australian Institute of Emotion Focused Therapy.

Simon is a certified Immunity to Change coach (Harvard Professors Bob Kegan and Lisa Lahey's adult developmental approach to growth and transformation), and a member of the Focusing Institute (US). The ideas underpinning the effectiveness of these approaches align with the recent neuroscience learnings about memory reconsolidation and release from implicit emotional learnings.
Simon provides therapy and executive coaching from Melbourne, Australia to the world via the interwebs and from his rooms in Carlton.  Enquiries via mobile 0418 321 254 / +61 418 321 254  or websites
https://www.internalfamilysystemstrainingaustralia.com.au 
or
sensemaking.com.au/melbournetherapist

Save
Save
Save