About this Event
Europe by air, land and sea 2020
For the past two years air, land and sea packages have been big sellers and Liberty Tours is proud to present our most popular itineraries for Chinese-speaking clients.
We make selling Europe easy because we have both English-speaking and Chinese-speaking consultants who have lived and worked in Europe for many years. They can answer all of your questions and guide you through challenges such as extending itineraries or understanding the laws and cultures of the diverse countries offered.
The event is being hosted at the office of MSC Cruises, who will present their range of ships including the newest ships on the Mediterranean Sea. Get to know about the range of cabins available, the entertainment available on board and how to book shore excursions.
Stay ahead of your competitors by offering packages that are excellent value and offer an insight into the history, culture and natural beauty of Europe.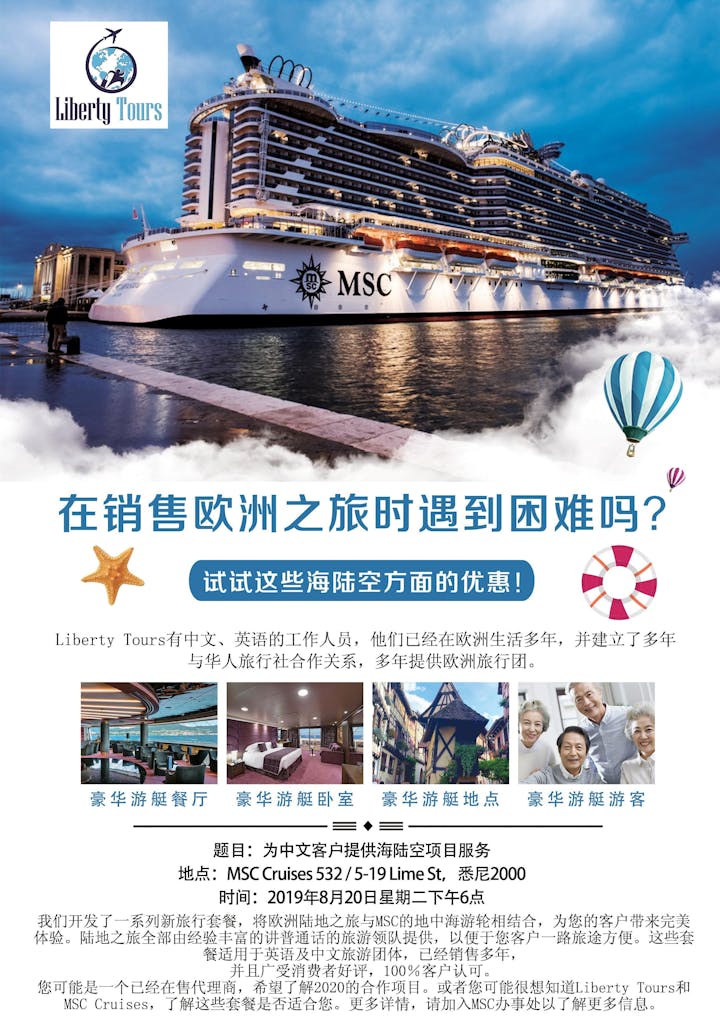 Join us at the offices of MSC Cruises, 532/5 19 Lime St SYDNEY 2000 for finger food and drinks.
For more information call Alex Lee at Liberty Tours on 02 9947 1284