EU - GERMANY (Regensburg) - MAT Functional Assessment, Treatment + Training...
Eventinformationen
Veranstaltungsort
EDEN REHA GmbH - Fortbildungszentrum für Ärzte und Gesundheitsberufe
Lessingstraße 39
93093 Donaustauf
Germany
Beschreibung



MAT ASSESSMENT COURSE
---
The Functional Assessment Course MAT bridges the gap between traditional orthopedic assessments and the functional movements that are performed by our patients during their daily activities. This course uses evidence-based functional movement strategies and evaluations on the Movement Assessment Tool (MAT) to establish motion baselines, calculate the risk of injury, and track the progress of wire processing time.

You will learn:
• 10+ MAT assessments for the lower limb, spine and upper limb that you can use with your patients the following day
• How to use the MAT to ESTABLISH BASIC MEASURES to track the progress of patients over time
• How to use the MAT to CALCULATE THE RISK OF INJURY and determine when your patient or athlete can RETURN SPORT safely.
• How can MAT use INCREASE PURCHASE to your management plan to improve patient outcomes and INCREASE REINSCRIPTIONS + REVENUES
• How Functional Assessment and MAP can help in the management of patients with chronic pain.
• How Functional Assessment can reveal whether your treatment or management plan is effective.
MAT TREATMENT + TRAINING COURSE
---
MAT + Training is the ultimate course for health and movement professionals. We will help you to integrate the latest knowledge in the fields of movement, neuroscience and pain in order to fill the gaps in rehabilitation teaching taught by higher education institutions.
For too long, health and movement professionals have examined parts of the body in isolation without considering how we integrate the movement as a whole. In this course we will show you how to decompose any task into 8 fundamental movements that we perform every day while providing you with principles, strategies and an evidence-based model to create a movement capacity (strength, Endurance, etc.) and variability of movement (different angles, heights, distances, loads, speed, etc.) to rehabilitate and close the gap between injuries and performance.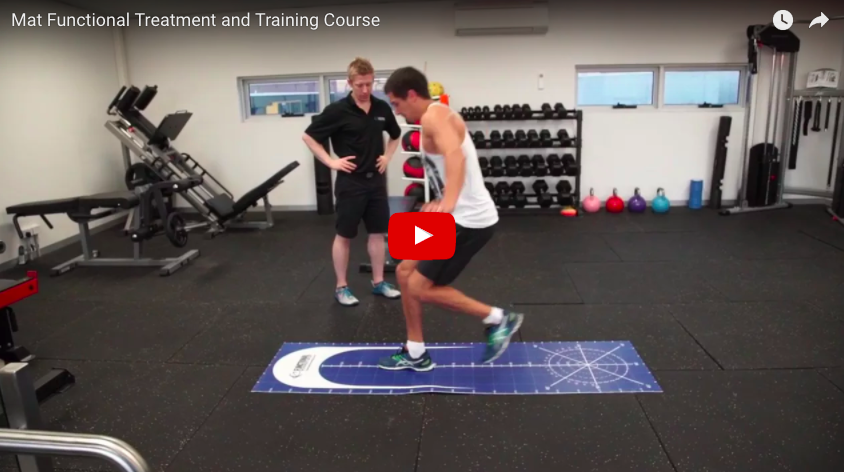 You will learn:
• A new paradigm of Treatment + Training by bringing patients and clients of pain and DYSFUNCTION TO PERFORMANCE.
• To create Movement CAPABILITY (eg strength, power, endurance), COMPETENCE of Movement (skill and efficiency), VARIABILITY and VARIETY of Movement (different angles, speeds, loads) and TRUST in the Movement in your patients and clients.
• Create expert rehabilitation plans using the 8 key fundamental movements (walking / running, crouching, bending, reaching, lifting, jumping, pushing and pulling).
• How to manipulate any movement with 10 key movement variables such as (load, speed, position, distance, etc.) for thousands of new exercises.
• How to use the 10 principles of NEUROPLASTICITE to create meaningful changes in the rehabilitation plans of your patients and clients.
• How to use the latest PAIN SCIENCE resources to rehabilitate your patients with chronic pain.
• How MAT can improve how you rehabilitate and train individuals by MEASURING THE MOVEMENT.


Why do our MAT + Functional Treatment?
• To learn how to use the SAM and how it can help to implement SENSES-targeted rehabilitation programs.
• We know how difficult it can be to obtain meaningful information when evaluating the process. We will show you how to get more information that can help you better understand the cause of your patients' condition.
• To increase the number of your patients, improve your renewal rates and increase your results by improving your patient's health and movement goals.
• To increase your confidence that your patient or athlete will be appropriately prepared to return to work or sport after an injury and reduce the likelihood of a new injury.
• To help you get a better offer in your home exercise plan or rehab and an increased membership rate to your exercise program.
This course is suitable for:
Health and fitness professionals such as:
• Physical therapists
• Chiropractors
• Podiatrists
• Osteopathy
• Mythotherapists
• Massage Therapists
• Physiologists of the Exercise
• Personal Trainers
• Athletic Trainers
Duration: 14 hours of high quality DPC practice that you can incorporate into your practice the next day!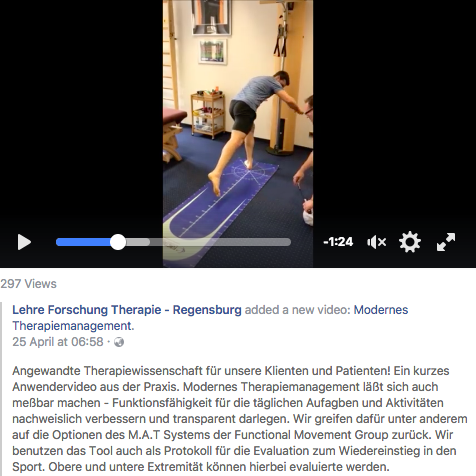 BOOK EARLY AND SAVE $$
Super Early Bird Awards ends : 10 weeks prior to course. SAVE 15%
Early Bird Price ends : 6 weeks before the course. SAVE 10%
Click REGISTER above to PAY NOW or you can now reserve your place at one of our upcoming MAT Courses and choose to pay over a 4, 8 or 12 week period at no extra cost. Simply CLICK HERE and fill in the payment plan request form.
Refund Guaranteed!
If, within 14 days of the end of one of our revolutionary courses, you see no improvement in the way you manage your patients or clients and you do not get results with those with whom You work, we will refund you. This is how confident we are in our courses, the MAT and the approach of the Functional Movement Group! *


FAQS
---
Do I receive a MAT when I participate in the course?
Of course ! You get a MAT for FREE when attending your first Functional Movement Group course.
What are the start and end times of the course?
The course is from 9am to 4pm every day.
Can I apply for DPC points?
Yes. You can request up to 14 hours of CPD by participating in both courses. We have accreditation with most organizations recognized by the profession.
Is this course based on evidence?
Absolutely! In fact, for us to modify every course we do to make sure it includes the latest up-to-date research.
Are there discounts for large groups or clinics?
Yes. Please contact us at info@functionalmovementgroup.com if you have a group of 4 or more. Groups of 3 or less can book immediately on this page.
What are my transportation options and parking to get to the event?
Parking available on-site or on the street nearby.
How can I get more information and contact the Functional Movement Group for any questions?
You can visit www.functionalmovementgroup.com, email us at info@functionalmovementgroup.com or call the FMG Stephen King: +61 422 481 354.
Datum und Uhrzeit
Veranstaltungsort
EDEN REHA GmbH - Fortbildungszentrum für Ärzte und Gesundheitsberufe
Lessingstraße 39
93093 Donaustauf
Germany