EU Climate Diplomacy Week - Film Screening "Thirty Million" & Panel Discussion

Monday, 19 June 2017 from 6:00 pm to 8:00 pm (AEST)
Event Details
EU Climate Diplomacy Week 2017
Film Screening "Thirty Million" and Panel Discussion
Bangladesh is often described as the most vulnerable country on the planet in the face of a changing climate. 
Bangladesh is predicted to lose 17 percent of its land by the end of the century if global sea levels rise by one metre. That has the potential to displace 30 million Bangladeshis.
Thirty Million is a critically accliamed doucmentary co-directed by climate scientist Dr. Daniel Price and TV journalist Adrien Taylor. The film was financed by UNDP with support from the Least Developed Country Fund of the Global Environment Facility (GEF).
This special screening at RMIT Melbourne forms part of the 2017 EU Climate Diplomacy Week: "Security and Resilience in a Damaged Climate World". 
It will be followed by a panel discussion and audience Q&A. 
Chair: Professor Bruce Wilson, Director EU Centre at RMIT University
18:00 - Opening Address: 
H.E. Erica Schouten, Ambassador for the Netherlands

H.E. Kazi Imtiaz Hossain, High Commissioner for Bangladesh

Representative from the Victorian Government (tbc)
18:25 - Screening of "Thirty Millions"

19:00 - Panel Discussion:
H.E. Kazi Imtiaz Hossain, High Commissioner for Bangladesh 

Dr Francois Gemenne, Director Hugo Observatory at the University of Liège in Belgium, Co-director Observatory on Climate and Defence of the (French) Ministry of Defence, and Executive Director Politics of the Earth program at Sciences Po (Paris, France)

Ret Admiral Chris Barrie, Adjunct Professor ANU Strategic & Defence Studies Centre

Arron Wood, Deputy Lord Mayor, City of Melbourne
19:30 - Audience Q&A

19:55 - Closing Address: H.E. Erica Schouten, Ambassador for the Netherlands. 
Organised by the EU Delegation to Australia and EU Centre at RMIT University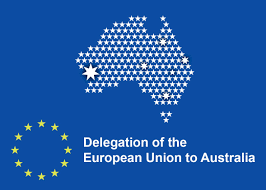 When & Where

RMIT University - Swanston Academic Building (Level 1, Room 2)
445 Swanston Street
Melbourne, VIC 3000
Australia

Monday, 19 June 2017 from 6:00 pm to 8:00 pm (AEST)
Add to my calendar
Organiser
Funded in 2010 through a Grant from the External Relations Directorate of the European Commission, the European Union Centre is one of only six such EU Centres in the Southern Hemisphere. 
The work programe for the Centre focuses on three key objectives and five key components (PDF 69KB): Academic and research activities; Outreach and policy debate; Cultural outreach; Media engagement; and Coordination and joint activities with other EU Centres in Australia and New Zealand.
RMIT University and the Centre
The establishment of the European Union Centre at RMIT University is clearly aligned with a key element of the University's strategic vision which is to strengthen RMIT's standing as a truly global university, encompassing onshore and offshore education as well as international networks for research activities and research students.
Established in 1887 as the Working Man's College, the Royal Melbourne Institute of Technology has an international reputation for excellent professional and vocational education, producing some of Australia's most employable graduates and high quality outcome-oriented research. Read more about the history of RMIT University.
Situated at the Melbourne City campus, the Centre operates as an independent unit within RMIT University. This central, highly accessible location allows for prominent branding and provides a high degree of visibility to students, staff, international visitors and the public. Through its academic programme and outreach activities, the Centre links to the University's existing infrastructure including research institutes, academic colleges and schools, business services and networks.
The Centre sits in the College of Design and Social Context overseen by the Pro Vice Chancellor of the College, Professor Paul Gough and has academic contacts in the other two Colleges to ensure visibility across the entire university.
Industry Engagement and Research
RMIT has an international reputation for excellence in work-relevant education and high quality research, and engagement with the needs of industry and community.
RMIT University also collaborates closely with both industry groups and individual businesses to develop new products and processes and to drive quality improvements in existing operations. It is through these partnerships that staff and student exchanges, secondments, training and long-term collaborative industry group associations are developed. European organisations partnered with RMIT include Airbus Deutschland GmbH, Daimler Chrysler, BMW, Volkswagen, Robert Bosch and Siemens.
It is through these links that the Centre will enhance the visibility of the EU, its research agenda, policies and partnership framework and further establish and consolidate links into existing Industry Network Groups.