eTool - World Green Building Week Events

Tuesday, 23 September 2014 at 1:00 pm

-

Friday, 26 September 2014 at 6:00 pm (AWST)
Event Details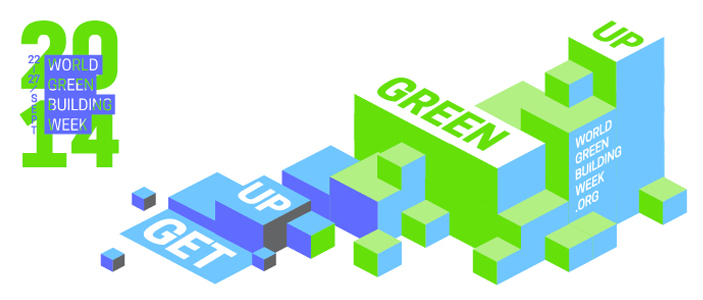 World Green Building Week is just around the corner - 22nd September 2014 to 26th September 2014. To celebrate this fantastic event, eTool is hosting three events. 
---

Life Cycle Design in Green Star (Webinar & Presentation)
1) Monday, 22nd September - 1:00PM - 2:00PM AWST 
OR
2) Tuesday, 23rd September - 1:00PM - 2:00PM AWST 

Want to know more about the GBCA's draft credits for Life Cycle Analysis in Green Star?
After originally being introduced through the GBCA Innovation Challenges in 2013, Life Cycle Analysis (LCA) is now embedded within the new "Materials Life Cycle Impacts" credit. 
With six points available, LCA offers a great opportunity to increase the performance of your building and is something all building industry professionals should be familiar with.
Join Alex Bruce for this one-hour webinar/presentation that will give attendees a fast-track education in LCA and how it applies to Green Star. Feel free to bring a potential project or case study along to get upfront expert advice. 
One CPD Point is available for this presentation
---
The Philosophy Behind Life Cycle Design - The Next Generation of Sustainable Building (Webinar & Presentation)
Wednesday, 24th September - 5:15PM - 6:15PM AWST 
"Life Cycle Assessment is the most comprehensive method to assess the environmental impacts of products and assets throughout their lifetime." 
Not our words, but words directly from the Green Building Council of Australia (GBCA), and we couldn't agree more! For the last five years, you've heard us tirelessly advocating Life Cycle Assessment (LCA) and Life Cycle Design (LCD). Our complete dedication and passion is pretty obvious and you've probably questioned our unashamed conviction that LCD is the best way to achieve a genuinely sustainable building outcome. 
Now's your chance to see what all of this LCA and LCD stuff is all about. Come along to this great discussion facilitated by eTool Co-Founder and Life Cycle Design Engineer Alex Bruce, and bring some challenging questions to test our methodology - but look out, you might leave with a newfound obsession with Life Cycle Design!

If you can't make it to this session, be sure to check out this 1 minute video about Life Cycle Design to get a quick overview about why it's the best way to build sustainably.
---
Low Impact Office Buildings: The eToolLCD Archive (Presentation)
Friday, 26th September - 5:15PM - 6:15PM AWST
Having now conducted over 200 separate LCA studies on construction projects, we've decided it's well worth trawling through the archives to dig up the most impressive buildings we've had the pleasure of being involved with. For this Cool. Smart. Innovative. session, we're profiling the commercial buildings that have most impressed the eTool Team. Buckle up, this is an inside look at the best of the best - eTool's client base is loaded with some of the most progressive designers and developers who continually deliver awesome projects. 
Join us for this great after-work session over a drink or two. 
When & Where

eTool Office
Level 1, 40-44 Pier Street
Perth, Western Australia 6000
Australia

Tuesday, 23 September 2014 at 1:00 pm

-

Friday, 26 September 2014 at 6:00 pm (AWST)
Add to my calendar
Organiser
eTool offers consultation and software services to optimise building design using life cycle assessment methodology.
More about us at: www.etoolglobal.com