Description
Meet two local business owners who have put people and environment before profit, and

Byron Shire's Economic Development & Tourism Coordinator

whose passion is

corporate social responsibility.
Join us for breakfast, network with other businesses & find out what drives these women to be ethical in business practice.
One lucky guest will win a GIVEAWAY PACK from our ethical chamber members, including a BAY CLOTHING 100% biodegradable yoga mat, a collection of healthy Brookfarm products and a free consultation with Simply Ethical Advice.
---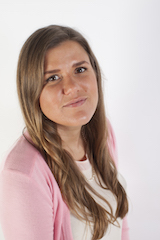 Hope Evans – Simply Ethical Advice
Hope is a financial adviser and has been working in the financial planning industry for eight years. Hope has a Bachelor of International Business from Griffith University and a Master of Sustainable Development from Bond University. Ethical investments have outperformed mainstream investments for at least 10 years due to their long term and innovative approach. Hope established Simply Ethical Advice to service clients who want to invest in ethical investments and superannuation.
Hope volunteers and consults for 350.org and the Zero Emissions Byron project. Hope grew up in Byron and attended Byron Steiner school, she returned home 18 months ago to establish her business, be close to family and the lifestyle. Hope is passionate about the environment, local community development and climate change.
---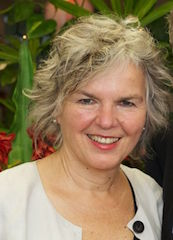 Pam Brook - Brookfarm
A family dream to move to the country and a passion for quality, healthy food is what sparked Pam & Martin Brook to transform a run- down dairy farm in the Byron Bay hinterland into a working macadamia farm. At the very centre of the farm, the Brook's planted 30,000 sub-tropical rainforest trees to create a wildlife haven.
In November 2000 Brookfarm sold their very first products, toasted and natural muesli at the local Bangalow market. Pam created the recipes in the family kitchen and Martin and the two boys, Will & Eddie, loaded the car and began a journey which has now taken Brookfarm all over the world.
---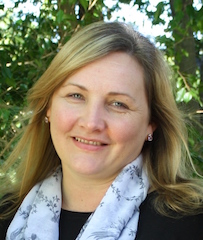 Jane Laverty has been a strong advocate for corporate social responsibility (CSR) over the past 15 years and worked closely with business and industry to leverage the CSR approach to grow and differentiate their businesses in a competitive marketplace. Jane's current role as Byron Shire's Economic Development & Tourism Coordinator provides us with an opportunity to embed the Byron brand integrity in all of our products and services by taking a sustainable economic development approach to what we do and how we do it. Jane is currently developing a project called Byron Green Keys that looks to encourage and promote Byron businesses who take up energy saving and waste reducing measures, improve building accessibility and focus on local employment and training practices.
---
BREAKFAST
Tea & Coffee
Pollenta porridge with roasted pear
Fried eggs. karkalla, parmigiano reggiano