Description
---



The Club and Volunteer Development Program provides support and direction to local Community Groups, Clubs and Associations to assist them to be well managed, more sustainable and better able to meet their legislative requirements. This is achieved through the promotion of suitable resources/tools, the provision of training sessions and workshops and by linking clubs with relevant agencies/service providers.
---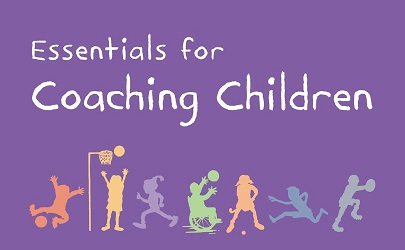 The FUNdamentals of Coaching Kids!
A FREE brief, practical, survival course for Coaches, Mentors, Teachers & Leaders.
This Essentials for Coaching Children workshop aims to provide the attendees with ideas, tips and tools needed to provide an effective, positive and enjoyable experience for themselves and any children or young people they coach, mentor, teach or lead.
This workshop is for:
coaches of any age and any experience level

volunteers with a mentor or teaching role

parents who have volunteered to coach or mentor

people thinking of coaching or mentoring


Topics Covered in the Workshop:
Coaching Children
why children play sport, why they quit
Your Coaching Philosophy
why you are coaching, what sort of coach you want to be, a coaches impact, what a great coach looks like
Creating a Positive Environment and Experience
emphasis on winning/losing, goals other than winning, modelling respect for officials, legal requirements and keeping kids safe, working with parents
Making the Most of Your Time
importance of planning the season and each training
Coaching Principles
what a good training looks like, methods of coaching, game-centred approach
Getting the Best from Your Players
providing feedback, managing kids, inspiring kids
Where to from Here
how to keep improving your coaching
When and Where to Attend:
• Monday 25 September
• 6.00pm - 9.00pm
• Renmark Hotel - Function Room, Murray Avenue, Renmark
• Cost- FREE
About the Presenter:


Jeff Dry, Community Presenter, Office for Recreation and Sport
Jeff is highly regarded within the sports industry throughout Australia due to his work and involvement within the sport development area. He has developed extensive networks and expertise through a career as a sports administrator and educator. He has worked on projects and programme development at international, national, state and local level including work with all levels of government and sporting organisations from national through to local community.
Jeff has gained considerable experience and knowledge through his involvement with the Australian Sports Commission, the SA Office of Recreation and Sport and various State and national sporting organisations. He has had broad representation as a volunteer on numerous industry Boards and working parties and is currently Chair of the South Australian State Physical Activity Council.


Places in the workshop are strictly limited, secure your spot today and keep your group, club or association moving along the path of success.

---
For more information about Renmark Paringa Council's Club and Volunteer Development Program visit

https://www.renmarkparinga.sa.gov.au/clubandvolunteerdevelopment
Or email the Club and Volunteer Development Officer at cvdo@renmarkparinga.sa.gov.au

---